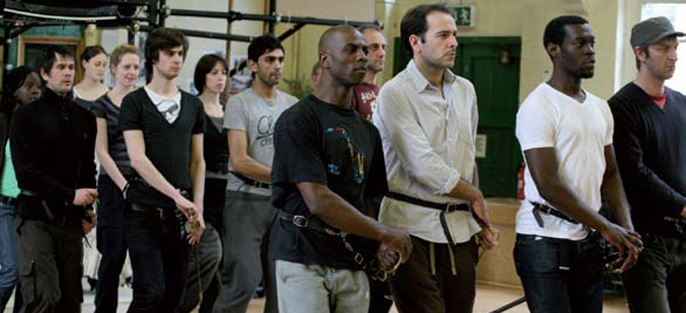 Wanted: Aspiring Arts Journalists to cover RSC's Artistic Programme
The Royal Shakespeare Company (RSC) is looking for committed and aspiring arts journalists to regularly cover its productions and events over the next year (starting August 2009 - August 2010). The RSC is interested in hearing from upcoming journalists who have connections with youth, local, and minority ethnic media, be it print, broadcast, or online, and will provide bursaries to help you see its output in Stratford-upon- Avon and London. More

This is a great opportunity to interview leading directors, actors, and other theatre practitioners at the RSC; see fantastic plays – both traditional Shakespeare and new writing; and develop an informal mentoring relationship with an arts critic at a leading publication.

Previous graduates from the scheme have since written for the Daily Telegraph, Time Out, BBC, and one was recently appointed Midlands theatre critic for whatsonstage.com.

Fiona Hughes, arts editor at London's Evening Standard and Sophia Jackson, founder of Afridiziak website, an African-Caribbean theatre news website, will share their career tips at this forum. If you would like to learn more about the bursaries and hear about the experiences from participants on last year's scheme, then please do join us at this event in Stratford-Upon-Avon :

DATE: June 13, 2009
TIME : Registration from 2.30-5.30pm
VENUE: RSC, 3 Chapel Lane , Stratford-upon-Avon , Warwickshire
COST: £5 (to be paid in advance)

Deadline for event registration is June 11
Deadlines for written applications for the bursaries is July 6, 2009

Got any questions? Call Uchenna Izundu on 07734 986 359. To book a place and get an application form, please send an email to mediachisolutions@gmail.com. Assume that you have been registered for the event unless you hear otherwise.
---
Related Links
Arts journalist bursary scheme