Southall student wins National Theatre playwriting competition for unique performance in Parliament
Published:

Sunday August 12, 2012 5:38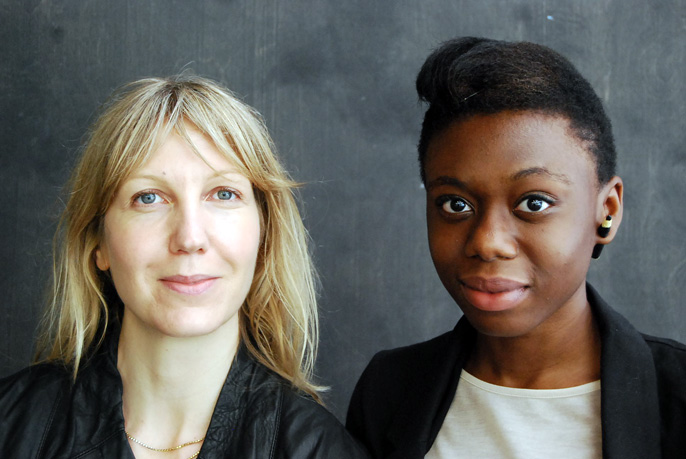 17 year-old student, Tosin Omosebi from Southall in Middlesex, won the National Theatre's New Views playwriting competition. Her 30-minute play Re-Write, which was chosen from a total of 175 submissions was performed by professional actors in the historic surroundings of Westminster Hall on 11 July as part of the Arts in Parliament programme – the first recorded instance of a play being staged in this 900 year-old space.

Nicholas Hytner, Director of the National Theatre and one of the judges for New Views, said: "Tosin is a real writer. Her play crackles with excitement and is wonderfully ambitious. She is confident enough to play with theatrical form, and she has something to say. I'm sure she has a future as a playwright." Baroness Lola Young, member of the Arts in Parliament Advisory Group and also a New Views judge, added: "Tosin's play is an inventive critique of the mental health system; she demonstrates great ambition in tackling such a huge issue."

Absurdist and darkly comic, Re-Write focuses on two characters who are convicted for murder, incarcerated in a secure psychiatric hospital and about to have their lives 'rewritten' by their doctors. Tosin, who is currently taking her A-Levels at Greenford High School in Southall, Middlesex, said; "I wrote the play because, after studying it in philosophy, I got interested in what motivates people to commit crimes and whether they can really change. It was a big surprise when the National Theatre said I'd won – I'm still waiting for my teacher to call and say they've got it wrong!"

An annual writing competition for 15 – 19 year olds, New Views engages with hundreds of young people around the country and encourages them to use theatre as a means of examining contemporary society. Students in the programme follow an online playwriting course written by Jemma Kennedy, previously writer on attachment to the National Theatre Studio, with additional contributions from some of the most prominent playwrights working in the UK, including Richard Bean, David Hare and Katori Hall.

This year, the National Theatre and Parliament have joined together to provide a platform for young people who are writing about the issues that are important to them. A three-month programme of visual arts, dance, theatre and digital media, Arts in Parliament runs from June to September.