The Barbican brings on board Boy Blue Entertainment as Artistic Associates
Published:

Tuesday, December 1, 2009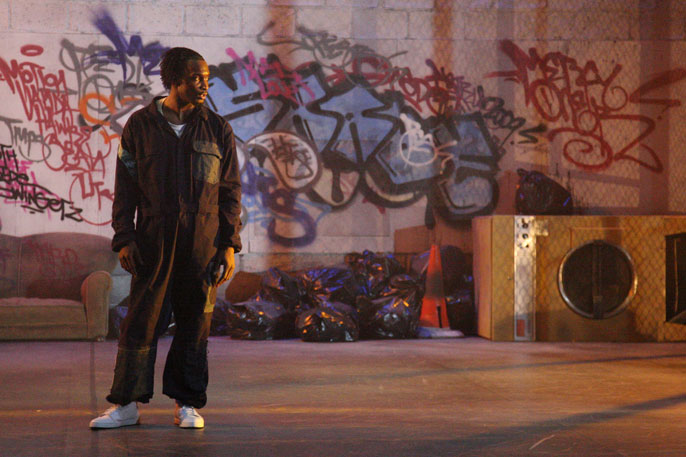 The Barbican today announces a major new partnership with Boy Blue Entertainment who become Artistic Associates for the next three years. The company joins current bite Artistic Associates Cheek by Jowl, Deborah Warner, Fabulous Beast and Michael Clark Company.

Becoming Artistic Associate follows a very exciting period for the company in which it won an Oliver-award for Pied Piper, a contemporary, hip-hop street dance interpretation of Robert Browning's poem The Pied Piper of Hamelin produced by and performed at Theatre Royal Stratford East. The Barbican subsequently revived Pied Piper in March 2009 and the show returns to the Barbican Theatre for a four-week run this Christmas.

This time, Boy Blue ran an extensive Pied Piper education project which reached nearly 4,000 children in 25 schools across 13 London boroughs and one County Council. As a result, the company found 67 young people to appear in the Christmas show, the first time that many will be performing in a professional production. At a time when hip-hop dance is being embraced by the mainstream, the company was recently invited to perform on Strictly Come Dancing, the first dance group of its kind to ever appear on the programme.

Future plans at the Barbican include:
Dark Blue – the world premiere and barbicanbite10 co-production of a new piece in the Barbican Theatre in July 2010 Shades of Blue (working title) – also in the Barbican Theatre in July 2010, a showcase by Bratz (Boy Blue's 14-17 year-olds) and Blues (Boy Blue's 17-20 year-olds). All tickets will be £10.00

Performances at the 2010 Shoreditch Festival in Shoreditch Park as part of barbicanbite10

In addition, the company is currently undertaking a period of research and development to create a hip-hop dance, kung fu fusion for the Barbican Theatre in bite11.

Louise Jeffreys, Head of Theatre and Special Projects at the Barbican said: We are delighted that Boy Blue has accepted our invitation to join our family of Artistic Associates. This last year has been an incredibly fertile time for the company and we look forward to helping it reach its full potential. We are grateful for the support of our long-standing collaborators and friends at Theatre Royal Stratford East who first produced Boy Blue's Pied Piper in 2006.

Kenrick 'H2O' Sandy, choreographer and co-founder of Boy Blue said: We are thrilled that the Barbican has asked us to become an Artistic Associate - we said yes without hesitation! We recognise the significance of this partnership because not only will it help us make our future plans a reality, its guidance will help us become the most innovative, amazing hip-hop company on the planet!
---
Related links