Tiata Fahodzi announces casting for its 2010 production of Medea
Published:

Monday, June 22, 2009 12:56 AM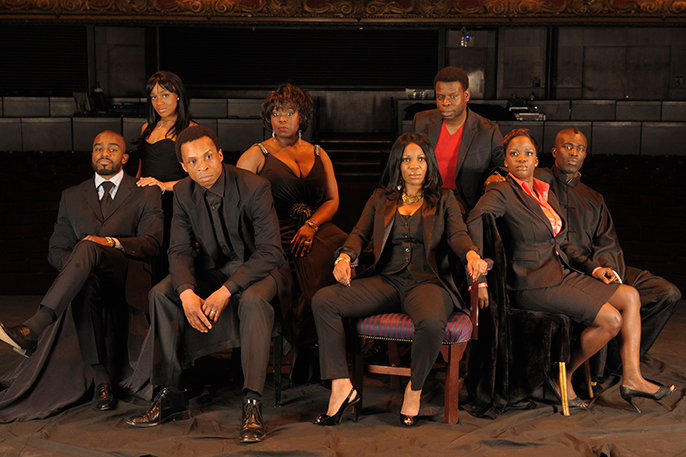 Tiata Fahodzi's daring new African production of Euripides' Medea will be staged in London and regionally in autumn 2010, produced with the support of Hackney Empire and New Wolsey Theatre Ipswich. Alistair Elliot's translation is reworked to combine elements of Yoruba tradition alongside its Greek mythology. The cast is led by acclaimed actor and comedian, Jocelyn Jee Esien in the title role alongside Chucky Venn, Natalie Best, Jude Akuwudike, Ellen Thomas, Lucian Msamati, Ayo-Dele Ajana and Sola Akingbola.
Femi Elufowoju, jr, artisitic director, Tiata Fahodzi told Afridiziak Theatre News: "I am excited that my final production as Tiata Fahodzi's artistic director is Medea, ancient Greece's most horrific homicide. It is going to be a fascinating theatrical event with high production values redolent with a gripping narrative, choral harmonies, music and dance.
It is great to end my long journey with the company (1997) on an ultimate high point in my career working with an ensemble of my favorite leading actors. This is a new version of Euripides' classic story of love and revenge and in order for it to feel relevant for our ever growing audience, it is important to imbue the production with an attractive contemporaneous theatricality. This is what Tiata Fahodzi is skilled at, and I am confident that this production (fully transposed to African soil and drawing strong influences from ancient Yoruba's rich oral storytelling tradition) will be my parting gift to an organisation which has fed my soul and nurtured me for the best quarter of my life."
---
Related links
Tiata Fahodzi
ATN review of Iyà-Ilé