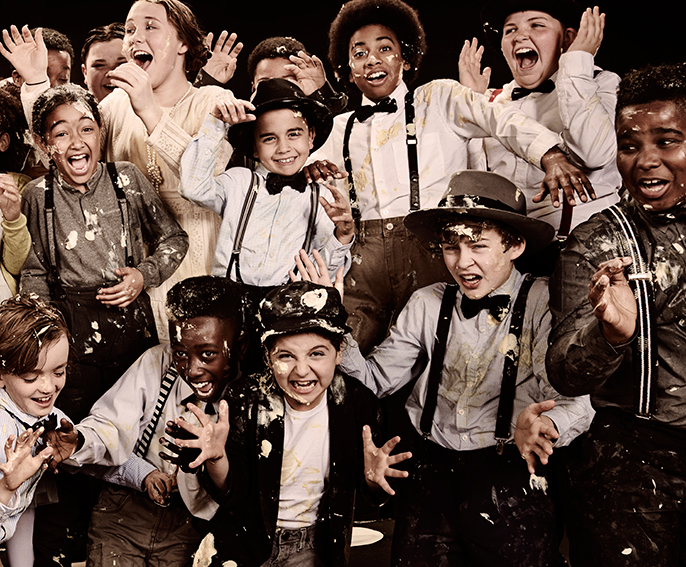 Bugsy Malone is set in Prohibition era New York with rival gangsters Fat Sam and Dandy Dan at logger heads. As custard pies fly and Dan's destructive 'splurge guns' wreak havoc, Bugsy Malone, a penniless ex-boxer and all round nice guy, falls for Blousey Brown, an aspiring singer.
Will Bugsy be able to resist seductive songstress Tallulah, Fat Sam's moll and Bugsy's old flame, and stay out of trouble while helping Fat Sam to defend his business?
Bugsy Malone re-opened the Lyric Hammersmith in April 2015 following a major redevelopment and the creation of the Reuben Foundation Wing. It was the UK's first professional stage production of Bugsy Malone in over a decade.
Info: Bugsy Malone is at the Lyric Theatre, Hammersmith from 11 June to 4 September 2016 | Book tickets