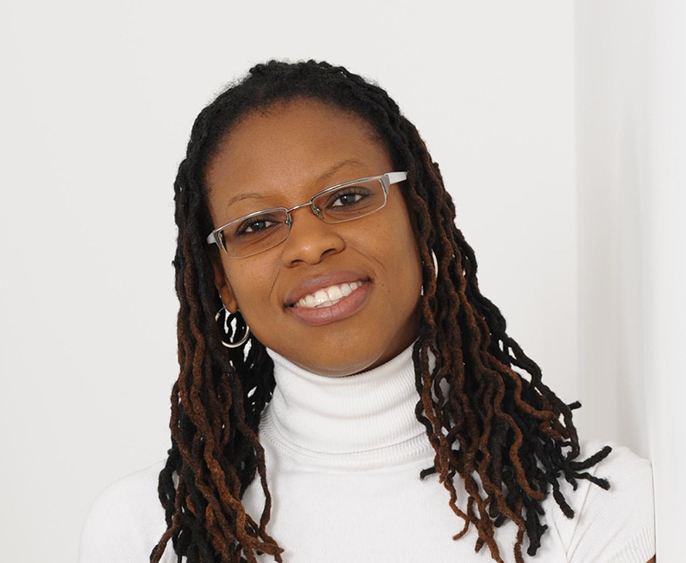 The Royal Duchess Superstore is an exciting and unexpected piece of theatre that will make you laugh, be a bit surprising
As the only black woman in England to have run a theatre, director and producer and Karena Johnson is not afraid of a challenge. Her notable career roles include head of programming at the Oval House Theatre and artistic director of her own theatre company Kushite. For the last five years Johnson has been the artistic director of the Broadway Theatre in Barking, which the native south Londoner jokes she has a special passport to travel to. Johnson is committed to using drama to enable discussion and resolve issues, notably in 2010 she launched the Spin Season in response to Barking's BNP campaign. The Royal Duchess Superstore is the winner of the Broadway's writer's programme Script This. Johnson explains her main motivation is creating new work that resonates with and reflects the community it is presented to. Throughout the wonderfully expansive interview I ask Johnson about the play, her new production company Loud Talkin' and about inviting BNP councillors into the theatre for a chat.
How would you describe The Royal Duchess Superstore?
It's a London play concerned with how communities change. So the central character Terry has recently come out of prison and has returned to east London; the sort of Limehouse area. Because he's been away for over a decade obviously the changes in the area are amplified and that's epitomised by his old local having become a corner shop. It's based on a real place, the Old Truman's pub which turned into a corner shop. Obviously it's well documented; the demise of pubs in London. Pubs are a brilliant way to look at the communities that live around them. So it's just about a change in the community. That's what interests me in the play, is how you examine that from a personal perspective.
The press release mentions Bangla boys. What exactly does that term mean?
It's basically a slang for Bangladeshi. These are Bengali Londoners, so second generation who were either born here or came here young so they're very much part of east London now. Obviously because this is set in the criminal community of east London, these are the people who are running things in the world of this play. Terry is from an old east end, typical cockney firm who used to run all the criminal activity in the area. Now he's come back the people who are running things are these Bangladeshi boys. So when he goes to the Royal Duchess he comes to what he thinks is gonna be a pub and is now a corner shop. He's told he's gonna be meeting a guy called Dave and the guy's full name is Dharesh and he's a young Bengali Londoner; so that's where those two worlds collide and that's right at the beginning of the play.
There's been a lot of negativity surrounding Asian gangs regarding the recent press coverage of events in Rotherham. Why do you think Jonny O'Neill decided to focus upon this London community and do you think it could be positive?
This play is about the criminal world of this specific area of London and so it's an observational piece and I think that showing real life is always positive. It was started about two years ago and that was when there was a lot of exposés about gangs in the Whitechapel and Shadwell area that were being run by young Bengali guys. There were a few big stings that happened, exposing how much money was being made so that's partly why that was included in the play. But also it's a reflection of the area; if this play was set in a different area maybe the ethnic mix and emphasis would be different. Also it's very specific. It's not generalised Asian; it's about a very specific community who are just as cockney as the cockneys. Even the research we've been doing around language, Sylheti Bengali which is more like cockney than anything else. Sylheti has evolved over time and has a very London specific twang to it, so it has patois and cockney words and it's influenced by the area that people live in. I think it's about celebrating the London-ness and the fact that London always changes. Even if you put it in that criminal world it's still about changing and that some people can cope with change and some people can't move forward. It's dealing with issues that people find a little sensitive but that's the reason why we should talk about it 'cos that's how things get resolved and understandings get built.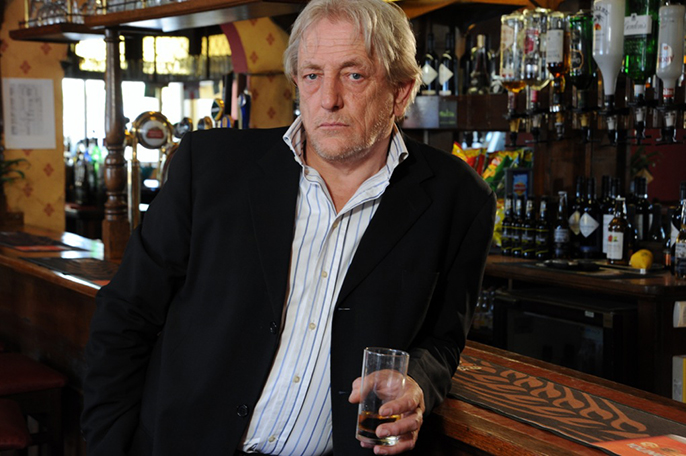 Is this Jonny O'Neill's first play?
It is his first play. Obviously we did a partnership with the BBC so he's been given a chance to get some coverage and his career is taking off. He's a local writer having the chance to shine which is great. He's writing about his neighbourhood; not necessarily about people he knows, but he's absolutely writing about what he's seen around him and the people he grew up with and around.
It's a London play concerned with how communities change.


How did it come about that The Broadway produced this work?
He sent us the first ten pages of a piece he was doing for his MA in theatre-writing as part of our programme called Script This. It was a programme where I was trying to find writers that were local who could write things that were resonant with the community. So anyone could send in ten pages of script and then five of them were presented to an audience and the audience got to decide on which they liked the most. Then the following month they'd see more of the chosen play and four new plays. So this play went through that process and kept on winning because people were really interested in the subject. Obviously Barking has very well documented tension because it's an area that changed really dramatically in terms of its ethnic mix in the last ten years. But the audiences in Barking wanted to have these conversations and have that through art. That's what's really exciting is that it's their play, chosen by east Londoners going back to the area that it's come from.
This year, you started your own production company Loud Talkin'. What inspired you to do that?
Yes, I wanted to produce work again. I've had other companies over the years; I founded Kushite years and years ago, but this was an opportunity to start something new and I am always loud talkin' (Laughs.) I'm always talking about issues that I think are important, in my work and publicly and trying to provoke changes and so it seemed the sensible thing to put work I'm excited by through a company that is gonna be focused upon doing that kind of provocative work.
You mentioned that in this play sensitive issues are raised. Do you think there are any subjects that dramatists tend to avoid writing about?
Well there is that old adage that there are only ten stories to tell and we basically do variations on that. But I think that there are things that people find difficult and in Britain we find it very difficult to talk about race without it being deemed racist. Obviously I'm working in an environment where people are incredibly sensitive about talking about race because people will think you must be BNP if you say you're uncomfortable with changes. But I think it's important to talk about that. I'm sure there are other subjects that people feel it's hard for society to discuss, but I think there are ways to do that which are not exploitative or sensationalist, but enable a more complex conversation.
In 2010 you ran the Spin Season, which is described as an artistic response to the election of BNP candidates in Barking. How was that received?
It was actually very positive. When the elections were happening we had the BNP as the official opposition. They were on our doorstep and I had direct abuse towards me as a black woman running that venue, so members of the BNP were pretty much coming in every day and harassing people. The way to deal with that was not to go 'Oh my gosh, this is really scary' and go away and hide. But to go 'Ok, let's talk about it then and use art to do that.' Actually what needs to happen is for people to have a conversation and to say what they're uncomfortable with, rather than putting it out there aggressively and amplifying it. So I did say to the members "Come and see the show. Let's talk instead of you sending me dodgy little letters. Let's talk about it face to face." And actually these people did come and they did meet in that space and have a conversation in a safer and more constructive way than just 'I don't like you.' I think doing it through discussion and through a theatre piece was once removed, and some really interesting conversations did come up which I think was helpful.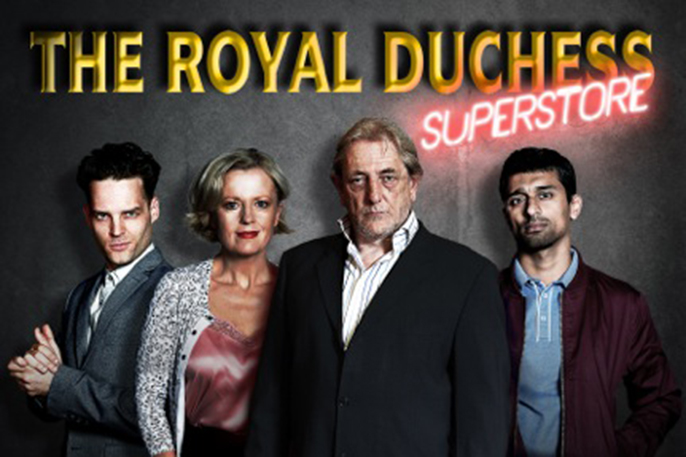 You were artistic director of Contact Theatre in Manchester for two years. In terms of attitudes towards change and demographics how did Manchester compare to London?
Well, where Contact is in Manchester is in a brilliant location cos it's where loads of different communities can meet. One side of it is Moss side, one side is Rusholme which includes more Asian communities and the university community is next door so that's a brilliant place for coming together. Also Contacts is a space which is focused on younger audiences which in the arts are quite hard to get. After studying people tend to disappear from arts viewing for a while then come back later. So Manchester feels very different from London and the mix is very different, but that part of Manchester I liked because it was very diverse. The cities have their different vibes really; it feels like communities are much more separate there but the overriding thing that brings people together is poverty and we were working in an area where people had those common challenges. I really enjoyed my time there.
Why should people come and see The Royal Duchess Superstore?
Because it's going to be an exciting and unexpected piece of theatre that will make you laugh, be a bit surprising and I think it's a beautifully written tragedy.
Related links
Karena Johnson – interview [2011]