Stefan Adegbola – interview
Michael Grandage's production of A Midsummer Night's Dream
Published:

Sunday, September 29, 2013 15:09

| Interview by

Gillian Fisher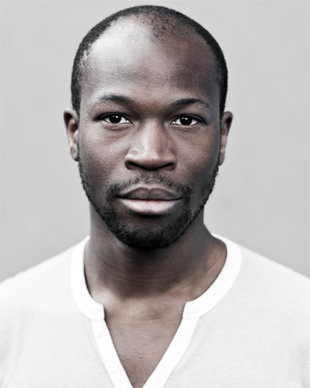 Stefan Adegbola has just landed his first role out of drama school and what a role it is! Currently in rehearsals for Michael Grandage's production of A Midsummer Night's Dream it would seem the fairies have smiled upon this Guildhall graduate. Speaking to Adegbola about his West End debut I find the actor to be articulate, driven and hugely appreciative of his first position, describing it as "a dream- with no pun intended!"

Adegbola reveals the profound effect of seeing his first play at the age of 15 and names several actors who have been an inspiration. Starting out on the Noël Coward stage and positively bubbling over with ambition it will doubtless not be long before wide-eyed teenagers are naming Adegbola as their inspiration.
This is your professional debut isn't it?
It is; I haven't even graduated yet officially! I finished at Guildhall in July and two weeks later I started rehearsals here, so it's been amazing. I'm pleased I went straight into a job without a break because frankly I would have probably gone a little bit mad. But I know those months of unemployment will come, and then I'll learn what it's really like to be an actor! (Laughs.)
I'm grateful to fate for arranging things in the right way so that I could get this first professional job and hopefully fate will continue to be good to me throughout my career.
How did you land the role of Cobweb?
I was called for an audition by casting director Anne McNulty who had seen me play Malvolio at Guildhall. Anne obviously liked what I did at the audition so I got the recall and finally got the job. I was very very lucky; being in the right place at the right time. If we hadn't done Twelfth Night in my third year I wouldn't have been cast as Malvolio and showed that I could do Shakespeare and therefore be able to be cast for this. I'm grateful to fate for arranging things in the right way so that I could get this first professional job and hopefully fate will continue to be good to me throughout my career.
Working with such a high profile cast so early on, have you ever found yourself getting star struck?
Well the nature of this work is that the work is bigger than you or any individual. We're all there to tell a story, and create a piece of work that we're going to collectively share with hopefully 900 people every night. The leads such as Sheridan Smith, Leo Wringer and David Walliams are great in the room, and I think really what's made them famous and what they can lay claim to is that they are such great professionals. From day one I've never felt that there was a status difference between myself as a greenhorn and anyone else. It's all felt like a very welcoming atmosphere. There's never been any time to get starstuck. Michael (Grandage- Director) sets up the dynamic very clearly and very early. He was at the Donmar Warehouse for ten years and always had big names working and doing great pieces of work so it wasn't just a status vehicle. Really the nature of the work is to get on with it and make something that we believe in.
What makes this production of A Midsummer Night's Dream different?
I haven't seen any other productions of A Midsummer Night's Dream but what's been clear from the first day has been Michael's commitment to making it A) honest and B) relatable. When you think of the play you inevitably think of fairies and we've got this cultural idea of Tinkerbell and the Arthur Rackham photos; tutus and fluttery wings. It's quite hard to get that image out of the head. So with this we're making it relate to a time period that everyone in the audience will have lived through. Michael talks about it being "a little bit now and a little bit then." So without ruining the surprise the concept of the fairy world is otherworldly; but it's definitely a part of the world we inhabit.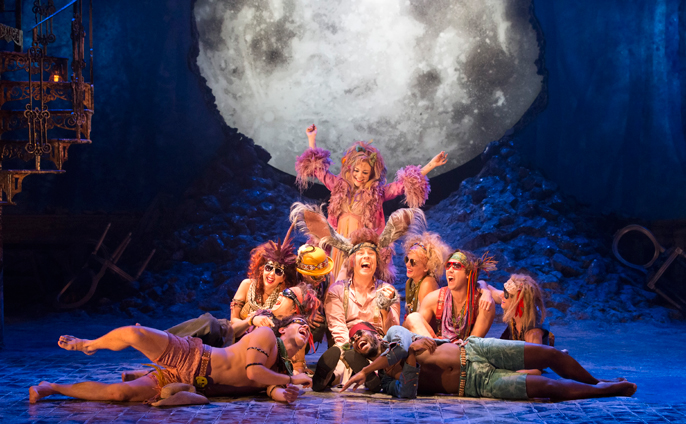 You're playing Cobweb and Starveling the Tailor. How did you prepare for the roles?
Yes, we're all doubling up so I'm a mechanical and a fairy. It sounds a little bit trite but I just read and reread the play so I could understand and absorb where the throughline of my character enters. Especially as a mechanical because with Bottom being a subplot it's really interesting to follow the story in relation to my character's relationship with him. So beginning with an idea to perform a play for Theseus and Hyppolita's wedding progresses to the point where it seems impossible because Bottom has been transformed into this half man half donkey creature. So it's really nice having that journey even as a small character because you can create something out of a couple of lines on the page just by understanding where they fit in to the bigger picture.
From your CV it seems you've mostly performed in classical plays. Is it classical theatre that mainly inspires you?
Michael Grandage's production of A Midsummer Night's Dream is a fun play, a great story with a cracking cast, a fantastic director and hopefully it will be entertaining to watch, so come along.
Well, I wasn't fortunate enough to grow up attending the theatre. The first play I went to was Henry V at the National Theatre in 2003. Nick Hytner had just taken over as artistic director and Adrian Lester was playing the lead, which unbeknownst to me was the first time a black actor was playing that role in such a high profile space. Obviously watching through the years seeing other black actors playing classical lead roles and classical lead roles I was very motivated to move towards classical theatre. I suppose that was what introduced me to acting. But now that I'm a little bit older and a little bit more aware of what else is available to me I'm hungry for anything else that I can get my hands on really but classical theatre was really what started me off.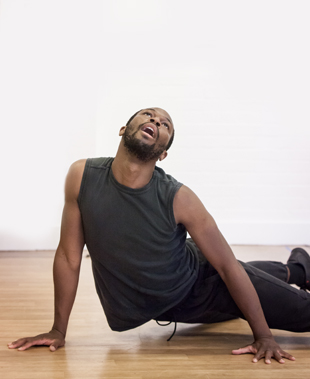 You mentioned Adrian Lester. Have any other actors been inspirational to you?
Oh yes, and a lot of black actors. What's been great is that I'm in that second generation where seeing black actors on stage is not surprising and it's certainly not odd to see these black actors playing these classical roles. So alongside Adrian Lester, I definitely list David Oyelowo and David Harewood. Then there are less well known actors in terms of having a profile but actors who have been working nonstop so Jude Akuwudike, Giles Terera; actors out there who have not stopped working and they do fantastic work all the time. They're celebrating the fact that they're able to do that work as opposed to giving off an air of fighting against a system. Obviously there's still a long way to go before complete colour-blind casting and I think it differs between company to company, from production to production. But personally, I think any black actor who does a good job is an inspiration to the future generations of actors.
Do you have any plans after this run? Is working on film or television an ambition of yours?
I would like to have a taste of everything; I'd love to work on screen, I'd love to work on film or television especially as I don't have that much experience in those areas. It's a different craft but similar. The acting is the same but the techniques are slightly different. Right now I feel comfortable on stage and I think it could be dangerous for an actor to feel too comfortable. So I'd like to work on television and film especially as there are a lot of good TV dramas and films which are being made in this country so why not have a piece of those pies?
Why should people come and see this show?
The only answer to that is if you're interested in seeing a good story well told by people committed to telling a good story well, come and see the show. If you're interested in Shakespeare and our take then come and see out show because what harm could it do? And if you have no experience of Shakespeare because that's a big thing for Michael and for me as well as someone who grew up without much experience of classical texts then it's great to come and see something that makes it clear and makes it accessible. It's a fun play, a great story, a cracking cast, a fantastic director and hopefully it will be entertaining to watch, so come along.
Info: Michael Grandage's production of A Midsummer Night's Dream is at the Noel Coward Theatre, until November 16, 2013. Book tickets