Freddie Opoku-Addaie - interview
Out of the System, Dance Umbrella
Published:

Friday, October 6, 2017 1:12 PM

| Interview by Abiola Lawal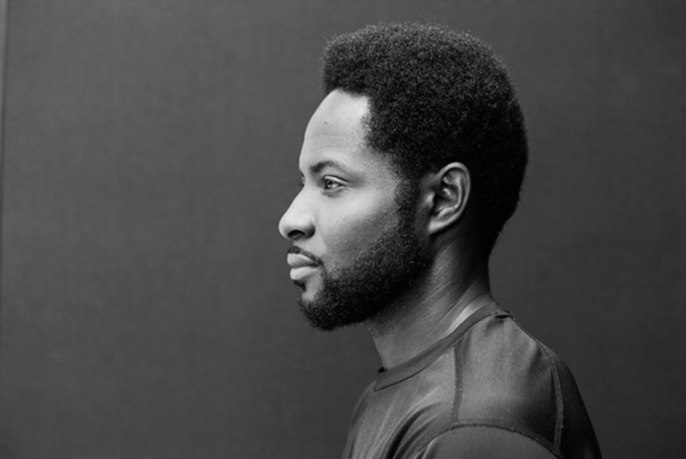 Out Of The System (see listing) is a festival within a festival, presenting local and global experiences and profiling different identities and off the grid cultures and will be on in East London at the Rich Mix centre on the 16th and 17th of October.
Afridiziak had the chance to talk closer with Freddie and get an insight into his inspiration and vision as the curator for this exciting new project.
What was the idea behind Out of the System?
The idea behind this body of work was a chance for me to explore the question of "What is diversity?" How do we measure diverse work and what is it anyway? We do not just have one type of work and even within "diversity" there cannot be a structure. All of the artists performing here are not explicitly from an African or black background and for me this allows the work to truly explore what diversity means. I wanted to make work where we explore diversity and identity as I recognise that some people may consider me to be African but in fact I am not just African I am from Ghana which in itself is a whole separate identity and has its own customs, beauty and traditions. Some people may see my work and say 'Oh that is not African' but Africa is a continent and not a country, it cannot be contained or identified as just one thing as Africa holds many countries and languages and the effects of colonialism and the slave trade are far reaching so in fact Africa can draw from Cuba, Brazil, and be within Europe as well as the African continent itself. One of my inspirations is the Nigerian author Chimamanda Ngozi Adichie where she talked about this issue in one of her Ted Talk, 'The Danger of a Single Story', where she talks about the consequences of people around the world hearing only a single story about another person or country, and coming to the conclusion that a certain type of people from a certain country or continent exist.
The artists that will be performing are all established and have had far reaching careers but many people may not have heard of them or seen them perform in this country before so I want the audience to experience something new and be inspired to find out more
We do not see all of the layers of a person just what the mainstream media may have us believe. Out of the System is a project which I feel navigates different worlds. It is really out of a system that is working with and without a conventional system and conventional structure. I see the flow of the dance and the movement across all of the performances as two rivers going side by side and the artists are like a bridge between the audience and these different worlds telling different stories. In life across the world we all navigate many different worlds to succeed and to survive, both the vocational world and the outside alternative world. It is impossible to work solely in one and both have to meet and this is also where part of my inspiration for the project came from, we all work with both skills and need these skills to really express ourselves.
How did you get the performers and these different elements to work together?
There are pieces that each of the artists have created that have been performed all around Europe and I have included them in this show. There are so many pieces that translate across languages and cultures. There is a diverse range of work here and some of the pieces I saw elements of them back in 2009, but some of them the audience will have never seen before. We have been inspired by many dance performances that I have seen and curated across the world, from India across Europe and Africa. We wanted to find ways to get people engaged in the conversation and explore what diversity is in an actual diverse range of work.
Is that the impact that you wish to leave with the audience?
The impact on the audience should be amazement and wonder at the wide range of diverse work on offer. For me the artists that will be performing are all established and have had far reaching careers but many people may not have heard of them or seen them perform in this country before so I want the audience to experience something new and be inspired to find out more. I really want them to see that there is a broad range of work out there all yet to be discovered and enjoyed. I also want to have a deeper conversation on what the African diaspora has to offer. There is a broad range of work from the African diaspora that can be enjoyed here, many of the artists work in Cuba, Seville and on the African continent, so they are all rooted in these styles of dance and these are all original works as none of them have performed in this space. This is an exploration of their true identities. For example Sello Pasa has never performed his work in England so this will be a whole new experience for not only the audience but also for the artist.
Humans like to move and I want the audience to not only spectate but also to be interacting with the dance and the vibe of the show to immerse themselves in the performances as this will take them on a journey. When the audience hear the music from Yaaba Funk and Kioko I want there to be room for people to move. This work will explore the fact that we are actually all really closer than we think. There are people in Africa that are more Western than those of us born here. Things like Brexit do not just affect Europe and the UK they have far reaching implications across the world and also have a lot of impact on the African continent.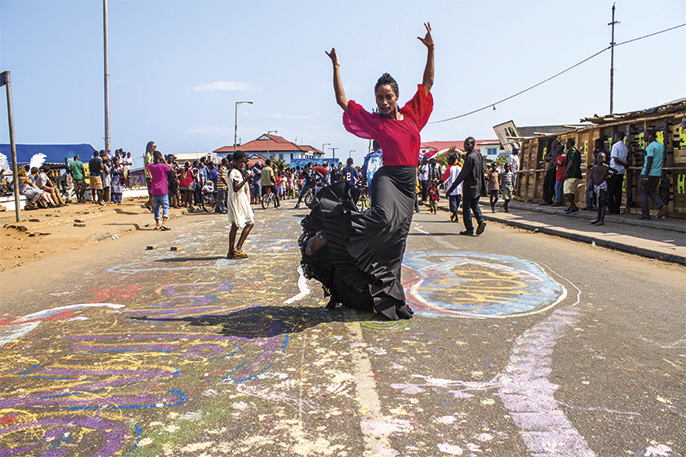 How did you start as dancer?
As a child I went to school in Ghana for six years from the ages of four years old to 10 and came back to do secondary school in the UK so I was exposed to so much art and culture from Ghana and then coming back to London I was exposed to even more as there is so much diversity within London from all of the varied global communities that have made homes here but also from the children that are born here. This is how new music and dance have emerged. Grime, Garage, Punk are all born from diversity and different worlds colliding. As a Londoner but also as a Ghanaian I know both worlds and feel that is expressed in my work as I have a firm sense of security in my identity. Coming from a traditional Ghanaian family I had to prove that this was a serious career path to my parents as they wanted me to not exactly take a typical career path (his dad is an accountant) but to be safe. That is what all Africans have in common our parents want us to be in stable, secure careers. When I went to college I was meant to do Art and Design but changed to Performing Arts. My mother was supportive and once they all saw that I was serious and dedicated there was nothing that would change my path.
Do you still find time to dance?
That's a great question, working on projects like this I do still dance even when I am curating such programmes as Out of the System. In fact I still make my own work and still move. Interestingly I work with sculptures as they were something I was aware of in Ghana, I was inspired a lot by sculptors in Ghana. The idea of making something with your hands, sculpting or basket weaving is creative. Back in Ghana seeing my uncles sculpting and creating things with their hands inspired me, once you added music to this movement you start to create dance and for me I wanted explore what this movement means and it influences a lot of my work. There is always a movement before you can create a complete dance piece, and that is something I'm going to explore more next year.
Humans like to move and I want the audience to not only spectate but also to be interacting with the dance and the vibe of the show to immerse themselves in the performances as this will take them on a journey.
How difficult was it to get all of the performers that you wanted for the show?
All of these guys are my bucket list, these are all of the artists that I wanted to be a part of the project from the beginning. I remember seeing Yinka (Yinka Esi Graves) and Asha (Asha Thomas) and thinking wow these are amazing women they have to be a part of this. A lot of these guys are cool without trying, they are all so understated. It was challenging moving people from one place to another not only in terms of travel and financially, but within the show. Using the space and getting all of the performances to fit is almost like a jigsaw puzzle. Some of the pieces are very immersive and we have structured the layout to enable the audience to be immersed in the experience. It is very intimate and the audience have to be able to see it and move with it.
How challenging is it to connect with audiences that might not be aware of such performances?
Crossing over continents and audiences is important. A lot of the Sub-Saharan performers tend to do their work in Europe owing to the French colonial history and countries such as France, Portugal and Spain invite these guys to perform at festivals or concerts all the time, but I find that they have not been invited to the UK. The UK seems to be in its own little bubble. This is why this project is so important.
Do you want to take Out of the System further?
We are planning to take two of the pieces from this festival to the Bernie Grant Arts Centre next year so we would love to keep the project going, and there is talk of taking this to regional locations next year. We need to keep having a range of voices and engaging with a range of people. We cannot limit ourselves. To continue engaging with our audience we have to keep putting ourselves out there and even when we may get tired or discouraged we can't give up as this conversation is so important especially in the world we are currently living in where division is growing in the reaction and fear of diversity. Diversity should be celebrated and encouraged, but also understood and not exploited. I invite everyone to come and roam through the different performance spaces, identities and off the grid cultures and immerse themselves in something they may not be used to.