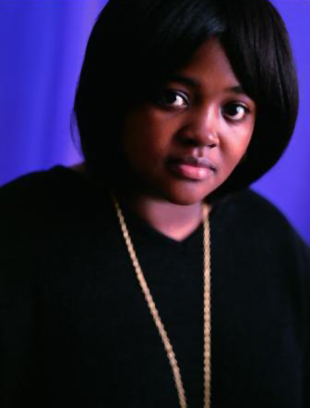 Sister Souljah's hip hop roots are showing when she tells me, matter-of-factly, that her work "is better than Shakespeare." Whether or not that is true, it is satisfying to hear a woman describe her skill without any self-deprecating sound bites. Indeed the author, advocate and recording artist known as Sister Souljah is as famous for her writing as she is infamous for her outspoken views which were the catalyst for a very public dispute with Bill Clinton during the 1992 US Presidential Elections. I therefore expect her to be fierce and astute- and she does not disappoint - but she is warmer and more giving of her time than I could have hoped.

She is flanked at all times by family, a theme that is important and recurring in her work, Mike her husband of more than 20 years and their son Michael Jr, to whom she politely introduces me. They are jetlagged but methodically helping her organise the intimidating heap of books she has to sign in support of her UK tour. She talks to Afridiziak about families, telling black stories, and her new novel A Deeper Love Inside, the sequel to her bestselling, genre defining tale The Coldest Winter Ever.
What can our readers expect from A Deeper Love Inside?
If you meet someone that grew up in the hood and you're meeting them at 30, 40, 50 you're looking at a dynamic person that survived a serious circumstance and they did it by using their mind
Hopefully you'll feel that it's beautifully written. At the same time, it's a raw, rough story about a young girl who, because she came from a wealthy drug dealing family, lost everything and goes through an emotional psychological battle to feel good about herself, to maintain her integrity, to protect her body and to gain back the respect and the honour she felt she had when she was protected, and provided for, and loved by her family. The articulation of it I think is different than anything that people may have read before. It is from the point of view of a child that grew up in the hood and also lived in an affluent area so she has strong opinions, a clear eye to look at things. She knows when, something is quality and when it's not, she has deep feelings; she knows when there's love and when there's not, she's loyal, she knows who's responsible and who is not and she's hard working. She has a lot of love in her, a lot of fight in her, a lot of battle. Battle is in her blood.
Stories about young girls are big business at the moment, whether it's the The Hunger Games or Twilight. But your protagonist Porsche exhibits extraordinary strength; mental, physical, emotional compared to characters in those novels. Where does that come from?
Why you see a stronger fight in my characters, and you're going to see more clever-minded characters, is because these are things we deal with every day. If you grow up in the hood, you're going to have to figure out how make two dollars into a meal, or how to get on the bus and back home without the bus fare, or how to get out of your building without someone taking your money, you're going to have more imagination, more fight, more resilience than anyone growing up anywhere else. So if you grow up in Bed Stuy [Bedford-Stuyvesant] in Brooklyn, the Bronx where I grew up, or in a favela in Brazil, you're challenged to be three times better than everyone else and your circumstances are going to be at least 10 times harder. If we write it truthfully and if we write it ourselves, not other people writing about us, our characters are going to be more dynamic because we have to be more dynamic to survive. If you meet someone that grew up in the hood and you're meeting them at 30, 40, 50 you're looking at a dynamic person that survived a serious circumstance and they did it by using their mind.
You persistently write about those communities you mention, specifically black families. How do your novels contribute to the mainstream representation of black families?
Well there are all different kinds of families in my novels so I guess that's how it contributes to the narrative, because you can look at the Santiaga family - well that's a family where the money comes from the sale of drugs. Or you can look at Elisha family where the mother is a corporate lawyer, his father works for UPS, they live in a Brownstone, they earn money and they graduated from Ivy League schools. Or you can look at Midnight's family, his mother is a Muslim; she wears Islamic clothes; hijab, niqab, she believes in a strong faith and her execution of that faith sets her apart from her environment so there are all different kinds of family in my novels.
You are perhaps best known as an activist for the black community in the US and now there is a black family in the White House, and more high profile black families in mainstream media. The Coldest Winter Ever and A Deeper Love Inside are both set in the 90s, how would they differ if they were set in this new age?
I don't see a difference, the only difference between the 90s and now, is how it's covered and so the coverage would be different but it would still be going on, people are still selling drugs, people are still using drugs, people are still getting incarcerated. There are two million people incarnated in America, a whole majority of them are in there for drug related situations. So no, if it was happening now, maybe instead of Louis Vuitton, it would be Louboutin's, the fashion would change because fashion changes, maybe the cars they drive would change, but they'd still be hustling, they'd still be getting locked up. I don't have the Obamas in my books but you know President Obama is from Chicago where you get shot, whether you're a man or a woman, when you're walking down the street and where people hustle hard, and die hard, and live hard. So yes, we are grateful to have been able to accomplish an African in the White House, but at the same time we look at the majority to evaluate where we are, and the majority are still in the same place. There's always going to be a middle class, a black bourgeoisie, and that's fine but I'm looking at the total picture.
Is it important to you that your work engages other communities?
I think the stories are universal and the way I might think of other communities might not be the same way you identify as other communities. I would identify you as African and I would identify myself as African so I wouldn't look at you as the other community. My husband is Jamaican and I identify him the same way as I identify myself, and I'm clearly not born and raised in Jamaica. African people from the diaspora would be African people from the continent, from the motherland, African people in Europe, from all those other countries. And I think what my novels do, is erase all of the false information about African people and when my characters travel in the Midnight series you see Africans living in Japan, Africans living in Korea, in China, you know Africans are worldwide, which we've always been. So I don't consider that to be other communities, my books and characters include Islam, Judaism, Christianity so it runs the whole length and I feel they're universal.
If you want to see how powerful my books are, put them on the shelf where you have Twilight and Harry Potter and all these other books that are accessing the same audience.
What I try to do is break away from the stereotype that people in the hood are not smart, they're not clever; they can only pick the options that lead to their demise. I think that my characters show all of those different sides and I don't think people coming from other communities face the same challenges that we faces because they're not just economic, they're cultural, racial, all different levels, intersectional.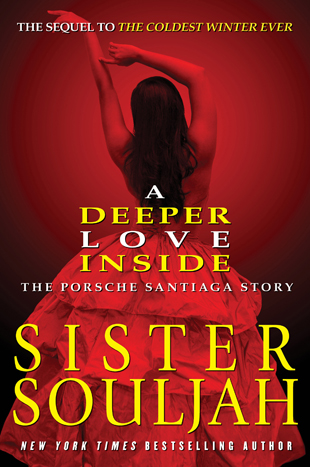 The term urban fiction was coined to describe your work, and work that followed in a similar vein, how do you feel about that?
I think the category was created to eliminate the competition - if you can label somebody's work urban literature, then you can put it in the back of the store under urban literature. So when people go to the store, unfortunately, they have to go to the back looking for my books or they have to go to customer service and request or order the book because they've put it in this little ghetto. The fact of the matter is my books are literature, and I would juxtapose my books with any literary writers, I mean I graduated from Rutgers University, I read Shakespeare, I read the Great Gatsby, I've read The Color Purple, I've read everything that we're processed to read in all of these educational institutions. I feel that my books are as least as good but in most instances I think that they are better. I say they're better than Shakespeare so why would you hide it or pigeon hole it? If you want to see how powerful my books are, put them on the shelf where you have Twilight and Harry Potter and all these other books that are accessing the same audience.
In the last few years we've seen novelists like Junot Diaz who follows in your literary tradition, and the Afropolitan movement, gain prominence within the literati. What does that mean to you?
But the bottom line is if black people are welcomed in publishing, we'll tell our stories. If you're locked out of publishing, then your stories are known in your soul, and in your family, they're just not known in publishing. If Simon & Schuster, London [her UK publisher] was to go out and recruit the best writers from the African immigrant population or from the Islamic presence here in London or wherever, they would get richer stories and they would also get rich, period. So I don't have all these terms, Afropolitan literature, if she's telling you Ghana Must Go [Taiye Selasi's novel] and she's got the dollar store bag, then that's what the f*** happened, that's why she's telling it to you! To me it's not a movement; it's just what it is and what we've been through.
Fans of The Coldest Winter Ever have been campaigning for a film adaptation since its release. What is the current plan, and who would you cast if it was up to you?
I'm involved with a team to bring The Coldest Winter Ever to screen as an independent film, I finally met some people that I think I can work with, that want to work with me instead of just always fighting with people who are fighting against me in film. I've said from the beginning that Winter would be a newcomer to the screen, she wouldn't be any of these chicks you see, and Winter in real life wouldn't want to be none of those chicks. She'd be like - those chicks are not ready for me! She would be complaining if any of them tried. If you know Winter, you know that's what she would say. So I saw Winter as a new character and I saw Midnight as a new character; when you see Midnight, he has to be THAT guy and he has to be, as Porsche would say "with not even a teaspoon of bitch in him!" For the sake of commercialism, probably Mrs Santiaga and Mr Santiaga would be some veteran actors, because it's difficult to come out with a film with the whole cast being people who are unfamiliar. I mean, I don't know who that is, so we got to go find those people because when I wrote these characters I didn't write them with any of those familiar faces that you see in Hollywood in mind.
Info: A Deeper Love Inside by Sister Souljah is out now.
Related links
A Deeper Love Inside by Sister Souljah – win a copy
Sister Souljah's London visit