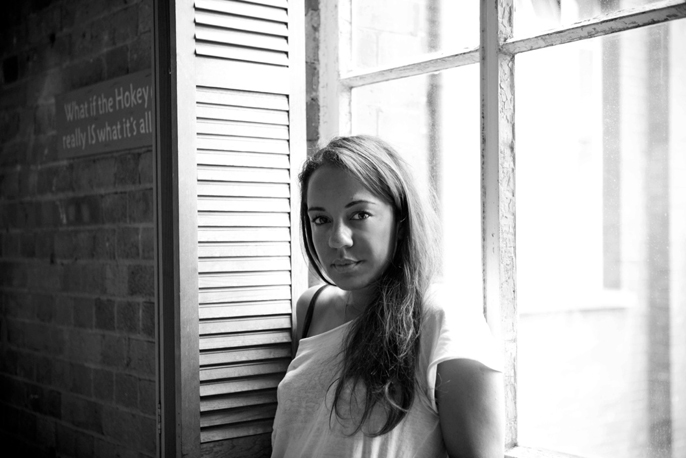 In 2011 Rachel De-lahay won the coveted Writer's Guild Award for her debut play The Westbridge establishing the Brummie born actress as one of our most notable young playwrights. It therefore comes as a surprise when De-lahay admits that she doesn't call herself a writer on her Twitter page, saying 'I just wanted to tell stories.' Storytelling is something De-lahay has a skill for, her second full length play Routes currently getting conversation flowing in the Royal Court bar. Tackling the controversial subject of immigration, De-lahay explains her motivation for the play which curiously involves selling Bovril. Bright and forward thinking this storyteller was a joy to interview.
As an actress yourself how have you found being on the other side of the auditioning process?
It's been really interesting to see how positive a thing it is, like genuinely you want the next person who walks through the door to be perfect and be exactly what you're looking for. It's quite nice to see that everybody is on your side completely.
You originally got into writing through the Royal Court's Unheard Voices scheme. What made you sign up?
It sounds really random but I just thought I'd give it a try. (Laughs.) It's as simple as that and I don't think I'm alone in that. Our group was about 15 to 20 and there was a good few of us who were just trying something new. Everyone was like 'Let's see if we enjoy it and what skills we can gain from it.'
Do you consider yourself a writer now?
Um (Laughs.) I'm very like weird; on my Twitter I say 'I have written…' I don't call myself a writer 'cos I just think it's too much pressure and it implies it's something you have to keep doing. I didn't go into it wanting to be a writer; I went into it wanting to tell stories and these were the stories I wanted to tell. I might have another couple in me but then I might stop and be like 'That's that.' I think it's more fun that way and not as limiting. I've had an amazing time watching Simon (Godwin) direct and that's fascinating; it's just nice being in a rehearsal room in any capacity.
What made you want to write this play?
I got interested in people who are working for no money in our country because they can't be on payroll; so people who are here illegally. I had my first job when I was 13 at the football grounds in Birmingham, selling hot chocolates and Bovrils to the football fans. The money was good; we got paid about four pounds an hour, cash in hand. There are grown adults in 2013 getting paid less than that and I just think what would make you want to do that? What is that better than? It was only a few days ago 200 Somali people died in an overcrowded boat trying to get over; people are literally risking their lives to get here. It's not new and we all read it as statistics rather than people. But you think about the people who survive and overcome obstacles to get here and can't get a job and probably end up in some shitty bedsit where the landlord can get away with murder because you're not even supposed to be in the country. It's just so heart-breaking to think you leave a home and a life and you come here for less pay, worse living conditions, and more racism.
The interplay between teenagers Kola and Bash was fantastically authentic. Did you have to do any research for that?
That's just growing up in Handsworth, Birmingham (Laughs.) That's who I was surrounded by, that's family, that's friends, that's everything. Not so much research in that!
The subject of nationality comes up in your play, specifically with Bash and Polish born Anka. What do you think makes a person British?
Hmm, I've not been asked that. (Laughs.) It has to be where you feel like home is and I don't necessarily think that's where you're born or where your citizenship is. I guess it's different for different people; for some it's where the people you love are, for others it's where you grew up. I also know people who live in this country but don't consider this home; they consider their parents birthplace home. For me it's who's there and who I'm surrounded by, and I feel like in England I'm surrounded by family and I'm loved and I'm wanted. As Kola's character says 'I'm wanted.'
You mentioned how parent's birthplaces sometimes informs a person's sense of nationality. Am I right in thinking your parents are Pakistani and the Caribbean?
My dad is from St. Kitts but I'm not technically Pakistani; my mum's white British but was adopted and brought up in Pakistan. My mum was so brilliant at explaining her place in the world. She moved to London when she was ten and she didn't speak English but was very white looking. Trying to fit in at school in the 70s was difficult and then obviously she had a mixed race child in the eighties and faced the prejudices that come with that. She's always been so confident and like 'Who you are is who you see yourself as, not what other people tell you you are.'
Unheard Voices was aimed at people from a Muslim background. Are you Muslim yourself?
In the group we were about 50-50 I think for practicing and I'm not practicing. It was what I grew up with. I don't like to say I'm not religious 'cos I definitely believe in something; I'm just not quite sure what that is. (Laughs.)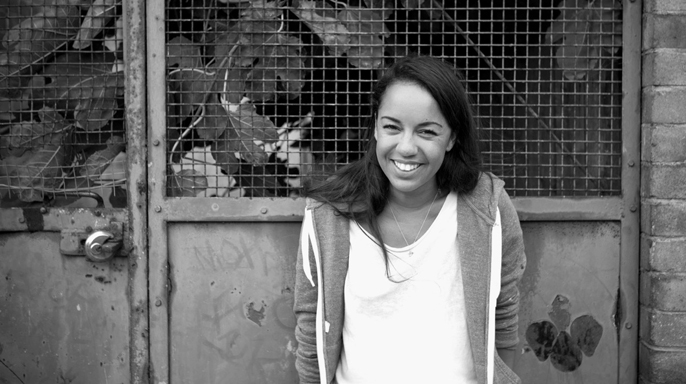 Do you think coming from a Muslim background has informed any of your characters?
I feel like I didn't realise how lucky I was to grow up with the family I grew up with until I was older. Then I saw how aware I was of other people's religious sentiments and backgrounds. Having a Caribbean and Pakistani side of the family and being really comfortable in both of those worlds means I can cross into so many different cultures. I'm equally happy celebrating Eid or Christmas and I feel so blessed for that. I guess what it means is I can write and relate to a large range of characters. I don't know about characters specifically in Routes; I think I just wrote people and tried to make them as believable as possible.
Do you feel that anyone should be denied citizenship in the UK?
Honestly, I'm just the biggest hippy and I think anybody should be able to live anywhere. I know if I were mayor for the day that would be the worst thing. I can't comprehend how just because you're born into a society that you didn't choose to be born into you automatically have to follow its rules. There are some brilliant things about being British and I'm proud that we insist on having an education, insist on making sure our girls go to school but if you wanted to live a different way there's no way of opting out. I find it mental that as a writer I probably couldn't to go and live in America for a year if I wanted to.
Who is Abdi who your play is dedicated to?
He is a Somalian man in a detention centre and he's been there for 17 months. He hasn't been charged with anything; he's just stuck waiting to be told what to do because the Home Office can't send him back to Mogadishu. He helped so much with our research and finding out what it was like being in a detention centre etc.… So I wanted to dedicate it to him.
Why should people come and see Routes?
It's a play that looks at the world we're living in today. It's a chance to watch a short, really high energy piece of theatre that's really well acted. I think it definitely opened up my eyes up to something that I wasn't too savvy on and so I hope it could do the same for people who come and see it.
Info: Routes was at the Royal Court Theatre from 20 September to 12 October 2013
Related links