E.R Braithwaite – interview
To Sir, With Love
Published:

Monday, October 7, 2013 1:17 PM

| Interview by

Gillian Fisher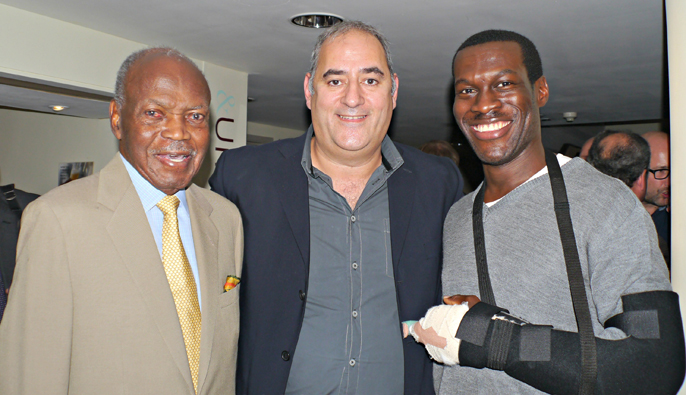 Born in Guyana in 1912, author, pilot, academic and social worker Edward Ricardo Braithwaite has achieved phenomenal things in his 101 years. As a Cambridge graduate he has lectured at esteemed universities in New York and Washington and is a permanent representative for Guyana to the United Nations. His personal experience of teaching underprivileged students was the motivation for his best-known novel To Sir, With Love. It also inspired Braithwaite to turn to social work; improving the lives of London children by finding them supportive foster homes. Having flown across the Atlantic to attend the world premiere of To Sir With Love I am curious to know how this incredible individual responded to seeing his own life played out on stage six decades after he lived through it.
Did you feel that the stage production of your novel was representative of your own experience as a teacher in 1948?
Yes. Ayub Khan's adaptation captured the spirit of my book and Ansu Kabia is excellent in the role of Ricky Braithwaite.
What was the biggest obstacle that you faced in Britain after the end of the war?
Racism in British society at large.
Throughout your lifetime, what do you feel has been the biggest social change that you have encountered?
The large number of black people migrating to England and forcing some gradual changes in English attitudes.
With regards to vulnerable children and education what do you think still needs to be worked on?
One needs to improve the delicate role of parents in the education of their children.