Arinze Kene, Estate Walls
Published:

Thursday, September 30, 2010 18:2

| Interview by

Sophia A Jackson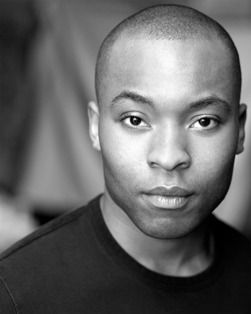 If ever there was a man who needed to be in two places at the same time, it's Arinze Kene. He has his time management skills locked down because amidst staging his new play Estate Walls and setting up the Inner City Theatre Company, he has also been shooting EastEnders since July.

From October we'll be able to see him back on our screens both on Albert Square and also as part of Casualty's celebration of 25 years. Look out for him in what he describes as a 'juicy episode'.

So he's clearly doing a grand job of balancing his acting and writing passions. For now, we're all about theatre and Afridiziak Theatre News founder Sophia A Jackson spent a precious hour in the company of this deep, passionate and highly opinionated creative.
Congratulations on your new play Estate Walls which is a part of Omo London, Oval House Theatre's Nigeria in British playwrighting festival. What inspired you to write it?
One of the things that inspired me to write it was because I live in Hackney and behind my road is an estate where my room looks out on to. So I have the pleasure of living on a road but also the feeling of being on an estate. I spent so many summers just going onto the estate with my friends. We'd talk about girls, money, the future and religion – things like that. It was so beautiful the fact that we could just chill from 12 in the afternoon until 12 midnight. When I started acting I wanted to tell stories as I felt there was a hole or generational gap. I think British theatre documents Britain and I felt as though they weren't documenting this part and I wanted to tell the story of how we, we being inner city, have complex relationships. And that we love each other and it's not all hate, hate, hate. I also wanted to tell the story of why the hate is there and how it develops.

The whole first scene of this play just shows how much love these guys have for each other. It gets beautiful at points and it gets nasty at parts but most of the time is spent loving each other. But they are coming from such hardships that they can't say 'I love you'. A lot of young people like myself don't feel as though they can do certain things but we're part of the pro-am generation. We're professional amateurs. I wanted to do this for me and other writers so there can be a blueprint after me.
Nigeria celebrates its 50th anniversary of independence on October 1. What does that mean to you?
It means a lot. I've never celebrated Nigeria's independence before and my parents don't celebrate it but I'm very Nigerian. I live here but when people ask me where I'm from I'm Nigerian – I'm not British. I came to the UK when I was 4-years-old but I know where I'm coming from. On some levels, if I'm totally honest, I feel as if London, England isn't for me. England feels a bit like a raft, a boat in the sense that it gets you from one place to another in terms of business or education. It doesn't seem like land to me but certain countries I go to seem like land.
How long did it take you to write Estate Walls?
Initially it took four months at the Royal Court and then we had various workshops at Theatre Royal Stratford East and the Young Vic but all in all about three years. Other theatres have been interested but it's taken so long but this play is topical and needed to be staged. I've always had this idea of starting a theatre company – Inner City produced Estate Walls.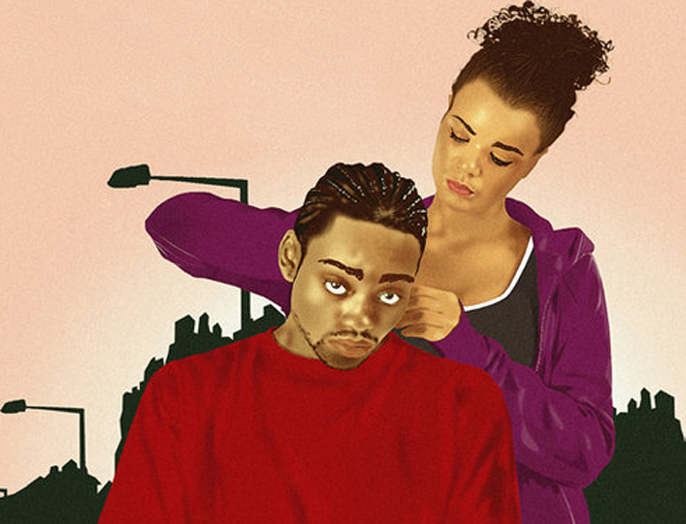 How did the collaboration with Che Walker come about?
I worked with him on Been So Long. Che discovered me at Femi Tay Oguns' Identity Drama School. Femi's is an amazing, actor, director, writer, entrepreneur who is doing a lot in the game and responsible for launching the careers of loads of young black actors including myself and Daniel Greene who plays the lead part in Estate Walls so a big shout out to Femi. Che's a tutor there and discovered me and asked me to do a reading for him for Been So Long. I remember reading it and thinking this is hilarious. I did the reading and then a year later the Young Vic were interested. I was in France at the time. Whilst I was in France I sent Che Estate Walls and he liked it and wanted to direct it. So every time I came back from France I made sure I met up with Che and we'd talk about it. We had a reading and have been developing it since 2008.
How are you managing to balance your writing and acting passions?
For me I'm more efficient when I do them together because as an actor you don't have work all the time so you spend most of the year looking for work and there's not that much work out there. When I am working I don't have to look for work as I choose to work on my own projects. So if I'm in rehearsals I go home and do an hour of just banging out writing and working on my script. Also with directing you see the play very differently and it makes you a better judge and a better critic of what the actors like doing. This really matters when you're writing a play as it helps you to write a play that actors would like to perform. You become more perceptive as a director if you've done acting. I know a lot of directors who have done acting courses.
Someone once said to me there's a lot of ego involved in acting. Would you agree?
It's a very strange world that's why as a director; one must be good with words. You have to be a master of communicating so you know how to speak to people.
Where did you train to be an actor?
I went to Identity Drama School. I would go there every week on and off for about a year and a half but at first I wasn't mad serious. Well I was serious but I wasn't sure about whether or not I would make it. I guess you could say I trained on the job as well. I was there for a few months and then we did Torn and then I was there another few months and then I did Daddy Cool. It's really important to train in between jobs. I would say I've had a rare career.
Where did the desire to be an actor come from?
I loved acting from a young age but I'm from Nigeria and my parents are very old school so subconsciously I was making decisions for them. They didn't tell me to drop drama but I did it to make them happy. So I went down the academia route and just before I went to university I thought let me give myself a chance at acting and within the first few months I was doing Torn and I haven't stopped working since. That's why I have to reiterate that we are the pro-am generation, we learn from YouTube, from Facebook, from Bebo and MySpace. You really have to embrace these things and move with the times. There's a rawness to me that I wouldn't give up for the world. The best actors I have worked with have never been afraid of looking silly. You can't be afraid of looking stupid.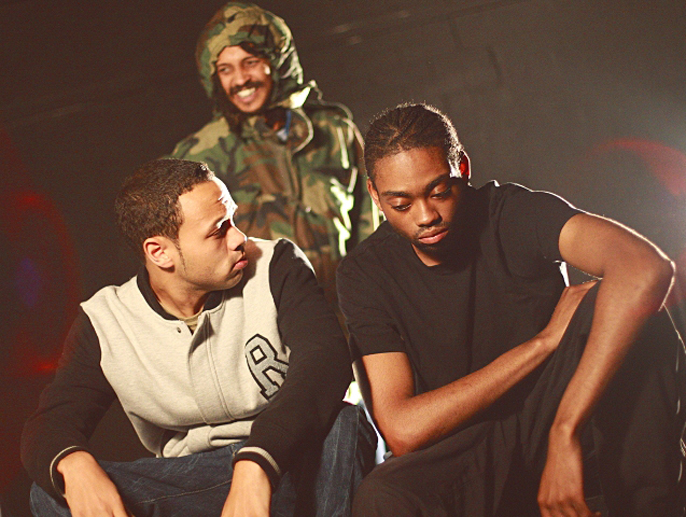 How will Estate Walls attract more diverse audiences into the theatre?
One, the people who are involved in it like myself, being someone who knows a lot of black people in the industry and telling them that this is one not to be missed. Two, it's a play about black people and celebrating urban youth and young black people. One of the main reasons I started Inner City Theatre is because I want to re-engage black audiences with theatre by putting on quality plays.
---
Related Links
Review of Estate Walls
Estate Walls is at the Oval House theatre until October 9, 2010
Inner City Theatre company
Afridiziak Theatre News interview with Arinze Kene, 2009
Afridiziak Theatre News interview with Femi Tay Oguns

Estate Walls - trailer