Angélique Kidjo – interview
Spirit Rising: My Life, My Music
Published:

Friday, November 28, 2014 12:03 PM

| Interview by

Cecillia Makonyola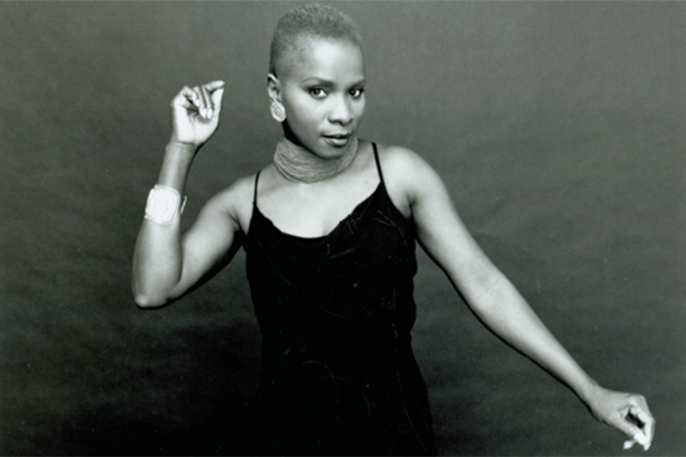 Angélique Kidjoe is surprisingly small; her presence is anything but. We're scheduled to meet at the London launch of her 2014 memoir Spirit Rising: My Life, My Music. The room is abuzz with showbiz types networking and nibbling on the high-end canapés when a tiny dazzlingly dressed figure dances into the room. The air suddenly stills; Ms Kidjoe has arrived. Spirit Rising was written for her father, to whom it is dedicated. He had a wonderful voice, and one of Kidjoe's few regrets in life is not recording a duet with him before he passed away. The memoir is filled with personal insights and reflections like this one, a rich and sweeping origin tale that charts the youthful aspirations, political choices, and familial bonds that have come to define her. Here she talks to Afridiziak about the power of storytelling and the need to own one's narrative.
You worked closely with Rachel Wenrick on Spirit Rising. How important was it to you that the story was told in your own words?
It's my story and I am telling it, I wouldn't let anyone tell it but me. It is important for the story to get told in my words because if you don't tell it someone will tell it for you. They might not have all the dots connected, and may sensationalise it. I'd rather do this than wait for someone else to come out and do it and start telling lies, it becomes very complicated to defend yourself when somebody has already put the lies out there. And black narratives, African narratives have always been told by the white man. The way they think we should portray ourselves, and the way the news is spread about Africa is always in one way.
It's true, African stories are constantly co-opted, how do you feel about the way the West portrays Africa and Africans?
None of those CEOS or billionaires in Africa will go on primetime television and tell this is how much money we've made from Africa. Even if they come and say it people wouldn't believe it because they are convinced Africa is such a poor, dirty, dark place that nothing good can come from it. My trip to France in 1983 was eye-opening for me; it took a year of verbal abuse and people calling me all kinds of names, saying 'we don't want to have to use an encyclopaedia to understand you when you speak French.' It's your language, if you don't speak it well it's your problem. You realise, never in the scenario of Western countries can an African person be smart enough to discuss every kind of subject, to be articulate. They don't have the room for you, not on the TV, not on the radio, so as soon as you come in 'oh this is odd, you can't be here, because you're spoiling our business of bashing you guys.' So my career has paid the price of my honesty and openness, but at least I can go to bed and sleep quietly and peacefully and no one can ever say I got where I am because I slept with someone or they gave this to you. The opportunities I got, I worked for them, I got those opportunities because I can handle them.
In your music and in Spirit Rising, you paint a more nuanced portrait of your life and family in Benin than these dominant narratives. What inspired that approach?
The women I meet in the village cannot tell their own stories and they ask me to tell it for them. They are not the upper-class women, they are the not the intelligentsia. They might have never been to school, BUT they are not stupid, they are smart as oh my God! They ask me, 'tell the white people not to put our misery on TV unless they'll do the same for their own women. Are we only the ones that lost a child at birth? Are we only the ones that suffer so much? No western woman has ever had any problems? So why are we always victimised in their media?' They are not my words. They are real when they say that, they're not in politics, and they are just so tired of seeing it. So I'm like okay, I will tell your story. I mean most of the women have horrible backgrounds; they have domestic violence they don't complain about it, they deal with it. So if they cant tell their stories, I can try to tell it.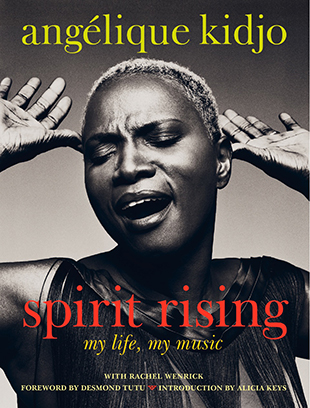 You tell your story and theirs in a very African way: weaving music, cooking and storytelling as one. Was that a conscious decision?
Music has been a part of my life since I was born. My father said I started singing before I started making phrases. I was surrounded by music all the time. My mum would sing all the time, my auntie would sing when I was in my mum's belly. I've been immersed in music… Music, storytelling, dancing are all one thing. Storytelling is the first way of knowing we had as human beings because before writing comes in, we have to tell our story to somebody and its very rare that you have storytelling without music together. Because at one point the message can be overwhelming, how do you uplift it again but keep the focus on the story – music. For me without music I would go crazy because there is too much suffering in the world.
You're a UNICEF Goodwill Ambassador and known as much for your activism as your music, what causes or suffering and you most passionate about?
You witness, when you're working for UNICEF as an ambassador or when you're travelling, injustices everywhere, even at the airport. Someone has an African passport and they treat him like a criminal, even with a visa they take you here, they take you there. Even when you're doing everything by the book, you've got a visa, you come in and you're still not welcome. And when you die on the sea [trying to flee] you're still not welcome, and it just doesn't matter how you do it. African leaders and not doing anything, they're not vocal about it, they're not saying 'enough of this nonsense,' they are not creating countries that the youth can stay and work in. There's no jobs. Every business is always the same people taking the business and making the money there.
What drives your activism and engagement with these issues?
I have no time for crying or complaining; I don't complain I don't want to period. I do my activism because I have to do it, I don't need to do it for the awards… When you sit down and you get verbal abuse, and you see how this society is set up. Or you get mad all the time, you feel miserable and beaten. You take a step back, you think, 'what do I wanna do?' What made you happy, what made you able to stand back in the mirror and not be ashamed of what I see? That's all it is. You stand for something or fall for everything.
Info: Spirit Rising: My Life, My Music by Angélique Kidjo is out now.