Juliet Gilkes Romero – interview
Alfred Fagon Award 2013
Published:

Wednesday, November 27, 2013 1:16 PM

| Interview by

Gillian Fisher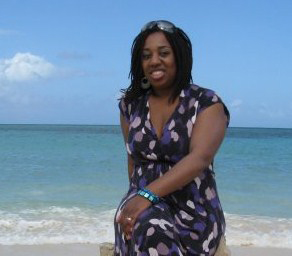 Alfred Fagon Award nominee Juliet Gilkes Romero, shortlisted for her play Razing Cane, talks to Afridiziak Theatre News.
Why did you write Razing Cane?
I'm interested in themes of rebellion and revolution and I wanted to write specifically about the Afro-Cuban experience. I deliberately chose a time that people don't know about; the revolution of 1933 which enabled an oblique approach unencumbered by the iconic shadow of Fidel Castro. It's also inspired by the true story of the fact that after the First World War, West Indian troops who were considered troublesome or undesirable were exiled to Cuba so they couldn't cement descent and rebellion in the rest of the empire. These men were military trained and they too found themselves caught up in this civil war. So my lead character is the daughter of one of these men who has had enough of conflict and he's trying to escape his past and she's trying to find her future.
Having spent a great deal of time in Cuba as a journalist, what do you think the position of the West Indian diaspora is on the island?
It's incredibly integrated but unique. At one point I was looking for Cuban family; my great grandmother went to Cuba to work on a ranch in Paraguay and I had her birth certificate. It was the West Indian Association in Havana who helped me and what I found is that West Indians who have settled in Cuba have formed incredible communities and societies; have become teachers and doctors. They are recognised as a grouping who exist and live well in Cuba and have adapted to a Latin lifestyle whilst retaining a lot of traditions, whether oral traditions or religious traditions from the English Caribbean. You'd find things like cricket teams! I was there at a time when the Soviet Union had collapsed as a block so Cuba was very isolated. The food ration was introduced and people were encouraged to grow their own food and all sorts of things were happening that weren't reported in the western media. But I was blown away by how these people galvanised to support themselves and their communities.
Can you think of any writers who have influenced your work?
I know she's not a playwright, but Toni Morrison. She shines painful and bright lights on the stories of our people which need to be told. She does them beautifully but shines this incredible light which makes our eyes water and draws us into those stories. I love August Wilson's work; he set about chronicling the stories of African Americans in an incredible way. Because I've travelled as a journalist, in Latin America it's the stories of Afro-Latin communities that really surprise me. People don't know about our stories and histories in those areas, like the West Indian people who worked on the Panama Canal and the many who died there. I think it's important we tell our own stories because nobody else will.
What do you feel a play can achieve that other forms of storytelling or writing can't?
I think that theatre is immediate. But like journalism it's about the telling of the human experience. People go into a theatre and are hopefully drawn into if not dropped into a world that they would not have imagined before. With TV you can walk away from it, there's no pause button in theatre; you sit there and you absorb an experience. I think it's also about the communion of it; audiences tend to respond almost as one. They may have different responses to the story as it's told but there's something special about the sharing of that journey. I think there's something so profound about our need for experiencing a story right there in front of us.
What does being shortlisted for the 2013 Alfred Fagon Award mean to you?
It means a lot; it's a wonderful honour. This award is so very important because it gives us a voice and a platform where we might not always receive one. Also I learn about Alfred Fagon and his accomplishments as a playwright and as a screenwriter at a time when it was a struggle to get heard and get seen. I have so much respect for his craft and he really blazed a trail for us. It is still difficult but his example is an inspiration and it's so important that black writers, black directors, black actors keep going and be inspired and supported by those like Alfred Fagon that went before us.
Info: The Alfred Fagon Award 2013 takes place on Friday, November 29 at the Tricycle Theatre. There are limited tickets available to the general public. Book tickets
Related links
See nominees for 2013 Alfred Fagon Award
Alfred Fagon Award 2013 shortlist
Alfred Fagon Award - official website
Alfred Fagon Award - Twitter
Alfred Fagon Award 2013 competition
Levi David Addai wins 2011 Alfred Fagon Award
Oladipo Ogboluaje wins 2009 Alfred Fagon Award
Paula B Stanic wins 2008 Alfred Fagon Award