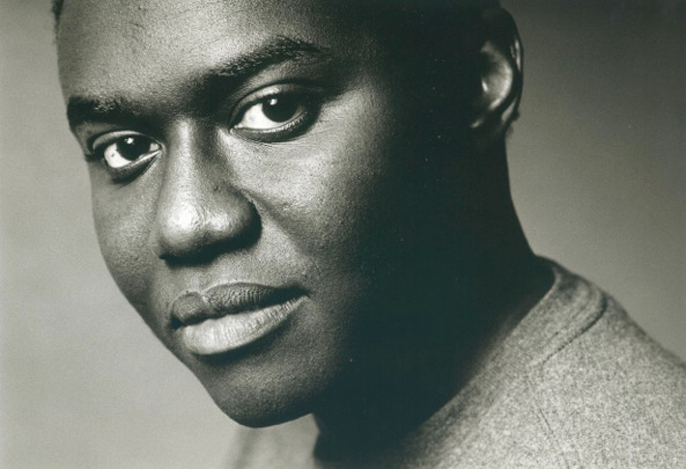 Babou Ceesay has never been a man to take the easy route, but regardless seems to arrive securely at his destination. After swapping a high-powered city job for life as an impoverished drama student he managed to land a starring role in feature film Severance straight after graduating. His decision to then take a break from acting and return to his homeland of Gambia doesn't seem so surprising considering Ceesay's apparent tendency to defy expectations. With this in mind his upcoming role in David Watson's new play The Serpent's Tooth seems highly fitting. Billed as 'A response to King Lear' this contemporary work is certainly not a production for an actor lacking in self-belief.
The play is described as a response to King Lear. What does that entail?
Well according to Lear at the end of it everybody says Edmund the bastard is dead, but in this retelling he hasn't died, he's survived and has been locked up in a jail. A character called Abina, which is an Israeli name meaning 'Father' comes to judge Edmund for his crimes. The whole premise is that Abina wants the case to be done properly, so Edmund isn't just butchered he's fairly prosecuted.
How would you describe your character Abina?
He's very… ummm… uptight! (Laughs) how can I describe him? He's almost religious in his belief of doing things the proper way, but religion is not his thing. I don't want to give a description that completely gives the wrong end of the stick. On the one hand he's very proper but actually also quite aggressive and wants to smash everybody's head in. In the prison he's up against this other character the Warden, who is quite an enigma.
I think Shakespeare would be happy with the Serpent's Tooth. He might have some issues with the whole authorship of it, but from my knowledge of Shakespeare, my feeling is that they were very creative.
As this production is extending the tale of King Lear, do you feel that Shakespeare's original play was unfinished?
I think that some things come up in Lear, for instance around his daughters; where he challenges them to say who loves him most. He's very insecure and sort of animalistic. In the original play women are seen as carriers of evil, they're shown as being conniving which is something we wanted to explore. It's not about men and women so much as a masculine and feminine view of life. A lot of people say that if more women were in charge in higher places outlooks might be more compassionate rather than aggressive. That's not so much to do with gender as the prevailing way of thinking. So in our play we have several different approaches being examined because we have Abina being a bit of a stuffed shirt and the Warden being a totally different anarchic kind of man saying 'Well, why don't we just smash his head in?' Alongside this we have different feminine approaches because all the guards in the piece are women.
Why was that decision taken?
Well, they represent the other; an alternative view of the world. What they witness, take part in and how they assess what is happening around them is also a critical part of the play.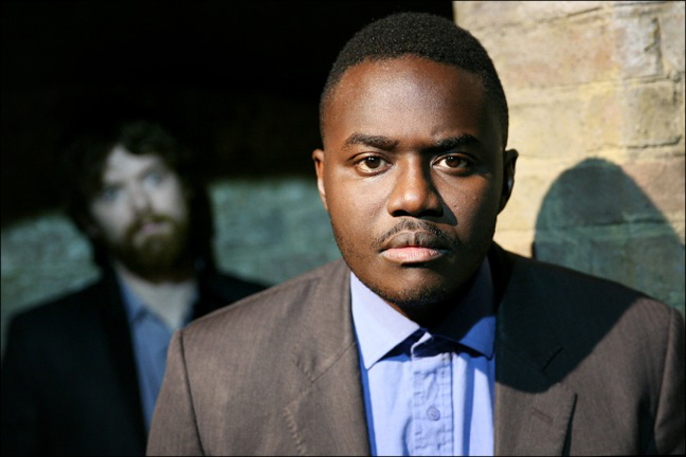 What is meant by the play being site specific?
Well the location, which is the basement of the Shoreditch Town Hall, is really the seventh character in the play. The play was written around that space and in consideration of what that space could represent. This place has something special about it; apparently they used to do some of the trials for Jack the Ripper down here and there's a corridor they think he used to stand in to listen to the proceedings. All of that is seeped into the walls and it's an incredible atmosphere; completely timeless and very spooky.
How have you found your first experience of working with Talawa?
It's great. I've known about Talawa as a theatre company for ages, I've always loved their work and what they've been doing. I think the sense you get with Michael is not that he's trying to redefine it but that he's moving it into a more prominent position, so things like this relationship with the Almeida Theatre is very positive.
Do you feel there's anything Talawa represents that other black theatre companies don't?
Well in very crass terms, they're mainstream. To a very large extent they're a theatre company that people know about. Secondly, considering other theatre companies, Talawa are really trying to hone in on issues that are relevant. For example this show doesn't bring up anything that is about race and it's a mixed cast.
You worked in finance for a few years before becoming an actor. What inspired you to make such a drastic move?
Yes I did, I was working in the city as an auditor, and then in my mid 20s I quit and moved to this industry. Really it started when I was 16ish; I'd been inspired by a tutor, in fact he was a biology teacher but he also directed our plays. So I went on to study microbiology as well as being interested in acting. I think you want to go on the straight and narrow and think 'Well, that's ridiculous, I'll just work' but at one point it was just overwhelming. I felt this great need to do it, I just had to do it, so I just went and did it.
Did your family try to dissuade you from joining such an unreliable industry?
I expected them to, but they didn't surprisingly! I called them up and my dad just said 'Ok then.'
He said 'Are you gonna lose your job?' I said 'Yep.' He said 'Are you gonna lose your house?' I said 'Yep.' and he went, 'Well, good, luck' and that was it really and I went for it. I'd say it's going as good as one would hope.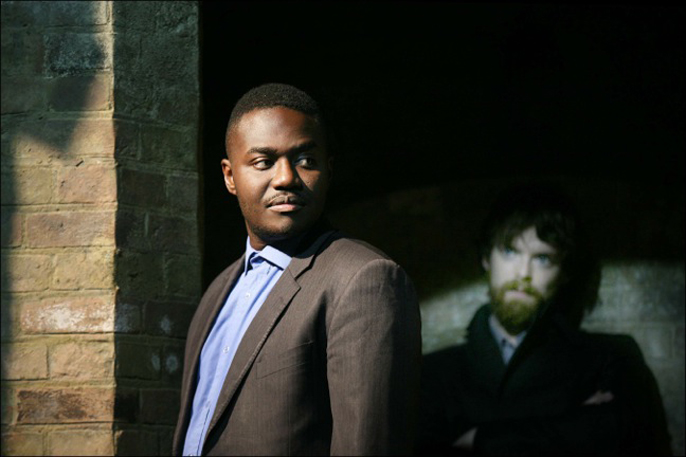 Was it difficult to settle into life as an actor after working a steady nine-five job?
No, not really. I was very lucky in my first year; I got a very good job with Max Stafford Clarke, who's an amazing director and I worked with him on a production of Macbeth. From that I got a part in a film called Severance because Gail Stevens (casting director) came to see it and cast me, so I had a very good start. I was flying around and working and thinking 'Ok, I guess this isn't so bad!' I was happy at the lack of a nine to five but then not long after that things changed somewhat, they slowed down a bit. Also I wanted to go home to Gambia 'cos I missed my family. I graduated in 2004, worked until 2006 then went home for a bit in 2007. While I was there I was working with my dad helping him set up a business. It was rewarding, really rewarding. I mean I love the industry, don't get me wrong, it's fantastic and I'm enjoying it and I'm working so I'm lucky, knock on wood, but there's a lot more to life I think.
When did you move to England?
1997. I came over to study, it was transit actually; I only spent three weeks here then I went to the States but I didn't like it there so I came back. England is my home now; I think the Olympics was the final straw. When I got over weeping during the opening ceremony I thought 'Ok, this is patriotism' I was deeply moved then. I supported Team GB right to the very end even though there were Gambian 100 metre runners. That was the moment right there!
You've mainly done classical theatre including a lot of Shakespeare. Would you describe yourself as a classical actor?
When I went to drama school it was the last thing on my mind, I even found the language a bit tricky (Laughs). I didn't exactly read a lot of Shakespeare growing up, but at drama school I was cast as Sir Toby Belch in Twelfth Night and I enjoyed the role so much. Looking at the history of the language I feel like at this moment in time in Gambia some of the ways we construct jokes and some of the ways we see the world are similar to the world that Shakespeare lived in. In a way we're stuck a few hundred years back; not in terms of development and technology, that's not the point. There are certain things that have happened in this society which mean that some events in Shakespeare's plays are seen as ridiculous but don't seem ridiculous in Gambia. So I took that approach to it and if you do one thing then people are going to want you to do more like it. I've thoroughly enjoyed it, I also got to play Helena in Midsummer Night's Dream which was a wonderful opportunity; it's still my favourite role to date.
How do you think Shakespeare would respond to this play?
I think he'd be happy. He might have some issues with the whole authorship of it, but from my knowledge of Shakespeare plays my feeling is they were willing to go 'Ok let's change this, ok, let's try this, ok, this would be funny.' You imagine the people making Blackadder in a similar position; they sit together and they joke and it's just a bunch of intelligent people experimenting with things. So we've come along and we've tried to mould it into something. It's the spirit of creating that I think he would be absolutely happy about.
Info: The Serpent's Tooth is at Shoreditch Town Hall, 380 Old Street, London EC1V 9LT until November 17, 2012