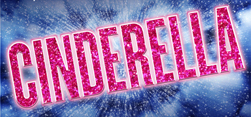 Ahead of rehearsals for Cinderella at Theatre Royal Stratford East, we caught up with Ayesha Antoine.

As part of the Open Stage initiative, Theatre Royal Stratford East asked visitors to choose their favourite pantomime and they chose Cinderella. Ayesha Antoine is the leading lady and fills us in on why she loves all things pantomime and why Theatre Royal Stratford East has been a family favourite for many, many years.
What attracted you to playing Cinderella?
Lots of things really but I've been going to panto at Theatre Royal Stratford East since I was about six or seven. It was a family thing where about 20 of us would go every year on 2 January. It's a family tradition. It's good fun and the kids love it. I couldn't think of a reason not to - who doesn't want to be Cinders? I haven't worked with the director before, Kerry Michael either but it really was an easy decision.
Cinderella won the people's choice awards – why do you think it's so popular?
It's the archetypical fairy tale story, the under dog is unfairly punished and treated badly but she's a good person and in the end she gets her prince and they live happily ever after. No matter how old you are it's a universal story – you work hard to achieve happiness.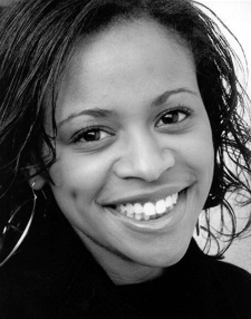 Has this philosophy worked for you?
Yes, I'd like to think so. It's how mum raised us; she said we shouldn't aim low. I've got over 15 years in the business and although I never wanted worldwide fame – I wanted to have a career and I'm still working and getting good jobs, so that philosophy is holding through so far. I work hard and I am privileged to do what I love for living.
How did you research for your part?
My generation were brought up on Disney but as part of my research I've seen about seven versions of Cinderella. I saw one with Brandy as Cinderella and Whoopi Goldberg as the godmother.
What's your favourite panto?
Aladdin at Theatre Royal Stratford East and I loved Jack and the Beanstalk when they did it about eight or nine years ago. I've always loved Theatre Royal Stratford East, it's just a fact.
You've been acting for many years now. Has fame changed you?
[Laughs]. No, I don't get recognised that much, I come off stage and people don't know it me, I think that's a good thing about being able to transform. The only thing that may change people is if they get famous over night, but it's not about fame it's about a career.
Why was it important to you to excel academically too with regards to your degree in psychology and English?
Because I was and am a real geek and love learning and from a young age I loved school and I wanted to get a degree. My mum could not insist enough on how important education is, no matter what you want to do. I wanted to do something other than drama, Jo Melville, my godmother, she reined me that acting is fickle and it's such an emotional and draining job you might want to do something else so my education is a safety net also. I'm fascinated by psychology, and if I didn't act I would be a psychotherapist.
How did you feel when you landed your first major role?
The biggest one was Grange Hill – that was huge, at the time. It was legendary to be in something like that at that age. I remember me and my mum jumping up and down on the sofa, we were really excited. Doctor Who was another big thing, again because it's so well known and such an iconic series. Then I went to New York, to star in the play, My Wonderful Day. I loved it, to do something you love and have people rave about - it that's extra special. Those three were the biggest but every time I get a job it's like oh my God, because you can go for 50 auditions and get one job, so you have to relish the one job you do get.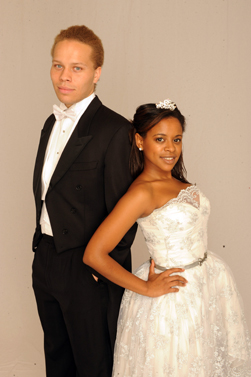 What resilience and coping mechanisms have you developed throughout your career because it seems acting and rejections go hand in hand?
I would say I'm lucky. I have an amazing support network in my family and partner, they come and see everything I do, when I get to share the job with family and friends that makes everything easier to deal with, too. I have so much respect for people who do this job and their family don't support them. I've got15 years in the business but it's just a job, it's not he end of the world if you don't get something. What's for you will come for you, work as hard as you can, and rinse every single minute of it.
KNOWLEDGE IS POWER:
What advice would you give to someone who wants to go into the acting field?
Read. Read, read, and do. As I didn't go to drama school, I think in this industry your individual path is so unique, the most you can do to start that path is to join a drama school or drama classes in school. I know lots of people, especially men, who get into acting at 35 or even 45. Feel the fear and do it anyway and keep your options open and be available for anything.
Why should people come and see Cinderella?
Because Theatre Royal Stratford East is THE place for Christmas panto, it's for everybody, for all backgrounds - everyone is represented in the play and it's the most welcoming theatre. That's what I love about it and the panto's are always brilliant. It will be a magical night. Also, there's always a twist at Theatre Royal Stratford East, so it won't be your bog standard panto.
---
Info: Cinderella is at Theatre Royal Stratford East from December 3 to January 21, 2012 | www.stratfordeast.com