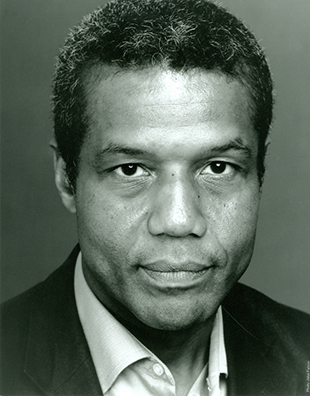 With a career that spans over 30 years, Hugh Quarshie is one of our most esteemed British actors. Born in Ghana, Quarshie has acted in countless stage plays and cemented himself in the Wookieepedia chronicles with his role in the Phantom Menace. Quarshie is perhaps best known for playing benevolent surgeon Dr Ric Griffin in Holby City. This role has made Quarshie a weekly fixture in our lounges for the past 14 years. When asked about his BBC longevity, Quarshie admits that he never foresaw such a long running television role.
"It's a surprise and something I'm very happy to be a part of. Though I resist the word soap. We occasionally dunk our heads in soapy water, but it does aspire to serious drama. Holby City and Casualty have the highest percentage of BAME actors, to use that terrible term. And of course millions of people watch it, so by definition it is part of the national cultural diet. I do think we have some bearing on the standard of British script writing."
Quarshie is a seasoned member of the RSC and his previous productions with the company include Macbeth, Titus Andronicus and Julius Caesar. Currently the actor is preparing to play the title role in Iqbal Khan's production of Othello. It's rather a surprise to learn that Quarshie has spent years avoiding this lionized role. Until now.
I've resisted doing Othello for many years, precisely because I was unsure if it would reinforce mocking, racial stereotypes. But as Greg Dorian the artistic director of the RSC put it, I was the right age to play Othello and if I didn't play it now I probably never would.


"I've resisted doing the play for many years, precisely because I was unsure if it would reinforce mocking, racial stereotypes. But as Greg Dorian the artistic director of the RSC put it, I was the right age to play Othello and if I didn't play it now I probably never would."
Having previously directed on Holby City, Quarshie was given the option to direct the play, but eventually decided to take on his nemesis role.
"I decided to see if my own theories about it were supported by the text. My theory has always been that the character transforms from a very magnanimous man in the first half to a murderous maniac in the second. It takes places in a single scene called the 'Temptation Scene,' Act 3 Scene iii. It goes from Othello saying 'Perdition catch my soul, But I do love thee! And when I love thee not, Chaos is come again' to saying a few hundred lines later, "Now do I see 'tis true. Look here, Iago;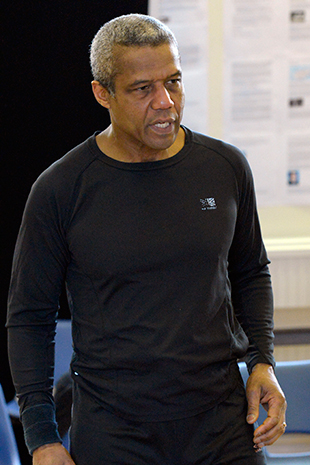 All my fond love thus do I blow to heaven. 'Tis gone.' You wonder if Shakespeare was relying on the convention of the Moor in Elizabethan theatre to make that sudden transition more believable. Our production tries and exclude that as a possibility."
The Cambridge graduate is a wealth of knowledge on the subject of representation in classical texts. I find myself deeply aware of my theatrological shortcomings as he elaborates;
"I've read a few plays from the period. In Shakespeare's plays there's the Prince of Morocco in the Merchant of Venice. Cleopatra, 'That am with Phoebus'amorous pinches black' for example. Then arguably Caliban in The Tempest as his mother is from Algiers. But in other plays of the period; Battle of Alcazar or Lust's Dominion, the Moor doesn't come off the Elizabethan stage very well. Where there's a Moor there's no morality. Don't forget that Shakespeare's didn't invent the story; he elaborated it from a short story called Un Capitano Moro by Italian author, Cinthio. In the story, Iago and Othello bludgeon Desdemona to death and then bring the ceiling down upon her to make it look like an accident. In Shakespeare's play Othello admits to having killed Desdemona with his own hands. The literary and stage convention is one of menace and a lack of conscience."
Quarshie reveals that this production may be at odds with traditional interpretations in a number of ways. The most obvious factor being Zimbabwean actor Lucian Msamati playing Iago. Whilst there have been race reversed versions of the play, such as Sir Patrick Stewart's 1997 adaptation, a black Iago is a theatre first. I am curious what effect Quarshie believes a black villain will have upon the play's dynamic.
"There are people who think this is political correctness gone mad, but I think that is the risk that we have to run in our determination to avoid suggesting that Othello behaves as he does because he's black. Now we have two black men behaving badly. (Laughs.) I think a lot of people do think the play has an element of race hatred, but if people do think that then the race element isn't lessened by having one black man hate another. This happens; the Yoruba and Ebo, Ghanaians and Nigerians and so on. Increasingly, I think people are expressing that being black or being British is not a sole identifier of their personal identity. People today increasingly question their sense of allegiance and identity. All these young guys volunteering in droves to fight for or against IS for example. They decide being British doesn't define them; their sole identifier is something else. So the usual juxtaposition of a white man versus a black man is I think unnecessary in our interpretation of the text."
Quarshie has always been private about his personal life, but he is incredibly forthcoming about his experience on BBC series Who Do You Think You Are? In 2010 the actor traced his ancestral tree back to the Netherlands where he met a string of formerly unknown relatives.
"There's always been ethnic complexity in my family. My mother was very light skinned and we always knew there was some English and Dutch blood, but I never knew what the origin of the story was. I was delighted to find out about my great granddad and that the love of his life had been a Ghanaian woman. They actually had three pairs of twins. He was invalided back to Holland and I thought that was the end of the story. 'These white men, they come over here and take our women!' (Laughs.) He did marry a Dutch woman, but that was an unhappy marriage and he did try to get back to his first love, but he never did. Nevertheless, he did make a secret will. Sadly I don't know if they ever received it."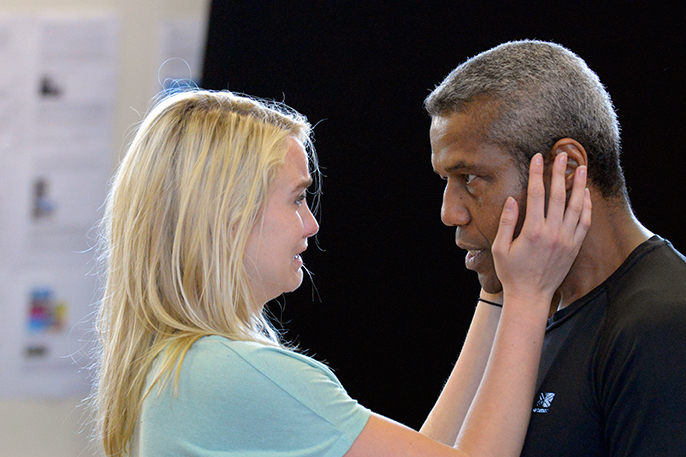 Quarshie has a very expansive view upon heritage and the nature of identity, citing Amin Maalouf as a favourite writer.
When reflecting upon his ancestral discoveries, he says: "It was an incredibly positive experience for me. I play a character called Ric Griffin in Holby City and I remember saying if only someone called Nick Griffin could have his history investigated. Because, I'd be delighted to learn that he has foreign or immigrant ancestry. I'm quite fond of quoting Professor Stephen Jones, who says 'It only makes sense to be racist if you're a garden slug.' Concepts of racial purity are just fiction. Rather than trying to be focused upon a single identity, it's so much better to just accept and embrace that our identity is complex and something we should celebrate."
By the end of our interview I feel a great deal more educated about Elizabethan dramaturgy. I have also made myself a mental reading list compiled of Quarshie's many literary references. I could quite happily listen to this actor recite classic text for hours, but sadly he needs to return to rehearsals. So I finish the interview by asking Quarshie why people should come and see this production of Othello.
"This production is a good deal bolder and takes the story further than in traditional versions. It is I hope a production that will resonate with audience members from all backgrounds. Mostly, I believe it is an adaptation of the play for the 21st century."
Info: Othello is at the Royal Shakespeare Company, Royal Shakespeare Theatre, Waterside, Stratford Upon Avon, Warwickshire CV37 6BB from 4 June to 28 August 2015 | Book tickets