Pamela Okoroafor, The Burial
Published:

Wednesday, May 1, 2013 2:59 PM

| Interview by

Gillian Fisher
Pamela Okoroafor's striking insightfulness is perhaps only equalled by her charmingly good manners. After greeting me with a friendly 'Good afternoon' the actress and writer expounds the issues raised in Bola Agbaje's new play The Burial with great objectivity. Having left Nigeria for Britain at 11-years-old this previous Fela! cast member describes her own experiences of clashing cultures and how there are always two ways of looking at any situation.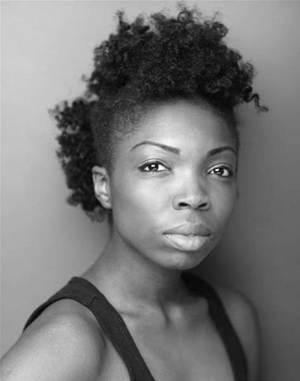 How would you describe The Burial?
It's a comedy. It's a very funny play. It's got some very interesting arguments based around religion, relationships, family, friendships and I think it's a play that many people can relate to regardless of who they are. Although it's a called The Burial I keep telling everyone it's not a gloomy play; it's hilarious even with all the serious content. It's a great night out. I think the best way to pass on a serious message is through laughter.
Is this the first time you've worked with Bola?
Yes it is. The last thing of hers I saw was Belong and I was amazed that the subjects she writes about are far beyond her age. Even though she's a Nigerian writer and these are Nigerian characters the subject matters that she writes about can relate to anybody and so you get all sorts of people coming to see her plays. Her work is not bound by where she's from so that's what makes her really good and she puts the message across in a comedic way which is really skilled.
Tell me about your character in The Burial.
My character Ngozi is the youngest wife. She's 26 and she's married to Funmi's father who is 79. At the beginning of rehearsals we explored 'Why did she marry this older man? What's in it for her? What's in it for him?' In the story one of the things we touch on is Ngozi and Funmi's friendship; Ngozi's mum was the house-girl so I was born into the home and been brought up as their child. In one of the scenes Funmi's argument is, 'Isn't this incest? She was brought up as my sister.' But in the other argument is that he's a Nigerian man and in Yoruba culture especially, some men are allowed to have several wives and age is not really an issue.
What do you think is actually in it for a 26-year-old to marry a 79-year-old?
For my character it's financial security, but if we're talking on broader terms it could be security in many other ways. For a Nigerian girl of today it can be money based because there aren't many jobs. You can come out of a university course that because of strikes and riots could have taken you up to ten years to finish and after that what are the job prospects for everybody? So you have girls nowadays who are trying to make their own way. They're not prostitutes or anything; it's survival. 'If he can look after me why not?' I guess that would be part of the mindset.
Besides marriage are there as many opportunities for women as there are for men in Nigeria?
Personally I would say there are fewer. I was reading an article saying that the ninth richest woman in the world Folorunsho Alakija is Nigerian. I was quite inspired by that but I would say there are fewer opportunities. In Nigeria once you've left school it's pretty much your parents trying to marry you off (Laughs.) They don't want to get the family name tainted so they try to support you by sending you in the right direction and for our parents the right direction is marriage. There are lots of Nigerian women who are doing well, but it's still a patriarchal society. But the thing with Nigerian women is that we don't see it as a limitation. I think it's what's been done and it's what we're used to. That's the big difference between a Nigerian woman in Nigeria and a Nigerian woman in London.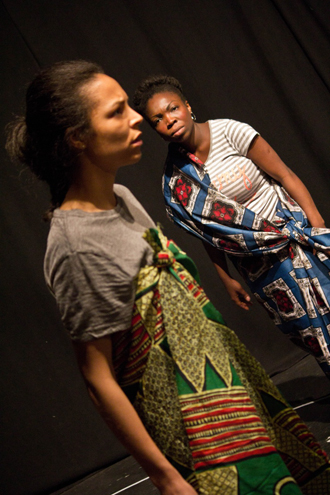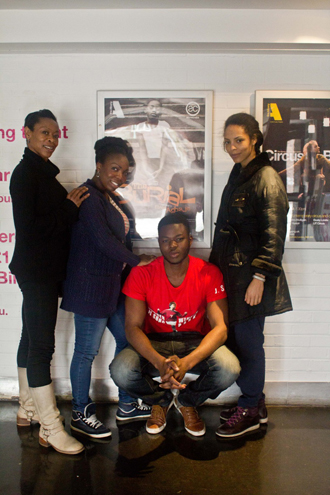 I was born in Nigeria then I came over here at 11, so I've experienced and grown up within both sides. My mindset has changed so much being here. Sometimes I think I've become too British, for example I was at London Bridge station and I saw this Nigerian man coming down the stairs and this girl ran up to him and she knelt down, both knees on the floor. I looked at her and I thought 'We're in London! What are you doing that for?!'(Laughs.) It did make me think 'Who is in the right and who's in the wrong? Is there a right or is there a wrong?'
What are the positive things about Nigeria?
It's a place to be invested in. Not just financially but in terms of skills. It's growing; it's changing; if you go to Lagos now there is so much happening since when I left. I think the acting industry and the film industry are growing and I'm really excited. One of my ambitions is to take theatre back there; take whatever skills I've learnt, take proper training back there, bring actors back here and just do lots of things where we cross over. I would really like to tap into the Nollywood industry; to enhance it in the way I think it should be enhanced. It's very fertile ground right now. There are still things happening that were happening before; the kidnaps, bribery, riots and corruption still go on and I think will for some time. But I also think people are taking a positive look and are fighting back and making the country a positive place.
Although it's a called The Burial I keep telling everyone it's not a gloomy play; it's hilarious even with all the serious content. It's a great night out. I think the best way to pass on a serious message is through laughter.
What made you get into acting?
I love to entertain, I especially love to make people laugh and send people away with laughter. My personal thing is I always try to bring something new to the stage. When I moved to George Green School my teachers Miss Williams and Miss Greigan really pushed me thinking I could be successful in the industry. It wasn't until I had to fill out my UCAS form that I told my parents I was really thinking of drama as a career. My mum was really pushing for it and my dad was like 'So long as it's not going to cost us anything.' (Laughs.) So it was very important to get a DADA; a dance and drama award, which I had to really fight for. Connecting with an audience and being a part of a play that people can go away and have a conversation about has always been my personal aim.
As well as acting you also write and direct. Do you have any plans in that area?
Well I'm going to be sending some scripts and ideas off soon. Also I've been working with Bola saying 'Let's do this and that' so hopefully things will take off in that sense. I am passionate about African plays; about creating them and making them work but I don't want to get stuck in one genre of acting or writing. I work with my company; Standout Theatre and the writing I do with them is for the education sector but now I'm trying to do other things outside of that.

The shows that I've written and produced with the company I've directed as well so it's been nice to see on either side of the fence. I've also got a drama team of young people I work with in my area and I produce lots of material with them. These are people who have never trained; they just have a passion and an interest in acting which is great. I love doing it because I learn from it as well. I'm at a very early stage of my career and there's so much more to be discovered.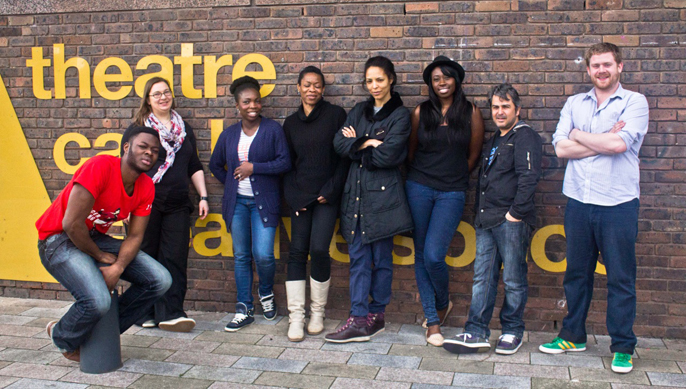 Related links
Watch the trailer for The Burial
Cast announced for The Burial
See the rehearsal pics from The Burial
Stone Crabs Theatre