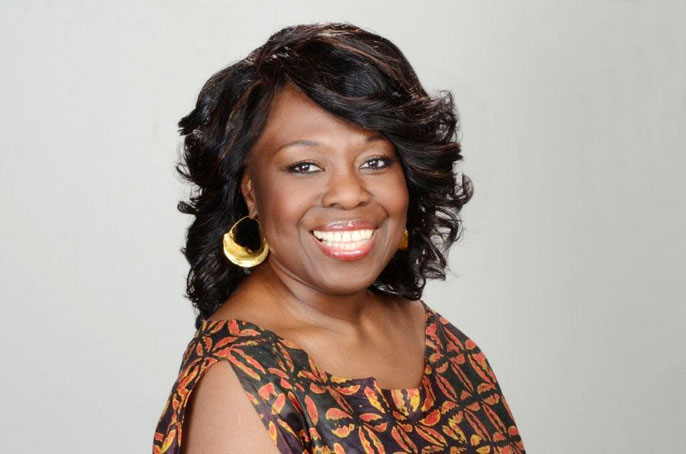 Leading actress Ellen Thomas talks about the soup of life with Afridiziak Theatre News
What is Egusi soup? It might seem like an odd or even random question. Well I found out its both an African dish and a new play set to open at the Soho Theatre starring the ever-talented actress Ellen Thomas. So we caught up with her to talk soup, career and why she never gets asked to play the sex bomb that is Ellen Thomas.
I'm not sure if I'm pronouncing it correctly, but what exactly is Egusi Soup?
You mean Egusi Soup? (Pronounced phonetically e-goose-si) soup. It is a popular West African dish; most of us from Nigeria, Sierra Leone to Liberia have versions of it and then compete with each other for the best Egusi Soup and jollof rice. It's usually made of vegetables such as spinach or callaloo. The Egusi itself is made from ground melon seeds, which forms the base.
Why is the play called Egusi Soup?
Because that was Mrs Aniya's husband's favourite dish, she likes to prepare it for him and I can't tell you anything more or it will give the game away.
Ok, without disclosing too much, can you tell us more about the play?
Oh gosh yes, yes, yes. This might be specific to most Africans and black people in general, but when you are travelling you take so much luggage, the play is about a family who are getting ready to go to Nigeria. It centres around what gets taken and what doesn't, so whilst packing you get to find out more about the relationships and the dynamics of this family.
So what attracted you to the part?
About two/three years ago, I met with Janice Okoh the writer of Egusi Soup whilst doing some readings from Nigerian writers at the Royal Court Theatre as part of their exchange and educational programme. At the end Janice told me she liked my work and would write a play for me. Two years later I get the script with a beautiful letter. I thought she was true to her word. It's so lovely and I do love the play.
Tell us about your character Mrs Aniya?
I never get asked to play the sex bomb that is Ellen Thomas


When I read it I thought I know this woman. So many of us know her, but you never seen them on television. I am so grateful to Janice for writing this play because we actually get to meet her. People like Mrs Aniya keep the British economy afloat. Their family is the centre of their life, they are hardworking, charming and loveable.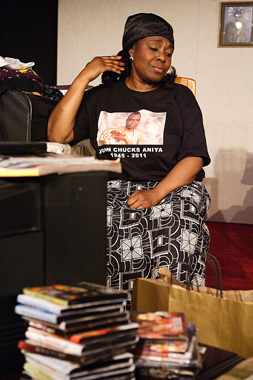 What will audiences get out of going to see this play?
They will get to see the other side of our life as African women in the UK. We always hear about gun and knife crime, but we never hear about people like ourselves. Audiences will feel they are important too. They might also question how they would deal with certain situations.
Do you ever put any of yourself into the characters you portray? Is Mrs Aniya you in anyway?
I am nowhere near as interesting as them. I love watching, I am going to look for Mrs Aniya in the street, to see how she is dressed, how she walks and any quirky things that I can bring to the character.
I often see you at other theatre performances and events supporting other black UK actors, is that important to you?
Oh very important, I like to support my fellow actors and young actors. I often get asked if I know of any up-coming actors for plays, so I attend many to see their work so I can recommend.
Have you ever tried your hand at writing or directing?
I have directed when I was with a theatre company called 'Afro Sax' many years ago. I haven't written as yet but I do have many big ideas.
You've appeared in an abundance of television programmes such as 'Lenny Henry Show' 'EastEnders', 'Teachers' and 'Coming of age'. What are you most recognised for?
It varies, it depends on what people are watching, and at the moment it's the character Grace Olubunmi in EastEnders. But interestingly I could be walking down the high street and be recognised for three different things. It's fantastic and a huge blessing.
Is theatre more nerve racking than TV?
No I love theatre and when an audience comes in whatever baggage they brought with them or whatever's going on in their lives they have to leave at the door and get involved in what is going on on-stage. You can't beat theatre - that live communication with the audience. Television is different you do many takes.
In the past you have been nominated for EMMA's and a Screen Nation Awards, what does it feel like to have your work recognised in that way?
It is like the icing on the cake, you know you enjoyed doing that job or working with those particular actors so you have to say thank you very much.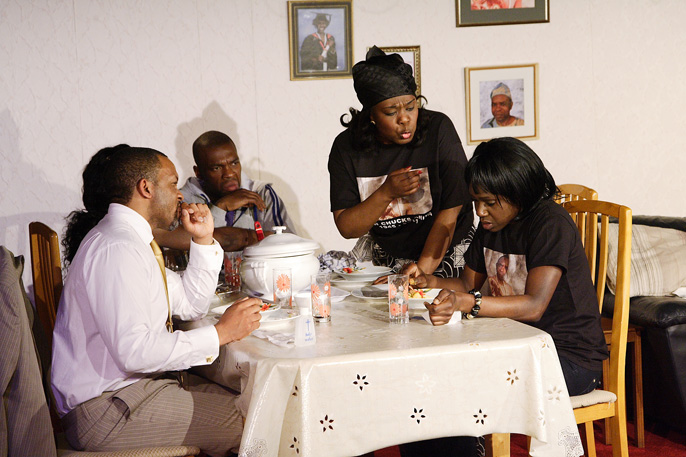 What have been your obstacles in your acting career?
I seldom get asked to play a character that is like myself. I usually have to play older. I never get asked to play the sex bomb that is Ellen Thomas (laughs). People often ask why I play older; there is a shortage of older actresses. Nobody asks me to play a character that is fun, young and sexy like me.
Based on your own experiences would you advise other aspiring black actors to enter the field of acting?
Yes, I'd advise anyone who wanted to get into it to have a go. It is one of those careers, which is a love and a passion. I tell people to write about the type of characters we never see or hear about. I encourage older actors to give it try and get involved in local theatre.
You moved from Sierra Leone to the UK at an early age, if you hadn't do you think you would have still been an actor?
I don't know I think I would have found myself in Nigeria with a Nollywood movie. I might not have had the courage to come to the UK. But I would have gone to one of the West African countries that produce movies.
What is next for you?
I hope I'm going back to EastEnders to do more with Grace. In my other hat as a producer I am producing a film in Glasgow and Lagos, which will be my first feature, called 'Kiloshe'. In Nigeria it means what's up?
---
RELATED LINKS
Egusi Soup is at the Soho Theatre from May 23 to June 9
Menagerie Associate Writer Janice Okoh wins the Bruntwood Award!
Bruntwood Prize for Playwriting