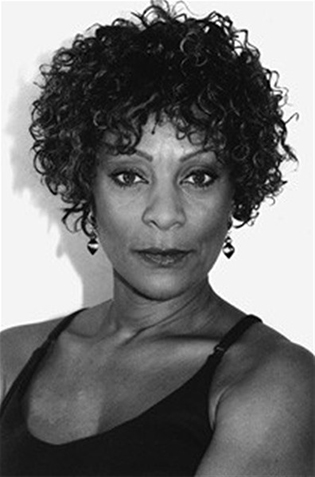 You'll recognise Doña Croll having seen her familiar face on our television screens in popular British soaps Family Affairs, Doctors, Gimme, Gimme, Gimme and Brothers and Sisters. Since then she has worked extensively in the theatre for many years and notable productions include The Christ of Coldharbour Lane, Mistress Overdone in Measure for Measure in Plymouth and Elmina's Kitchen at the National Theatre.
At a church behind Harrods in Knightsbridge during a break in rehearsals for her latest play The Archbishop and the Antichrist by Michael Ashton, Afridiziak Theatre News editor Sophia A Jackson caught up with Doña Croll on the eve of reaching the milestone of 35 years in the industry.
After eleven years of working with prisoners and ex-prisoners to produce shows in prisons and in theatres, deliver wide ranging educational projects for young people and develop playwriting skills, Synergy Theatre Project is presenting its first festival of new plays written in prison and afterwards. The two week season at the Soho Theatre Studio includes two full productions and three readings. The Archbishop and the Antichrist is one of the full productions.
How are rehearsals going for Archbishop and the Antichrist?
It's a bit manic as we only have three weeks to rehearse. The project is about helping people who have been in prison and to encourage their writing and give them the benefit of getting professional work. Luckily for me I don't have that much to do but for Jeffery Kissoon who plays Archbishop Desmond Tutu only has two scenes off in the whole two hours so he has a lot of lines to learn. Usually you get six weeks to do a play but we've only got three so it's quite scary.
In your own words; please give me some background on the play.
It's about the Truth and Reconciliation Committee which took place in South Africa in 1997and [Nelson] Mandela put Desmond [Tutu] in charge of it. It was so people could come, recognise the ills that they had done and ask for forgiveness and get amnesty. Apparently this is the first time in human history that we've done this. Since South Africa it's been done in 18 different places including Northern Ireland. A lot of forgiveness has to go on and the play is about Archbishop Tutu coming to realise that for him to grant amnesty and from the horrors he's hearing he has to find a place within himself where he can forgive people. It's extraordinary as Jeffery [Kissoon] was saying that only Christians would do this and it's a deeply Christian play.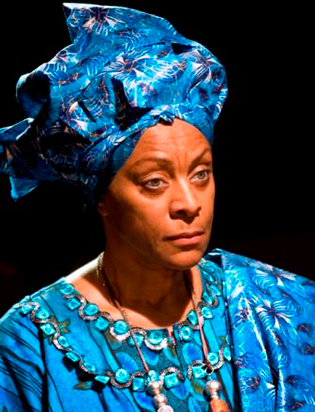 What do you think are the main messages the play is trying to convey?
I think the play will open people's eyes to exactly how much the world owes Desmond Tutu. We all know about Mandela who is the father of the whole world but for [Desmond] Tutu this play will put the attention on him; publicise his personal journey through working with the Truth and Reconciliation Committee; what he went through and how much we owe him.
Tell me about the two characters you play. It must be amazing playing Winnie Mandela.
I am playing a secretary in the first half and I have one scene as Winnie Mandela in the second. The secretary has never been heard of as she's not a person who is in the public eye. She's a bit like Barbara Masekela who was [Nelson] Mandela's chief of staff; very educated; very clever; very energetic and a hard working career woman. She's not married. She had two brothers who were killed during the struggle so she needs to go on a journey of forgiveness as well and she realises this but hasn't quite got there herself. Her energy is very much 'up and at 'em'; and she's busy like a little bee. To prepare for the part of Winnie [Mandela] I've watched tapes. Oh my goodness, she's rather like a lioness in that she's not relaxed. It looks like she's relaxed but there's an awful lot going on under the surface. When you think about what she went through – the solitary confinement; being sent to Brandfort with her children; her husband being in prison for years and she has not gone mad? For many of us that would have driven us crazy but she hasn't gone mad. When she speaks – she'd be a great poker player as she doesn't give anything away with her face. That's quite an acting challenge for me because when you're relaxed on stage your face naturally conveys what you're thinking but with Winnie even her eyes don't move – that's the greatest challenge I'm finding. It's only a physical thing. But her energy is that of a lioness, she's in repose but she's always ready.
How have you prepared for the role?
I've been doing lots of reading and lots of watching her on YouTube. She has a particular way of speaking. It's measured and slow and when you watch her you realise how much is going on underneath. So it's learning as much as I can about her and her life; what she's been through; where she was at the time of Truth and Reconciliation Committee as she'd already split with Nelson [Mandela] and getting all that background. So when I come on stage I bring that with me rather than just walking on. You have to walk on with some history and then you know you're centred in your character.
What attracted you to this production?
It's only a four week run – three week rehearsal and one week playing. This is the trouble with theatre – I love doing it but I can't afford to do very much of it and I generally only do one play a year as I can't afford to do anymore than that. Also it's such an interesting piece of work and writing. We haven't had much on stage about South Africa – endless films about Winnie [Mandela] and endless movies about [Nelson] Mandela but not much on stage as an investigative thing. Also, the last time I was at the Soho Theatre I was playing in The Christ of Coldharbour Lane where Paulette Randall said 'please come and play a pole dancer'. So I've gone from the pole dancer to an Archbishop's secretary [laughs]. That's the best thing about this job – you can do all sorts of things and you always have to do what is a little bit scary and give yourself a bit of a challenge and this play is certainly that.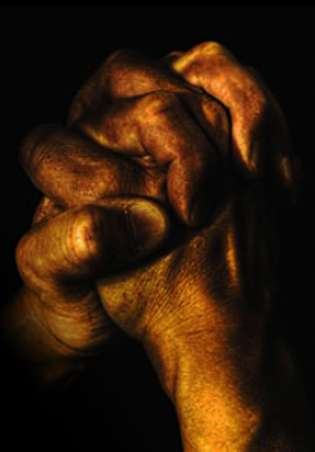 What kind of challenges have you come across in the rehearsals process?
The main challenge is because the writer is not an experienced theatre writer - a lot of the play was overwritten . With plays you shouldn't say anything more than once unless there's a reason to. The writer, because he's not honed in the skill of playwrighting had overwritten an awful lot so it and was pulling out the gems so that's been the biggest challenge – honing the play down to its essence. If you read a Caryl Churchill play you can't cut a line. If you cut a line none of it makes sense. It's that precise.
Are you inspired by Michael Ashton who began writing the play whilst he was in prison?
Yes, it goes to show, me, lazy as I am that I should try writing but I think it's a whole discipline to acting. Writing you do on your own and acting you do with other people as it's all about reacting so you have to have someone to react to. Other writers have said to me it's finding that place where you hear other voices and start hearing the other characters. If I start to hear other characters it might be time to send for the men in white coats. But in prison you've got time to do that.
Knowledge is power: what single piece of advice would you give to someone who wants to be an actor?
Don't! No, my words of wisdom are go for it because if you fail, you fail, if you succeed, you succeed. If you don't do it, you will never know so you have to do it because if you don't, you'll regret it. That's the reason I did it. I didn't want to get to 50 and say 'I wonder what would have happened if...'
What challenges have you faced in the industry?
So many... It's all got a lot easier but as you get older it gets harder but it's so common now to see black actors playing different parts. I went to see War Horse the other day and Patrick Robinson my very good friend is playing a German officer. You get black actors playing Kings for RSC productions. I'm yet to see a black actress play Cleopatra but it will come – it will have to happen. We've all opened doors for each other for the next generation coming through.
What is your greatest professional achievement?
I often say, really, it's the fact that I haven't gone mad and they think I'm joking but actually keeping your health, your strength and your sanity together – lots of people in this profession haven't. I pride myself on that and my greatest success I suppose was the first time I was in a West End show. In 1987 I was working on a Caryl Churchill play called Serious Money with Cyril Nri which had transferred from the Royal Court. When you're in the West End you're at the top of your game. My friend said to me at the time, 'do you realise you're the only black woman in the West End who is not singing and dancing?'. It hadn't occurred to me but it happens – you could only get into the West End if you were doing a musical. We owe an awful lot to subsidised theatre. The second time I was in the West End was doing Elmina's Kitchen with Kwame [Kwei-Armah]. So for me my theatre success means a lot – although television is also great. I also did a very good film called Hallelujah Anyhow in 1991 where I played a preacher and that I would say is my greatest screen success because I was playing the lead part in the film.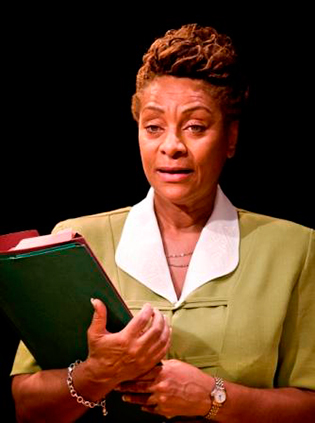 Is there anything you would have done differently?
Yes, I would have got better training. I'm from Birmingham, King's Heath and I had this boyfriend and I didn't want to leave him so I stayed in Birmingham Theatre School. At the time it wasn't a very good school and I would have got better training and better contacts if I'd moved from Birmingham earlier and trained down here. In the end it didn't matter because as soon as I left drama school I got a job at the Bush Theatre in Shepherd's Bush, playing a Brummie and work started snowballing from there. I didn't have any goals I just said I'd give it five years and if I'm working I'll stick with it and if not, I'll do something else. But 35 years later I'm still doing it. The 12 May, 1976 is when I got my first professional job and I went into rehearsals. So tomorrow I'll be celebrating 35 years as an actress – bring out the champagne. I was going to be a linguist. My French and German were very good in those days.
Why should people come to see The Archbishop and the Antichrist?
If you like theatre and are curious about the world you live in and especially if you're curious about South Africa then it's something to see – or if you're just a fan of mine [laughs]. When I played the pole dancer I had quite a few fans and had men coming back every night. I think this is an interesting piece and is worth seeing.
---
Related links
Catch Dona Croll in Synergy Theatre Projects Convictions – The Archbishop and the Antichrist by Michael Ashton 16-21 May 2011