Arinze Kene, Little Baby Jesus
Published:

Tuesday, May 24, 2011 14:34

| Interview by

Karla Williams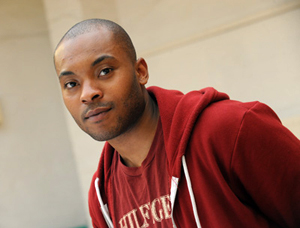 Arinze Kene needs no introduction. Most famously known as Connor from EastEnders the award-winning and talented writer, actor and director was a member of the Young Writers' Programme at the Royal Court Theatre and recently invited onto the Soho Theatre's Young Writers Group. He is currently part of the writing team on E20 for Eastenders/BBC and just picked up the award for Promising Playwright at the Off West End Theatre Awards, 2011. His latest creation Little Baby Jesus – a lyrical triptych of monologues revealing the inter-connected lives of three inner-city teenagers – opens at the Oval Theatre this week.
How would you describe Little Baby Jesus?
I would describe it as an innocent play that says something else about young people and what we go through when we are growing up. I was inspired by actual events in my life and I wanted to write the feeling of growing up and the feeling of having something happen to you and how you react to it and are forced to grow up; so all of the characters in the play have been forced to grow up quickly.
And how did you come up with the name Little Baby Jesus?
I just thought it up. I wrote the play, which I wrote back to front and when I was done there was this theme that kept running through it and it was kind of about people killing their future, unknowingly. That was one of the themes that ran through it and there are also loads of references to Christianity so I just thought about the name and it was the perfect fit.
The play has previously been featured as part of the First Bites season last year at Oval Theatre – how has it developed between now and then?
First Bites was really good; it's always good to hear how your play sounds and especially in front of an audience before everyone sees it. This time round, I've intertwined the stories quite a bit and with the monologues, certain bits were too long so I have made cuts where appropriate and just really tightened it up and done a big polish while I could still hear the voices in my head.
And will the poetry and lyricism that we saw in Estate Walls also be present in this play?
It is riddled within the text but because of its monologue structure – the play is direct address – you will get it, but it is performed in a different way.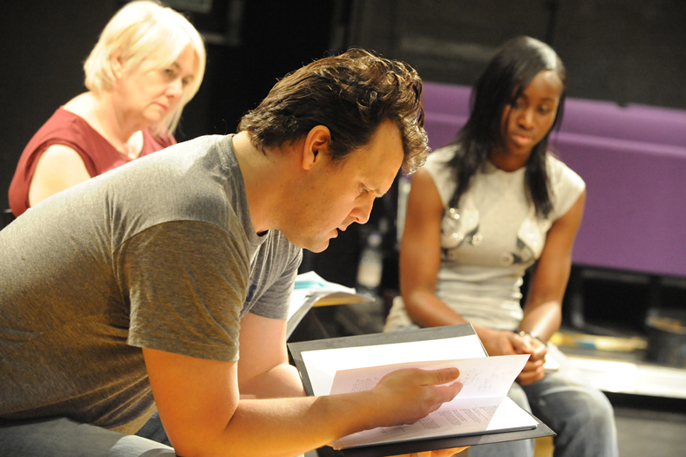 You were awarded Most Promising New Playwright at the OFFIES 2011 [Off West End Theatre Awards] – how do you feel about your win?
I feel good! To tell you the truth, I didn't know I was going to win and I was just happy with being nominated; I was like, 'that's wonderful, we are getting recognition now'. And then we won! It means a lot to me because we couldn't really get anyone to put Estate Walls on so we had to create our own company to do it - then the play wins an award. So it goes to show that sometimes people don't know what an audience wants to see and a lot of people wanted to see Estate Walls on and even people that missed it still want to see it and they want to see it now - it's just great to get an opportunity to do that.
Why should people come to see Little Baby Jesus?
Not to toot my own horn, but it's very entertaining, it's a good play and you will enjoy it. You will be educated into a world which you possibly didn't know before and there are some wonderful actors involved and it's directed by Che Walker. I always try and write things that I would like to go and see Little Baby Jesus is one of the plays I wanted to write from the start of my career.
---
Related Links
Afridiziak Theatre News interview: Arinze Kene, Estate Walls
Afridiziak Theatre News review: Estate Walls