Lorna Gee Gayle – interview
Egusi Soup by Janice Ekoh
Published:

Sunday, March 9, 2014 9:13 PM

| Interview by

Gillian Fisher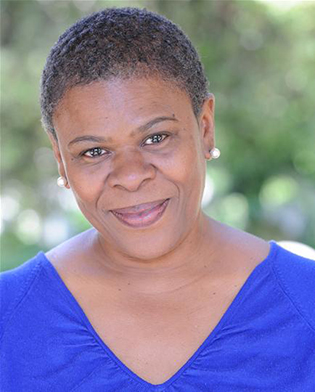 When on stage, Lorna Gee Gayle is best known for crooning her reggae classics such as 'Gotta Find a Way' and 'Singalong.' However, since graduating from drama school at the tender age of 40, the award-winning artist is now treading boards of a different kind. The artist describes acting as her first love, and one she is pursuing with great success and vigour.

Speaking to the Gee Gayle about her upcoming role as Mrs Aniya in Egusi Soup, the Brixton born artist admits that she's found the role incredibly interesting. Her own Jamaican roots have a played a central part in her musical career, so she's hugely enjoyed familiarising herself with Nigerian culture for the play. With such a wealth of incredible experience, a dedication to her London community and a journey of self-discovery thrown into the mix, Lorna Gee Gayle was a thoroughly uplifting interviewee.
How would you describe your character in Egusi Soup?
Mrs Aniya is the head of the family. Now that her husband has passed away she's the one who holds everything together. Basically she's full of integrity, she's a strong woman and also witty. She is very much a matriarchal figure. Mrs Aniya reminds me of my mother and my aunties. She's one of those very strong black women, you know? Just knows how to take things over and to hold things together. I think so often you find that us women are the ones left to make the biggest decisions.
The Aniyas are a Nigerian family. Coming from a Jamaican heritage have you found any obvious similarities in terms of family structure?
There are a lot of similarities that I've found just from doing this play. Especially with parents reprimanding their children, the overall stories that we've been telling in rehearsal have been similar. When it comes to the culture and the traditions, there's a lot of differences there. But in terms of wanting the best for your children, working hard to keep them in line, knowing that you need education behind you to get on, Caribbean and Nigerian families are similar in that respect.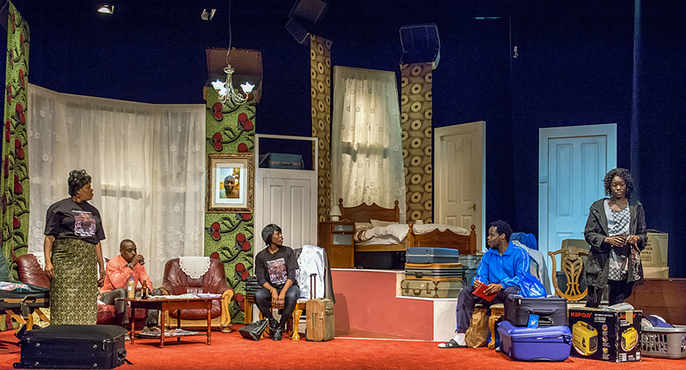 Have you noticed any differences?
I think it's more that Nigerians have a deep-rooted tradition. There are some wide differences. This is the great thing about doing a role that I've not grown up knowing. For me I've got the opportunity to really research. I'm playing an Igbo woman so I've been doing a lot of research on the Igbo people; trying to find out where this pride and this desire to achieve comes from. So it's been interesting, I've learnt a lot. Overall this is a fun play. My character is a fun lady and she just wants the best for her children, I think you'll find this in families right across the board. We deal with grief, we deal with attachments and the case of a mother dealing with her two daughters who are of a different era. So it's seeing it from two different worlds; the modern day British Nigerian and the traditional values of the culture.
Being born in Britain, do you think having parents who grew up in another country widens the generational gap?
Definitely, 'cos what happens is the older generation have their deep seated values and the younger ones born in England grow up with something different. There's conflict sometimes. After a while you see that it's a good thing to get these morals and beliefs from your parents. But sometimes, especially in my case, you have to go through your own travels on your own path and see certain things to realise their worth. Once I'd lived a bit, all of these sayings and structure and morals that my mum had made sense.
You graduated from the Webber Douglas Academy at 40. What made you want to pursue acting when you've had so much success as a musician?
I am still singing, but acting was always something I wanted to do that wasn't always easily accessible to me when I was growing up. It was my first love from when I was a small child; in church we used to go camping and I used to do my little acting skits. I like to entertain; I like to perform and story-tell so even when I was doing music I'd write my own songs. I never just wanted to go on stage and sing a song, I always wanted to engage with the audience and express myself and get them to feel the song with me. So acting is just an extension of that.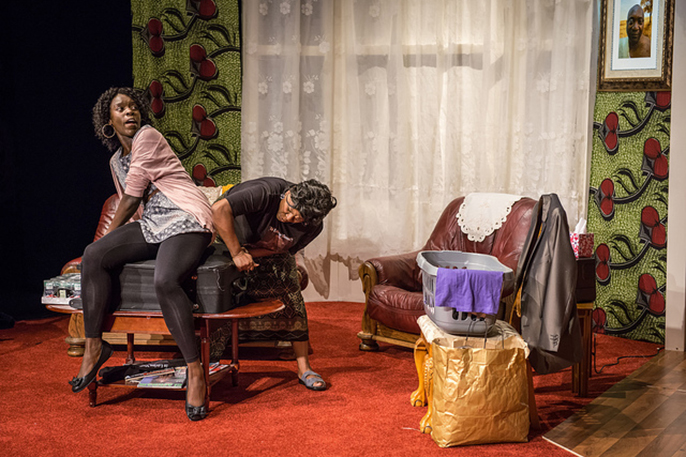 Is your music still predominantly reggae or have you moved into other genres?
Mainly reggae, I'm still a reggae artist, but there is such a wide scope of reggae music. Reggae can be fast and loud, it can be political, it can have a hip-hop flavour or it can be just pure happy vibes. It's all in the heart. I love to be busy, preferably with something artistic. I love music, I love theatre and drama. I've enjoyed teaching it as well, I loved engaging young people in drama. Even as we speak I'm recording a new album called Rise. I'm taking my time and loving every minute of it. At this time everything is flowing the way it's supposed to flow. It's mostly a conscious album, singing about reality and where I am now.
I must say everyone will recognise something in their own life and their own family when they see Egusi Soup. It's funny and at the same time it's very poignant.
What inspired you to set up the Sutara Foundation?
What we do there is work with young people who want to get in to drama, or singing or comedy- poetry. Anyone who wants to get into any form or creativity. I know that when you have some form of expression and you're not able to let it out it can lead you down the wrong path. You have to let your creativity out in other less productive ways. I grew up in Brixton, and this is based in Brixton and it's affordable and it's accessible for anyone who wants to unleash their own creativity. Not just in terms of performing, overall it's about teaching young people to be confident and socially aware people. We started out as Gee Up which was still about gathering unleashed potential, but I changed the name after spending four months in India where I was given the name Sutara which means 'Divine star.' My time in India was really life changing, it gave me a whole new outlook on life. It made me come back to myself and realise that sometimes we search all over for peace and actually the peace is within ourselves
Why should people come and see Egusi Soup?
Because it's brilliantly written by Janice Okoh. I must say everyone will recognise something in their own life and their own family when they see this play. It's very very funny and at the same time it's very poignant. Brilliant cast if I may say so myself! (Laughs.) It's an ensemble piece and we all work together fantastically. They're wonderful actors who it's a joy to work with and I believe that beauty is gonna shine through and people will see that when they come and see Egusi Soup.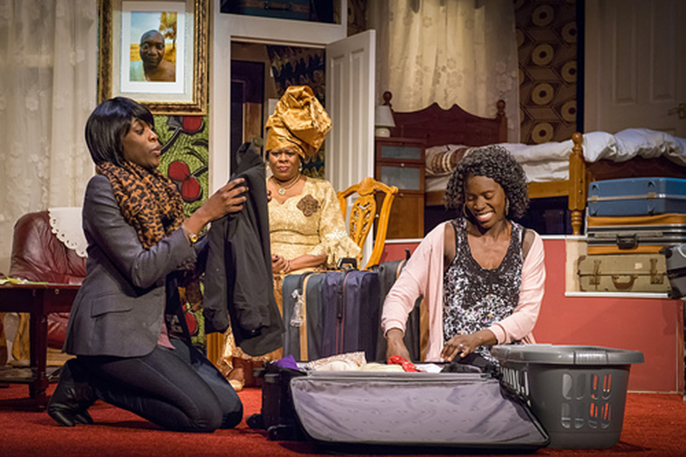 Related links