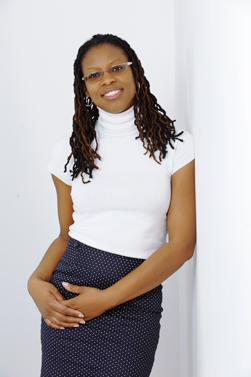 Afridiziak Theatre News catches up with Karena Johnson, director of the play Whose Blood by award-winning playwright Alex Burger.
Karena is a leading theatre director and is currently the CEO/artistic director of the Broadway Theatre in Barking. The trailblazer has worked internationally in Iran, China, Nigeria, Turkey, and across Europe on a range of innovative and site specific projects.
Not much is given away in the synopsis of Whose Blood. Can you elaborate on what the play is about?
It is about a moment in British history on the cusp of radical changes and discovery. In medicine it is before anaesthetic and yet massive discoveries are being made about the internal workings of the body so knowledge outstrips ability. It is just before the abolition act so free and enslaved African people are living in London side by side. Against this context, it is about an ambitious immigrant from what is now known as Ghana, Efua's struggles to get her husband medical treatment, and attaining the mythical 'better life' in the west and not loose herself in the process.
What's it like working on a period drama?
It is interesting researching the period but essentially the wants and desires of human beings are universal whatever era they live in.
Describe Whose Blood in four words?
It's lyrical, surprising, moving and atmospheric.
What will audiences get out of coming to see this production?
Audiences will engage with the universal story of striving for a dream. A insight into an period in London's history that we often don't think of black people living in even though there were over 20,000 African Londoners at the time. Audiences will also get to discover a hidden space in The Old Operating Theatre.
It must be a real privilege to have worked in places such as Nigeria, Iran and China – what kind of productions have you worked on?
I do feel fortunate that my work has taken me to these countries. In Iran and China I was there to share my way of working with my international peers while gaining an insight to the theatre scene in Tehran and Shanghai. The project I was working on in Nigeria was a The Bridge by Pedro Obaseki which I was there to find the Nigerian half of the creative team and shoot footage which ended up in the final play at Oval House. This work is however not typical of the productions I have worked on which have been a broad range.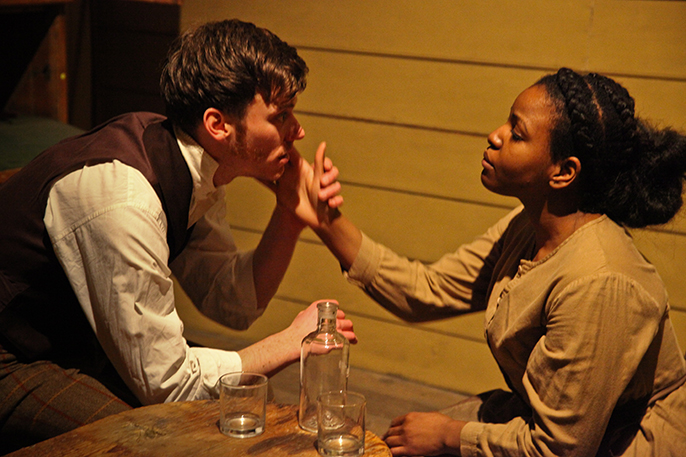 You are a leading black female artistic director and the country's only black female chief executive of a theatre which is a wonderful and inspiring achievement. Why do you think there aren't more black women sharing this field with you?
The theatre power base in Britain is still dominated by white men of a certain class so it is often more challenging for women as well as people of colour to get through the glass ceiling not because of ability but because all status quo have a tendency to self perpetuate. I also think I've been focused and have specialised in this career for a long time. There absolutely should be more black women sharing this with me.
What obstacles have you had to overcome when climbing to the top?
Mostly other people's ideas about what you 'should' be doing or how 'comfortable' they are with what you are doing. Ones own occasional limiting thoughts.
What is your earliest memory of theatre?
My earliest memory of theatre I enjoyed was seeing Sistren from Jamaica in a production called Belly Woman Bangerang in 1985. I the Battersea Arts Centre brought the production over to London.
What is your favourite theatre production?
I have many. But one was The Island. More recently I loved I Just Stopped by to See the Man and The Brothers Size.
What are the struggles of balancing your job as CEO/artistic director of the Barking theatre and being a theatre director?
Time. Running a building is a demanding job so making time to create art myself is always a challenge but I thrive on being busy.
What are your plans for Barking theatre for 2011?
To build on a fantastic 2010 by presenting the best work I can find in theatre, music, comedy and dance. We are going to continue to grow our home grown MADE@ strand of work. I plan to remain optimistic through the challenging economic climate and context we are all working in.
Who do you admire in the theatre industry from those behind the scenes to those gracing the stage?
I admire Mehmet Ergen, Ian Rickson, Jude Kelly, Joan Littlewood behind the scenes and on stage David Harewood, Jenny Jules, Victor Romero Evans and many more.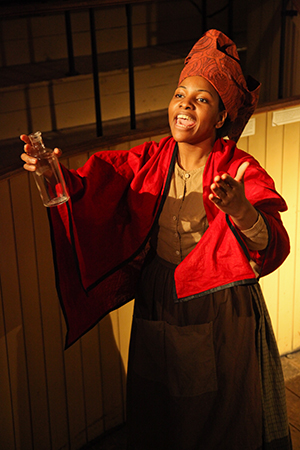 In March this year Talawa Theatre celebrates its 25th anniversary. What does black theatre mean to you?
It has meant different things to me at different times. Right now it is a little box that the work of artists who are black are often annexed. The work made by black theatre artists is so varied and wonderful to be defined in such a reductive way only by race I think does a great disservice to these artists. I get that it is a necessary definition but I wish it wasn't.
What do you think have been the biggest highlights in black theatre history over the past 25 years?
In terms of British work, the creation of such a broad cannon of work from often under resourced companies like Black Theatre Co-op, Double Edge, Temba, and Talawa. Artists like The Posse, Benji Reid, Dawn Walton, Femi Elufowoju Jnr and pioneers like Yvonne Brewster OBE. The highlight and achievement is still being here and fighting on.
What are your thoughts on the future of the arts with all these funding cuts?
The arts are infinitely adaptable and have always been under resourced so it will survive. Some companies will fall by the way side and some artists will decide it is time to do something else but there will still be the arts; probably leaner but it is essential so we will be here in the future.
Knowledge is power: what advice would you give to someone who wanted to follow in your footsteps?
Keep open to learning and adapting and don't be limited by other expectations, dare to dream big and know that you will have to work your arse of to get there but the journey will be fun.
---
Related links
Whose Blood is at the Old Operating Theatre Museum from 23 February until 12 March
See what's on at the Barking Theatre