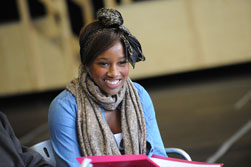 Treyc Cohen is 'easing on down the road' to success as she prepares to take on the lead role of Dorothy in a musical staged production of the Wiz which will be playing at the New Alexandra Theatre in Birmingham and the West Yorkshire Playhouse in Leeds. You'll remember Treyc when she wowed audiences in the X-Factor live finals late last year and hasn't really stopped singing since.


How do you feel about landing the lead as Dorothy in the Wiz?


It is absolutely yet another amazing opportunity. I am just thrilled and over the moon and can't wait to get it started. It is a massive opportunity and I want to make the best of everything, so with the tools and everyone around me, I am sure I am going to do well. If you had asked me that two weeks ago, I would have said: "Oh no I have bitten off more than I can chew" (laughs). I'm so ready for it now.


How are rehearsals going?


It has been tiring, I work six days a week Monday though to Saturday because I have the main role. I am learning so much and cramming everything in. In the beginning I thought there was no way I will be able to learn a million songs, dance routines, choreography, blocking and my lines, but now it is all coming together and I honestly just can't believe how far I have come.


Do you have a liking of musical theatre?


Yes I have, when I was at school I did plays and musical stuff and at university I did modules in musical pitch.


Do you have a favourite musical?


I think Wicked has been the one that made me think, oh my God, I want to do that, I could be up there. It really stood out for me.


This being your musical theatre debut, was it daunting joining a cast who have done theatre?


Definitely yes, because my background is singing, the cast is just amazing; I thought they'd think I was just an X Factor singer. But they are all so amazing and they just want me to do well and are supportive, it is such a great little family we have here.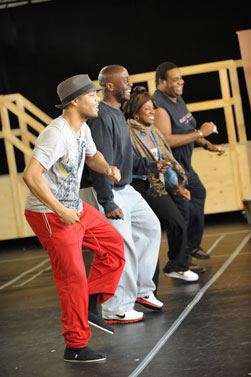 Aside from college and university, have you done any acting before?


I did some amateur stuff with a company called Company B a 1940's re-enactment group which involved my boyfriend and his mum, and we toured the UK so I have always had a hand in acting.


How are you preparing for the role of Dorothy?


I am looking after myself, eating healthy, drinking lots of water, exercising, making sure my stamina is up, especially because of the long days and nights.


When did you know you could sing?


Probably in my last year of primary school when I was about 10 or 11.


Have your family always encouraged your dream?


In the beginning my dad thought I should get a proper job as I get older, and when they realised I had a natural talent they were really encouraging. They said if this is what you want to do then you should do it.


What has life been like for you since X Factor?


Life has been great; I have been getting some brilliant work. There has been great opportunities getting to see nice places, it has just been positive.


Is Simon Cowell as formidable as the media portrays him to be?


I like Simon, I think he is just a business guy who knows what he wants.


Are you still in contact with any of the contestants?


Not really, I hear from Rebecca Ferguson now and again. I did a gig with Katie Waissel a few weeks ago at the Grosvenor Hotel in London.


How did you feel after leaving the show, have u done much singing?


Yes I have done loads of singing, when I came out I did about 58 shows in about three full weeks, I was touring the country like crazy. I was in demand which is great because I wasn't expecting it at all.


Cheryl Cole was your mentor, what do you think of her both as a mentor and an X-Factor judge?


On the show the judges in general don't have that much of an input with us anyway, every time I saw her she was great always nice and always wanted to know what I'd been up to, but they don't play the role that is portrayed on TV.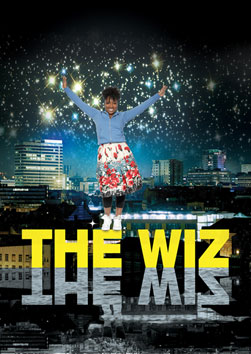 Were you happy with your move towards a more rockish image/sound?


No not at all, I would have preferred to do more soul, but that wasn't the avenue they wanted me to go down.


Is there anybody you'd like to collaborate with?


Absolutely loads, Stevie Wonder is a big one for me, I love Beverly Knight, I love Heart the rock band, I like my little rock ballads.


The spelling of your name is slightly unusual, has that ever caused you any problems?


No, while I was at X Factor they nicknamed me Trey, and they're doing it here. But I changed it when I was about 16, because I wanted to do something different. I didn't like my name, (Tracey Elizabeth) I didn't think it was Afro-Caribbean. But now I'm stuck with it, I can't change it back and I don't think I can now. But now it is how people know me.


What is next for you?


I am going to go on to do some music which I am really excited about. Just looking at penning some recordings first of all and we'll see how it goes.


---
Related links
The Wiz is at the New Alexandra Theatre, Birmingham from 10-18 June 2011
The Wiz is at the West Yorkshire Playhouse from 24 June to 16 July 2011
Afridiziak Theatre News interview with Alexia Khadime, Wicked