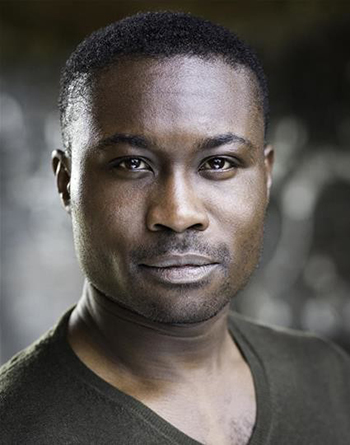 It was very exciting to get to sit down with Jude Owusu, who is currently in rehearsals, as the lead in the Royal Shakespeare Company (RSC)'s Tamburlaine. He was open, funny and very serious about his work, his craft and the wonder of being on stage. As he kindly shared his lunch with me we got to talking and after I came away excited about seeing his performance next month, in Stratford Upon Avon. Owusu is an engaging, cool and inspiring individual – I for one can't wait to see him on stage.
Shakespeare has figured largely in your career what would you say to young black audiences about the relevance of Shakespeare and other historical playwrights like Marlow to their modern lives?
For a long time I felt excluded from performance classics, this stemmed from not seeing reflections of myself on that platform. Coupled with that was the preconception of what you have to sound like to be in such a role. This changed when I went to drama school and had the opportunity to go to the RSC with a group of other young training actors – Often we find that when there is large institution you can feel excluded from it, it feels intimidating, impenetrable but when I was there I realised they are not super human people they are everyday people like you and me. If they can do it why the hell can't I?
This (the RSC) is not the big monster I envisaged, why the hell can't I do it. In response to your question the guy (Shakespeare) has been dead over 400 years and still being performed today, maybe there is a clue in that, something timeless about it. Something for everyone. Ways of making that more accessible for people of colour or young people is by giving ourselves platforms to encourage young people to get involved as well.
How important has acting been in shaping who you are today?
For a long time growing up, I grew up in a quiet African traditional family, I'd go to my local church I was about 18/19 - other people my age were doing doctorates and law. When people would ask my mum 'Please, what is your son doing?' I would say I am doing English because I was too embarrassed to say I was acting. I didn't feel it was a noble profession, it wasn't put on a pedestal like some of the other stuff. Part of owning that and telling people who I am was one of those break-throughs of self-discovery for myself. Coupled with that was the profession I am in has shaped who I am, shaped the people I have met, is possibly going to shape who I will become. What I do has been something really great for my family as well as they don't come from that background. They don't associate with the theatre, they don't know anyone's name and through my profession I've opened up an avenue for them. My nephews and nieces are now like 'Can we go and see uncle do this or that', where before they would never have gone (to the theatre) at all. I feel like I'm helping my close network appreciate the theatre.
Where do you get inspiration from to play the diverse characters you bring to life?
Everything comes from imagination, imagination helps and personal experiences. Anytime you've ever felt victimised, prejudiced against, you've felt lonely, unloved all these different things we go through in everyday life we get to inhabit a character channel it. All those times you weren't able to say something to someone you loved or unrequited love it can all be used.
There are a number of incredibly talented British actors of Ghanaian descent, well African, really – would you like to see your work on an African stage? How important do you think this could be to broadening global audiences?
One hundred per cent! I mean my super objective is to reach a platform/ position where I could influence work specifically in Africa. I know lots of actors who have trained here, worked here (UK) and have established drama schools on the continent. If we're constantly trying to be accepted in the western world we're going to fail. You have Nollywood churning out so much material and people always consume it, there is a market for it, demand.
The thing would be to reach a point where you can merge African and Western diaspora experience. Young African actors coming through that journey would be phenomenal.
What has been your most impactful role and why?
I feel like I'm helping my close network appreciate the theatre.


The one job I did that gave me grounding and gave me a real platform of belief was my first proper paid theatre establishment job at the National (Theatre) for Comedy of Errors (read review). I played an understudy with two lines, I can't express to you enough how important that role was for me. I had graduated from drama school for a year and I'd been doing sweet FA to the point where my mum was like Kwadjo are you sure this thing is for you, don't you want to do accounting? I was like no mum I want to do this – it's what I feel my life is about. I had this audition I prayed, prayed, prayed – I went in. Had an awful recall about three days later I got the call – I was the understudy. I cried my eyes out – my mum was really happy. And the show itself was a wonderful experience with Lucian Msamati (read interview) and Lenny Henry. So yeah, that one job purely for the significance of it for my self-confidence that I dared, – the knowledge that we have some control over our destiny. Also working here at the RSC we did Julius Caesar (2012), an all-black version of it. It was so profound to be surrounded by so many talented actors of colour all ages and experiences. There were older black men in the show and I thought that could be me. You know, there is longevity to this acting thing not just a couple of shows here and there then you find something else to do. There were strong women in this as well.
Slightly left field but would you like to see a Hamilton type production perhaps narrating the life of Kwame Nkrumah?
That would be incredible really incredible. Because you know it's not all roses (with Kwame Nkrumah) there is a lot of darkness not just down with the establishment. That could be significant.
You have held roles that could be seen as exemplifying the 'colour blind' casting being encouraged on stage and film. How do you feel about this?
I don't think about it on a conscience level but you are aware of it. The last colour blind thing I did was A Tale of Two Cities Regent's Park. I played a character called Charles Darnay who has a striking resemblance with another character. The director cast that character as a six foot four handsome Scottish man and I remember it was palpable in the audience that feeling of 'huh, say what!' It was interesting to see some people got over that but some didn't and that was also interesting and striking. This raises questions like, 'You know it isn't really real anyway and even if we were both white we wouldn't really be brothers' so how far can suspension of belief happen, is there a limit? Maybe that is another discussion. So often you hear the best person got the job and that's fine but it always seems to be the same types of people. Colourblind casting, I don't know it's becoming one of those terms like BAME (Black and Minority Ethnic), you just throw it out there and it becomes too flippant and loses all weight. Colourblind casting is there such a thing? And if there is does that mean we haven't been casting based on talent then? That's what it implies doesn't it? It's not a case of the best person for the job it's that that person was the right colour. I don't know, it's interesting to me.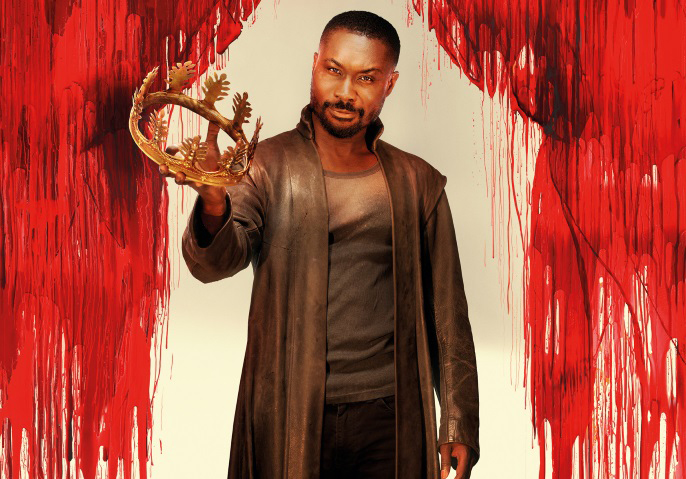 How much fun are you having playing the role of Tamburlaine? It is such a layered and involved role how are you finding inhabiting this character?
Ahhh I was absolutely petrified, I was so scared to play this role. I was really scared because…in your life have you ever sat down and said I want a, b, c and d? I'm going to get it no matter who I have to tread on to get there. That kind of mind-set is great to have in the imaginary world but so terrifying in the real world, you'd be wracked with remorse constantly. I was scared because I knew I was going to have to go there. This is the fourth week we are in, it's been challenging but anything that makes you afraid or scared is also that part that is like let me go on, let me see wha gwan, let me see what's behind that door, let me push myself. So I would say I've enjoyed yesterday and today. This week feels like I've personally turned a corner in understanding. The first few weeks were layering, building a foundation of understanding of the text - the rhythm, the nuances and the meaning. Once that was embedded you can enter the phase of play and experimentation. I feel like I am in that phase now.
What advice do you have for people of varying backgrounds and demographics who may think the stage is out of their reach?
Ahhh I was absolutely petrified, I was so scared to play this role. It's been challenging but anything that makes you afraid or scared is also that part that is like let me go on.
I've got lots of friends who see my clips on social media and are like 'Ahhh bruv let me get a role' it doesn't work like that. Anything worth having seldom works like that. I would say how badly do you want it, how badly do you want this? It is a savage industry. brutal. It's lonely, it's not your friend. This industry will not hold your head up when you are throwing up on yourself it's not that kind of beast. But if you want it you've got to go for it. Sometimes things happen in our lives, I believe everything happens for a reason every single thing and if you still want that thing, you can turn a negative into a something. People telling you, you don't sound right, you can only play certain roles. A lot of people always come at you with their negative stuff and they project that on you. You've got to be careful who you listen to because other people can pass their negative expectations and try to make them your expectation. You need to be clear minded of where you are trying to get to and are you willing to sacrifice the time, the rejection, the financial strife sometimes? The unpredictability of where your next job is coming from. You know all of those things – family as well. There are loads of sacrifices you have to make but if you really want it, if you really love it. Like when you really love someone you'll do all sorts. So I'll just say if you really want it you've got to go for it.
What are your future plans?
TV and film is a medium I haven't worked in as much as I'd like to. I mean when I finished drama school I never thought I'd be doing this type of theatre for so long. Now I would like to do TV and film. But theatre, there is nothing like it you are literally s@*$ting your pants and then you're like ahhhh (jubilant) it's a real roller coaster of emotion. I'm the kind of person I don't like everything on one level. TV and film, if you have any roles coming up pass them my way.
Info: Tamburlaine is at the Royal Shakespeare Company, Swan Theatre, Stratford-upon-Avon from 16 August – 1 December 2018. Book tickets