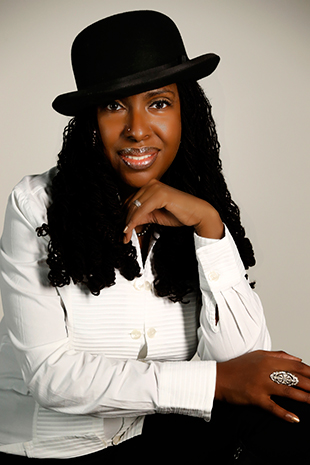 With a string of acclaimed records and an entry in the Music Guinness Book of Records to her name, Queen of Lovers Rock, Janet Kay has certainly earned her crown. Her 1979 smash hit 'Silly Games' cemented Kay as reggae royalty and thrust Lover's Rock into the musical mainstream.
As a trailblazer for this specifically London sound, Kay has toured internationally with her music. Now the Willesden girl is returning to her NW roots to perform in Lover's Rock Monologues at the Tricycle. The piece is written by fellow trendsetter Victor Romero Evans and will be performed by Evans, Kay and Carroll Thompson. When asked to describe the piece, Kay says it's 'A trip down Memory Lane.'
"For our age group it's taking us back and reminding us of things we thought, said and felt. Interspersed with the music are our own stories that the audience can relate to. What it felt like the first time you fell in love, moving in with your first boyfriend, going out as a teenager, getting dressed up. I think it applies to all people of our age group, but growing up in a West Indian household there are some things that were slightly different. So it's reliving the memories of yesteryear. Even for youngsters, it's lovely to see children asking 'Did you do that, Mum?' 'Did you wear your hair like that?' So it's also memories being shared."
Born to Jamaican parents, Kay explains that there were few black artists in the charts during her adolescence. As a child of the sixties, the likes of Sandy Shaw and the Beatles dominated the airwaves and over time this became blended with post Windrush influences.
We were the first generation brought up in this country and that music came from us, where we stood and who we were as teenagers in seventies Britain."


"Back in the day, we didn't have black reggae shows on the radio and we didn't see anything reggae on TV so all we were exposed to was what was on the radio. Lots of Dusty Springfield and Lulu… Later on a bit of Motown came in, Diana Ross and Michael Jackson and so on. Then there was the influence from my parents and their generation. So Lover's Rock is a mix of all those things with a reggae backing and strong melodies throughout each song. That's why Lover's Rock is what it is. We were the first generation brought up in this country and that music came from us, where we stood and who we were as teenagers in seventies Britain."
Lover's Rock grew out of multicultural London in the 1970s and was ground-breaking in its blend of soft melody and island rhythm. Kay was a dominant pioneer of the genre, which makes the flukiness of her discovery all the more gratifying. At the tender age of 18, Kay accompanied her friend to a rehearsal and says she was 'messing about with the microphone' when she was overheard by none other than Tony Gad of Aswad. Gad told his friend Alton Ellis (Rocksteady legend) about Kay and he sent her a note asking her to record a cover of Minnie Ripperton's 'Loving You.' Even more precariously, the session almost didn't happen as Kay's parents were less than thrilled when she told them her exciting news.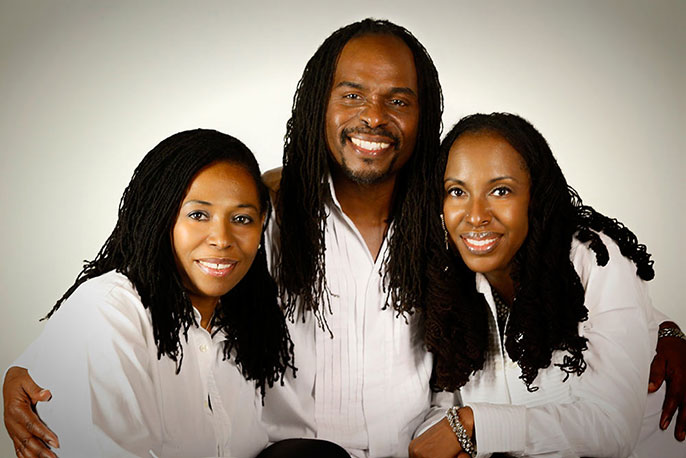 It will give you an understanding of Lover's Rock and where it came from and how our parents came here and what they had to go through for us to have a better life.



"I went home and told my mum 'Oh, I've got an opportunity to go to the studio and do a recording!" She said, "You're not going." (Laughs.) They were like, "We can't let you go, we don't know this person." I was brought up in a very strict home and if my dad didn't agree then I wasn't allowed to go, even if my mum said I could. So they said if he came to the house to meet them first, they'd let me go. Luckily he did, and the rest is history really."
And what a history it has been. Since that chance meeting, Kay has released 13 albums, collaborated with phenomenal talents including Fatboy Slim and Lloyd Charmers and toured globally with her music. The multitalented artist has also acted in several films, theatre plays and in countless television roles. Most notably, she played Angel in cult series No Problem, which was the first black TV show to be conceived by a black theatre company. Kay's passion for breaking down barriers through her work is obvious as she reminisces
"I became a part of the Black Theatre Co-Operative and we were approached by Channel 4 when it first started, and asked to go away and come up with a series. We came up with No Problem as a family scenario, with teenagers in London alone after their parents went back to Jamaica. It was I think the first sitcom on Channel 4, and definitely the first time a black theatre company had created its own series, so it was the first of its kind. Unfortunately that scenario hasn't continued, we don't have many black TV series on mainstream TV anymore. But that was an exciting time."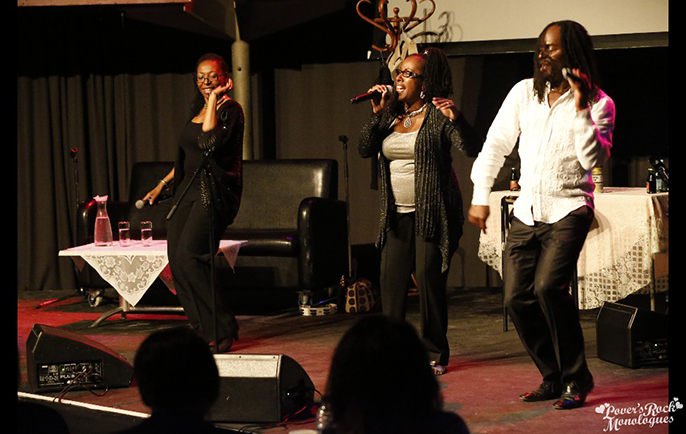 In fact it was at the Black Theatre Co-operative that Kay first met Victor Romero Evans, and she explains that she and Carroll Thompson also 'go way back so there were lots of shared laughs when we were writing the show.' Kay will be performing alongside Thompson again this August at the O2's Sisters of Reggae concert and says she has a few other projects in the making. As to the exact nature of those projects, Kay prefers not to disclose but does admit that a Lover's Rock Monologues part 2 could be on the cards. When asked why people should come and see the show, Kay answers decisively.
"Oh my God, because they'll enjoy it for one. (Laughs.) It's got music, it's got laughter and it's educational. We have a lot of youngsters that come to see it and they can then understand their parents and how their parent grew up. It will give you an understanding of Lover's Rock and where it came from and how our parents came here and what they had to go through for us to have a better life. There's lots of things there for everybody."
---
Related links
The Lover's Rock Monologues is at the Tricycle Theatre until July 25, 2015 | Book tickets