Ché Walker – interview
The Etienne Sisters, Theatre Royal Stratford East
Published:

Friday, July 10, 2015 12:31 PM

| Interview by Gillian Fisher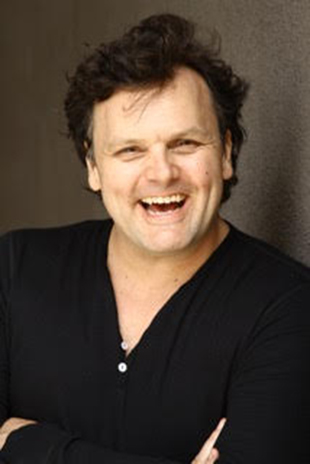 Award winning playwright, Ché Walker owes his existence to Joan Littlewood. An unusual progeny claim, but as Walker's parents were thus introduced, a valid one. Understandably, Walker is full of praise for Theatre Royal Stratford East, and delighted to have his new play The Etienne Sisters being staged there.
"It remains a theatre that is so heroic in the way that they connect to their community and offer up resistance to the cultural apartheid in London. I've been trying to get a play on there for ages; this is the first play they've taken. (Laughs.)"
Describing the play as a family drama, The Etienne Sisters follows the complex relationship of three female siblings. In particular, the chaos that ensues when estranged half-sister, Bo makes her appearance at their mother's funeral. Speaking to Walker from LA where he is teaching, I find him outgoing and friendly. He has a rather charming and frequent chuckle as he describes being named after Che Guevara and infuriating his partner with piano practice. When we discuss his motivations for writing this play, Walker explains:
"I'm interested in family relationships and what it means to be in a family. The strange dynamics you can have with your siblings, especially so with half siblings. Hopefully it's funny as well, but it does have some real pain. There's a slight crime thriller element, but that's not the main force. The returning sister brings a lot of chaos to the family, but at the same time they all make breakthroughs in their lives as a result of her bringing some real anarchy to the table. And it's got great songs."
I was interested in trying to appeal to what people would call non-traditional theatre audiences. I think it's essential to broaden our demographic"


The musical numbers, written by singer/songwriter Anoushka Lucas are, according to Walker, "muscular and coming out of the Jazz sphere. Hopefully it's very dramatic. The songs hopefully erupt out of the drama, out of the rhetoric and the conflict being explored."
Walker's plays often combine candid urban narrative with music, which is a rather unique coupling. The Londoner admits that some people have struggled to categorise his work. "I've noticed in recent years some people prefer to call the shows I've done, 'Plays with songs' rather than musicals. I don't give a sh*t what they call it to be honest, so long as they come. I think when people hear the word 'musical' they think razzle dazzle and my stuff is perhaps a little more muted."
When asked what inspires him to write musicals (or plays with songs depending on your semantic leanings) Walker answers reflectively:

"During my formative years, the theatre that electrified me was shows like Guys and Dolls, Pal Joey - I remember seeing the movie West Side Story and crying my eyes out. I think music hits us beyond intellect and it gets past our defences in a way that few other things do. I feel I've stumbled across a kind of form that blends direct address, scripted scenes and music, which I feel is structurally strong. Most of my friends would rather eat their own arm than go to see a play. But most of them are passionate about music; have massive record collections and DJs that they follow. I was interested in trying to bridge that; to appeal to what people would call non-traditional theatre audiences. I think it's essential to broaden our demographic."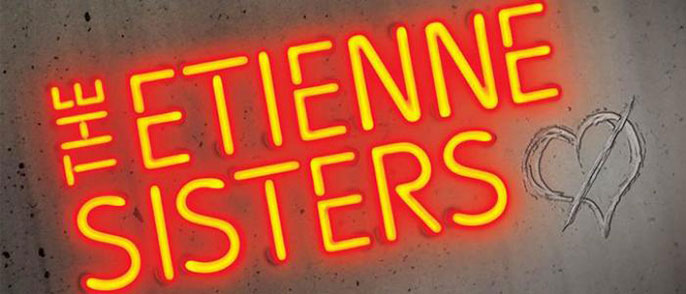 They're going to be moved, they're hopefully going to laugh and they'll hear some great music. My hope is they're going to recognise something of their own lives on the stage."


Extending the frontiers of theatre and sharing the power of drama is important to Walker. He has taught acting at the Arts Project for Socially Excluded Youth and writing at Centre Point Homeless Shelter to name but two of his outreach endeavours. He has also worked extensively at the Weekend Arts College (WAC) which he himself attended alongside Marianne Jean-Baptiste and Danny Sapani in the 90s. Although Walker worked consistently as an actor, it seems he has always had an inherent talent for writing. He reveals his first foray was a comic called The Adventures of SuperChé, aged six. Unfortunately, Walker isn't budging when I ask him the particulars of SuperChé's costume. Despite such early literary ventures, Walker says he always considered his writing as a side-line. He seems genuinely surprised at his own success, conceding:
"It does feel like I've luckily come back to something that I had an affinity with. It still feels strangely new to have plays I've written being performed, and suddenly find myself a bit of a veteran. It's only theatre and you don't want to get too grand, but the hope is that it might have a positive impact upon someone who watches it. I know my life has been positively impacted by theatre that I've seen."
As the highly enjoyable Skype interview draws to a close and Walker shares a joke about Dictaphones (much repeated by me) I pose my final question. Walker responds that people should come and see The Etienne Sisters because:
"They're going to be moved, they're hopefully going to laugh and they'll hear some great music. My hope is they're going to recognise something of their own lives on the stage."