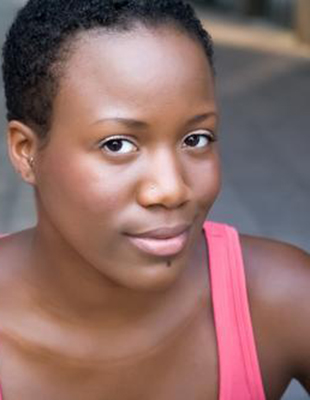 With her incredible voice and cast iron lungs, Anastacia McCleskey has become one of Broadway's regular starlets. Having starred in smash hits such as Hair and The Book of Mormon, the actress has crossed the Atlantic to wow UK audiences with her soulful tones. McCleskey will be starring in the innovative new piece, 'What's It All About? Bacharach Reimagined', which she describes as 'A younger take on Burt Bacharach's music.' Written by Kyle Riabko, the show traverses the much-loved anthems of the famous lyricist, reimaging the classics into a creative polynarrative. As the Nashville native explains in her gorgeous, southern drawl:
"It's pretty much our individual take on each song; it's not about Burt Bacharach's life at all, it's just his music reimagined, different arrangements weaving in and out of each other. It's only a cast of seven and most of the cast play an instrument, whether it's drums or piano. Kyle (Riabko- director) plays the guitar and is the lead of the piece I would say. It's high energy; lots of dancing and singing and telling stories through his music."
Bacharach entered the annals of musical history by penning immortal classics such as 'What's New Pussycat', 'Raindrops Keep Falling on My Head' and 'Walk on By'. When I ask McCleskey if she was a fan of his music prior to the show she immediately responds:
"Yes, I was. I grew up in a house where there were a lot of old people, as well as my parents and my brothers so I was exposed to all kinds of music. I didn't know that he had written a lot of songs that I listened to, sung by other artists such as Aretha franklin and Donny Hathaway and whatnot. But when I did a little research, I realised how many of the songs that I love were written by him. It's just kind of timeless and it has a soul and heartbeat to it. It kind of captivates people from all walks of life."
People should come and see it because they're gonna walk into a theatre and have a true experience. We're singing, we're dancing, we're playing instrument and it's a show like no other


Citing 'What the World Needs Now' as her favourite number in the show, I am curious what attracted McCleskey to this particular production. She says:
"I think the originality of it. It's the first piece that I've ever done where there's no narrative, it's all about the music. It's a small cast and it challenges you because you don't have an obvious guide and it has so much energy. Also, working with Kyle again. We did Hair together and it's an opportunity to work on something that he's so passionate about and he's created. It's his baby. " (Laughs.)
McCkleskey studied musical theatre at the esteemed American Musical and Dramatic Academy in New York. Having studied music since the fifth grade she realised her musical ambitions very young, saying 'I grew up singing in church. That's when I realised I had a passion for it. 'Lean on Me' was probably the hymn I sang most.' With her experience in Broadway hits, I ask the actress why she thinks musical theatre still has such mass appeal for modern audiences.
"I think a lot of people are bringing back shows and kind of taking a different spin on them. I also think in 2015 theatre is changing. I can only speak from being in New York, but a lot of contemporary businesses are popping up that are speaking to a younger generation and also captivating the minds of an older generation to look at theatre in a different way. Theatre in New York has become really commercialised; you have Disney who produce a lot of shows and whatnot, and there's a lot of bigger production companies. But with that being said there are still those pieces that are original and are speaking about potentially changing the world through theatre."
Not simply a sonorous singing voice, McCleskey has also designed the choreography for Off Broadway musical Mighty Real, exploring the life of disco diva, Sylvester. She is also a playwright herself, mentioning August Wilson, Alice Walker, Lorraine Hansberry and Tennessee Williams as literary inspirations.
"As I said, I was raised with really old people and that's what they loved so it kind of trickled down to me. I guess growing up in America and being a woman of colour it was what resonated with me the most. I'm really inspired by stories about women, and even Tennessee Williams wrote for women very heavily; Tennessee Williams wrote about his mother a lot in certain aspects. That really appeals to me; not a lot of female writers get their voices heard but I think that's something that is changing. Female writers and directors and artists are able to have a platform to vocalise their own stories."
It's the first piece that I've ever done where there's no narrative, it's all about the music. It's a small cast and it challenges you because you don't have an obvious guide and it has so much energy.


With no end of creative talents and an upcoming tour of Asia with the New York Harlem Singers, Anastacia McCleskey is a young artist much in demand. As this is her first ever trip to London, she is hoping to catch a few shows during the rehearsal periods before she's onstage herself every night. Not that she's complaining about her hectic schedule, McCleskey is ardent in her enthusiasm for What's it All About.
"People should come and see it because they're gonna walk into a theatre and have a true experience. We're singing, we're dancing, we're playing instrument and it's a show like no other; full of energy, full of life and full of love. It's an event that people do not want to miss."
Info: What's It All About: Bacharach Reimagined is at the Menier Chocolate Factory until September 5, 2015. Book tickets