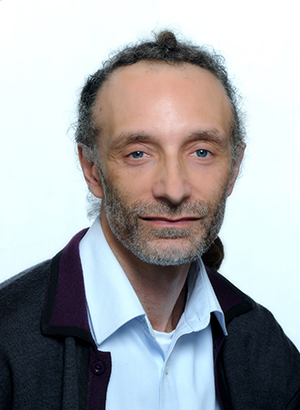 The Black Cultural Archives [BCA] was founded in 1981 to share and celebrate the history of black people in Britain. Thirty-three years on, the BCA is preparing for the next stage of its life in its new home of Raleigh Hall. Located in Windrush Square, Brixton, the Georgian Building has been transformed to give a wonderful sense of past meeting present. The original arch work and sash windows make it a beautiful landmark with a new exhibition space extension opening out on the square. With a café, reading room and an incredibly eclectic library with titles such as Pidgin and Creole Linguistics and This Guilded African it is a fantastic space to get lost in.

Speaking to BCA director Paul Reid about the organisation's re-launch, the native Brixtonite is emphatic that this has been a community endeavour and wants to focus upon the organisation rather than himself. Alongside great humility, Reid also radiates huge excitement; even allowing me a sneak peek into the archive itself. Photographs, books, newspapers, even a collection of 1970s children's magazine Dragon's Teeth fill the entire room. Like everyone involved in this organisation, Reid is magnificently passionate and is eager that the Black Cultural Archives enables the black history of Britain to be shared, enjoyed and revered by all.
Is it significant that the Black Heritage Centre is located in Brixton?
Well Brixton is important to me because I was born and grown here. I came up as a child from the sixties and my mother and father had a West Indian takeaway on Railton Road. But it's also important to the BCA because it began here. We were on the corner of Coldharbour Lane and Atlantic Road before moving to Kennington for a short time. Brixton is special for so many reasons not just because it's our home but I think it's internationally known; it resonates all over the world, Brixton.
There are obviously some negative associations with Brixton as well. How has the borough changed during your lifetime?
My appreciation of history has changed over time. I now appreciate that black people have always been in Britain.


Tremendously. There have been tensions with the riots and other problems. Obviously during the periods of 81, 83 and 85, on the news Brixton was referred to as 'A no-go zone.' It was never a no-go zone for me, it's always been my home. Brixton at the moment is struggling with itself I think; it's moved at such a pace. It's the place where there's been difficulty in those early years but what you found was people wanted to get close to that tensions; artists and musicians found it inspired various forms of creativity. Certainly in some of the houses up and down Brixton they'd be in ownership of black families, and they'd sell up and go off to Croydon or Thornton Heath, cashing in on it and there's no right or wrong. But you look at it you notice it has changed tremendously.
Out of curiosity, what food did you serve at your family takeaway?
Oh, the whole range of foods. Bun and cheese, curried goat and rice, snapper fish, bammy. We used to open up at eleven o clock at night and we used to close at seven o clock in the morning. It was the life and scene of Brixton at the time. It was called Aunties' Kentucky.' I think that was the name on the front of the shop when we got it and it never changed. But my father was from Jamaica and was given the nickname 'Paddy.' So it was "We're going to Paddy's."
What's the history behind Raleigh Hall?
It's a grade two listed Georgian building that's been through a lot of changes, built in the early 1800s. Over the course of its life it's been the home of the Liberal Club, it's been a school and all sorts of stuff. The BCA was founded in Brixton by Lenford Garrison in 1981. During our time in Kennington our address was 1 Othello Close, and now the BCA is located at 1 Windrush Square, Brixton. Which I think is divine.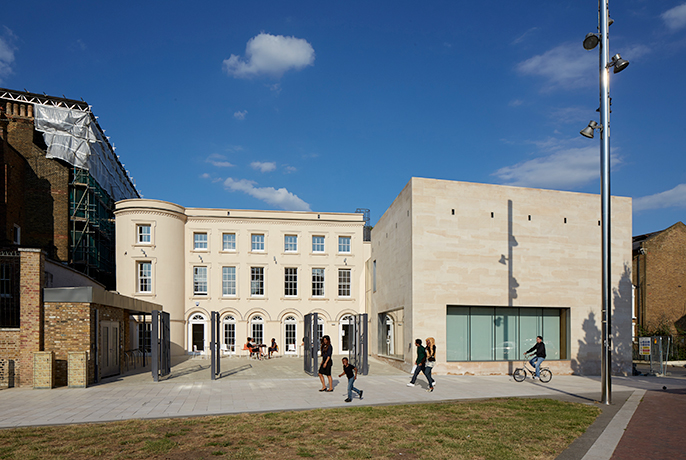 As the BCA's director what do you see as the main purpose of the organisation?
For me personally, when I think about history, certainly when I was growing up as a child there are images that come to mind; kings and queens and so on. I don't recall seeing black people in those images of history; I always felt that I was studying someone else's history, not my own. I think over time I got to find out about the SS Windrush of 1948 and in came the ship and 498 people, mainly from Jamaica got off. The point is my appreciation of history has changed over time. I now appreciate that black people have always been in Britain. I think that if we were all to know that, it might change the way we see ourselves or certainly the space that we are in. It questions our understanding of where home is, and we can claim England and also claim the places where we have more recently come from. I think it's important that young people see themselves in the curriculum as reflective of positive history.
You've done a huge amount of youth work throughout your career, a lot of it Brixton based. In 1999 you founded the New Initiatives Youth and Community Association charity that delivers African centred rites of passage programmes. What does that involve?
We don't want to create an archive which is simply a place where we store lots of documents. It's imperative that we bring the archive alive and find different ways that people can engage with it and enjoy it and share their own stories.
It grapples with the question of what it is to be an adult and what it is to be a child. In African societies, you'd be hard pressed to finds a term for 'adolescence' You have a process that moves you from being a child to an adult and it's a community owned process that leads to a celebration and there's a clear change in yourself .I wondered what it would be like to move these ideas here. So we worked with young people and families to create a programme that if they were to complete, we would then hold them up high and embrace them as an adult. It gives us an opportunity to transmit some of the key cultural messages and to make statements about what we expect from young people and what they can expect from us. It feels very much for me that there is an absence where we haven't done that and people can drift endlessly from childhood into the teenage stage and get stuck betwixt and between.
In your opinion is identity, specifically referring to cultural background, a significant issue for young people today?
I think these are long term issues. I think everybody wants a sense of where we come from. Programmes like Who do you Think you are? And Ancestry.com are all attempts to find out who we are. With black people this needs to find out the consequences of enslavement; where did my people come from? What was my name before it all changed? I think these apply to everybody - serious questions that carry over in life.
Do you think the BCA can help people with that?
I certainly would hope so. We don't want to create an archive which is simply a place where we store lots of documents. It's imperative that we bring the archive alive and find different ways that people can engage with it and enjoy it and share their own stories. We generally find that it triggers all sort of wonderful conversations. It's something that will send out a tremor I hope, and that we'll be known for those collaborations.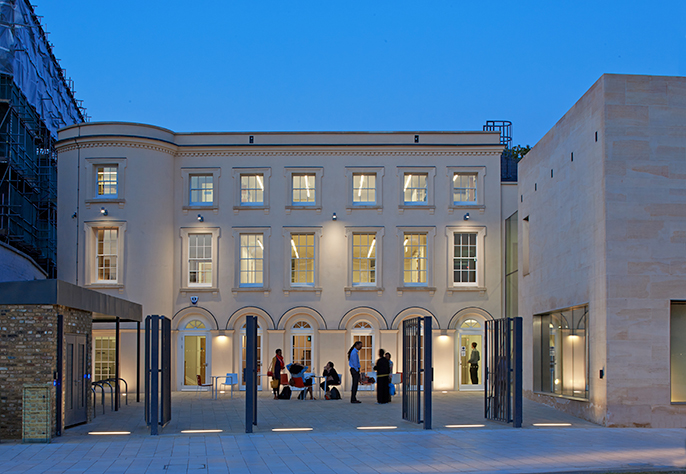 In your eight years as the director of the BCA what has been your greatest challenge?
The greatest challenge was the securing of funding, because you've got to do a huge amount of work and cultivate relationships so people will have confidence in your organisation. Black organisations I believe get put through considerable scrutiny, so I think the difficulties have been to do with ideas around capability. A local resident recently said ironically, "Where is the white cultural archives?" We were on the same page, recognising that white history is all around us, but those ideas still exist. I would say that we need the BCA in the same way that the Jewish community need the Jewish Museum or the Chinese community need something for themselves. It's not that institutions shouldn't be diverse; it's just that communities are the authorities of their experience so therefore it's only right that they tell their stories in their own voice.
What has been your greatest success?
That's a tough one because how do you measure success? It's so varied. I've learnt so much from being here so I've grown hugely as a person. I've also seen the archive grow tremendously as an organisation. When I came here in October 2006 the organisation was turning over £45,000 per annum and through the endeavours and work of the community and other colleagues I am now in the proud position of telling you that this building we're sitting in is paid for. I've also seen incredible archive material come into the organisation, and I've seen how families that connect with their history can unify while they huddle around their own documents. But the most success is that we've arrived in this spot. It's the first step. We want to see the glow in people's eyes as we embrace this heritage together.
Related links
24 Jul – 30 Nov Re-imagine: Black Women in Britain