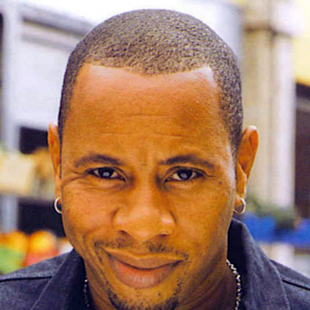 Afridiziak Theatre News is delighted to have our first chat with actor Roger Griffiths who is about to embark on one of his most challenging roles to date. Here, he fills us in on his portrayal of modern day hero, William in the Red Room's, Lost Nation which is set around secret locations in the London Borough of Brent. He tells me 'he's always got something lined up' and his well-established career includes work for the Black Theatre Forum at The Riverside and Shaw Theatre such as Blood, Sweat and Tears.

His extensive theatre credits include a US tour as Banquo in Macbeth, Truman in Meridian at Manchester Contact and One Monkey Don't Stop No Show. He's no stranger to our television screens and you'll probably recognise him from Chef which he starred in alongside Lenny Henry. In the early nineties Roger Griffiths co-founded The Posse – a group of eight actors who wrote, directed, produced and performed their own work.
Based on interviews with real people, Topher Campbell's Lost Nation is a site-specific drama about those who battle against the odds to overcome the challenges and pressures of society and a Government who brand them skivers and shirkers.
How did you get involved in the Red Room's Lost Nation?
I know the director, Topher Campbell, who asked me to do it. It's based on true-life stories and I loved what I saw. Topher pulled in the actors who could bring life to the characters.
Tell us about your character, William.
William has had a real tragic journey but has dignity and strength. I'll be walking around the streets or outside a block of flats telling his story. It's about his wife who had a baby and suffered a brain hemorrhage. He is fighting to get accommodation but keeps getting moved from pillar to post. He's come to this country and has worked hard so feels he deserves a certain level of care.
How have you researched your role?
You can't prepare but you can take what you're given and build the story, physically. I have free range on how I portray him physically so I've done it as a metaphor of what he went through. I've enjoyed the autonomy. We're going to be performing outside and it's filmed with the crowd walking around the area with me.
Who is the Lost Nation that the production is referring to?
You, me, people you pass every day. I can't define it but it means different things to different people. It could be my mother's age group, who came over and had a plan to work and go back home then they didn't go back home. When they do go back home they are known as foreigners so become part of a 'lost nation'.
Will the audience be required to participate in the performance in anyway?
People should come and see Lost Nation because it's going to be something new that they haven't seen before. It's something they can be part of and will want to help in any kind of way.
Well they will be lead to a place and I'll be waiting for them and they will follow me as I tell William's story. It's a 90-minute piece that takes you on a journey; it's exciting and dynamic. I like it because it's different - let's try things that we haven't tried before. I'm always nervous though as it keeps my excellence on fire, one of those things that keeps you in the business.
Can you relate to any of the themes covered, personally or to the situation of any of the characters?
Yes, I can relate to him in so far as the injustice and discrimination.
Why was the decision made to perform Lost Nation in secret locations?
It adds mystery to the whole piece and gives you a sense of journey.
Why should people come and see Lost Nation?
Because I'm in it and performing my bollocks off and it's going to be something new that they haven't seen before - done in a way they haven't seen before. It's something they can be part of and they will want to help in any kind of way. You realise the system doesn't work, hasn't work and is now broken, completely.
What are you plans after Lost Nation?
I'm doing a play in Manchester called All Our Sons in August with Talawa Theatre.
Info: The Red Room's Lost Nation takes place from 24-28 July 2013.
Here are the meeting places:
24, 26, 27, 28 - The Albert, 1 Albert Road, NW6 5DT
25 - The Tricycle Theatre - 269 Kilburn High Road, NW6

From there the audience will be taken to a secret location.

Roger's performances are on the 26th and 27th July and the meeting point is the Albert, 1 Albert Road, NW6 5DT.
Book tickets, here. Join the conversation on Twitter: #lostnation
Related links
Watch the trailer for Lost Nation
Win a pair of tickets to see Lost Nation
One Monkey Don't' Stop No Show – review, 2011