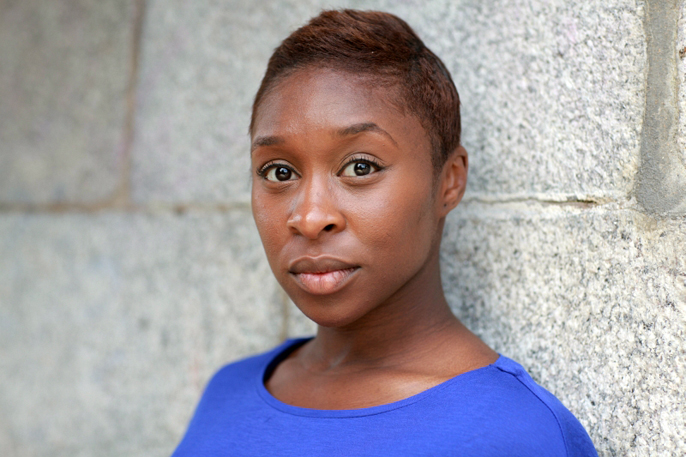 Cynthia Erivo is a woman who believes anything is possible. And she's got pretty reliable grounds for holding such a belief. After graduating from RADA in 2010 she landed the coveted role of Dolores Van Cartier in Sister Act the Musical the same year. This triple threat performer is also a successful singer/songwriter with her sights set firmly on the O2 arena. Currently rehearsing for the role of Celie in The Color Purple the Musical, Erivo will be putting her acting and singing skills to the test at the Menier Chocolate Factory. The actress' optimism is rather infectious and as we discuss her preparation for the role and her future plans, I am left with no doubt that Erivo is one performer who will certainly achieve any goal.
How would you describe The Color Purple?
The core of the story is love and I think that's true for most of the characters. It's about finding love, discovering love, losing love, being in love, learning if there's a right way to love. Also I feel it's a story that is championing women and the things they may have gone through in the past and that some still go through today. Finally it's about how one woman's love can save another woman who doesn't realise the power that she has in herself.
You play Celie from the age of 14 to middle age. How do you show her advancing years?
I use the shape of my body or the way I walk, the gait of my stance. I think using those things to inform people of where I am in time is more interesting than putting lots of make up on. Someone's surroundings weather the body and often people do look the same, I've looked the same since I was about 15. But I walk a little straighter because I've gained confidence or am shaped a little differently because of working out.
How would you describe the music in this production?
The music is a real mix of gospel, jazz, honky-tonk, there's some country as well. It's a mix of cool things that would apply to that time and there's also some R&B sounds as well. There are some songs that are gloriously gospel in their truest sense and then there are some sounds from the era that we're in. There's a particular song called 'Push the Button' which is really true to the time.
Do you think the production gives a negative view of the male gender?
We actually had a massive discussion about this in rehearsals and that's something we want to avoid. No-one is ever one dimensional; no-one is ever wholly evil. They come from a set of circumstances that leads them to a place that they are. They've been taught that this is the way to treat a woman or that's the way to speak to someone. Even Mister, who you automatically assume is just an evil man but he's also going through things and he's been taught certain things. He lost his first wife and he's lost his love; Shug Avery. Each human being goes through different things at different times, we all have different sides and that's something we're trying to show on stage.
You played the lead in Sister Act the same year you graduated. Was it your first job out of RADA?
Not quite, Sister Act was probably my fourth job out of drama school. It was incredible, it was absolutely massive and crazy at times but it's something I'm never gonna forget. Also it taught me how wonderful it can be to be with a bunch of people for so long. It was daunting at first; I didn't know how I'd cope with being away from home for so long with a group of people I didn't know. But you get to be a family on tour and they're how you survive. I feel so lucky to have been a part of the show.
How did you find touring?
The only thing about touring that I would probably change is that it's so tiring. But seeing new places and learning about new people is something I enjoyed. For example Edinburgh was one of my favourite places but then you get to Sunderland and it's completely different. The vibe always changes; the energy's always different and it made sure that the show kept fresh.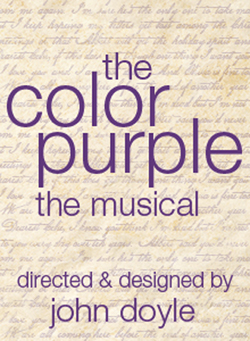 How did you first get into acting?
I was active when I was a kid and my mum would put me in lots of extracurricular activities. When I was 15 I was asked by my school to do a course at the Young Vic. Each summer the theatre does a youth version of whatever production is showing and that year it was Romeo and Juliet and I got the part of Juliet. I loved it from then, but I was the sensible girl who wanted to finish my education. So I'd started a course in music psychology at the University of East London and in my second year I bumped into the Rae McKen who had directed me as Juliet. She said "I think you should go to RADA" and I said "No" (Laughs.) But eventually I gave in and applied, I didn't apply anywhere else and I got accepted and that was that. It wasn't even that I was failing at my degree; I just remember not feeling stimulated or enjoying it the way I wanted to. Then Rae came along and it just woke me up to wanting to be on stage performing.
Why do you act?
I think there's a certain amount of escapism I suppose and I think what really draws me to it is that I can tell someone else's story and be someone else for a while and then be myself again. The aspect of play has never left me. Doing Sister Act was the first time that I really felt like people were enjoying watching something appear in from of their eyes. Also I often get girls sending messages asking how I got into performing and that definitely attracts me a lot. Being able to inspire someone to not let go of their imagination to not feel like this is impossible.
Can you think of anyone who inspired you to not let go of your imagination?
(Immediately) My mum. And that's a genuine answer for me. My mum really is my number one fan. Every so often I'll find her YouTube-ing me. She's not your typical stage school mum; she said to me when I was younger that she'd rather I be happy than do something that makes me unhappy. I didn't tell her about RADA until I got in and when I told her she was chuffed. She's been to every single show that I've done and she always comes to my gigs. That makes me want to keep going 'cos I want her to come and see me and go 'That's my daughter over there.'
You're also a singer. What is your genre?
I'd say it's probably a combination of both R&B and soul because of where my voice sits. It's just a combination of everything; of the things I've heard that have influenced me musically. I used to be slightly obsessed with Annie Lennox but then I'd listen to Brandy. So the writing is slightly obscure and the sound is very soulful.
What would you like to achieve with your singing career?
I'd be lying if I said I didn't want to be signed. I think my aim is to have my own concert at the 02 arena at one point in my life. There are loads of things that most people would think are unobtainable but I don't think it is. I think it's because of the people I have around me that have such a belief that anything is possible.
Why should people come and see The Color Purple?
This is probably one of the most honest pieces that you'll see. It comes straight from the heart and it's a wonderful story of discovery, of strength and I think if you want to be inspired by people this is definitely a show to come and see.
Info: The Color Purple is at the Menier Chocolate Factory until September 14, 2013