Ray Shell, Dream Across the Ocean
Published:

Monday, July 23, 2012 13:50

| Interview by

Gillian Fisher
A Dream Across the Ocean is a new musical written by Marcia Samuels, which explores the struggles of the Windrush population, and how the music from their Pentecostal faith gave them the hope and determination to carry on. And it's British!

Directed by renowned actor and director Ray Shell this production features a live band and music from the Churchboyz! Gospel group.

Afridiziak Theatre News is invited along to the auditions being held in West Croydon and in between seeing some talented young hopefuls being put through their paces by the casting panel, Gillian Fisher chats to the creative team to find out more about this exciting new production.

When asked to describe the play, director Ray Shell explains 'It's specifically about the Jamaicans who came over to the UK during the windrush years and were not welcomed into the host country's churches. So they started setting up their own services in their front rooms and that grew into the established Pentecostal church that there is in the UK now.'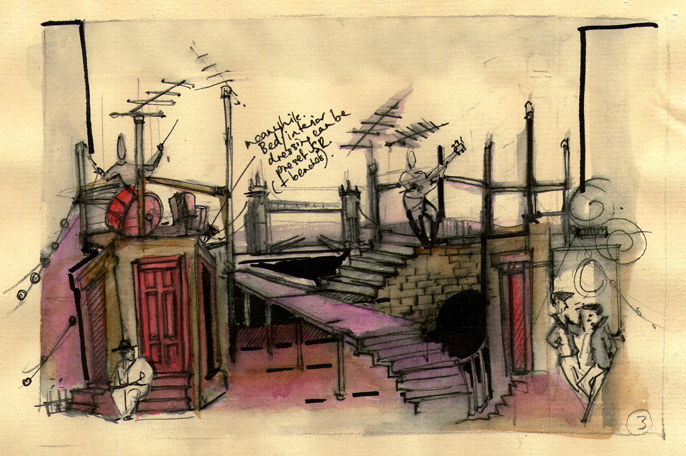 The faith expressed in the musical is inherent in the casting room, with direct involvement from prominent members of the Pentecostal Church. This even extends to one of the casting panel being Bishop Mark Nicholson, who runs Emmanuel House where the auditions are being held. Clearly personally invested in this project, Bishop Nicholson recalls his own father's experiences coming off the boat from Jamaica: "My dad tells me about the community spirit of people; they had to depend on each other. They had no apprehension about emigrating because England was the motherland, but they had no idea what was involved. When people first saw smoke coming from chimneys they thought the buildings were on fire. Seeing snow for the first time… Dealing with things like dry skin and chapped lips… Having asthma brought on by being cooped up in one damp cramped room… It was a wide awakening. We know they came off the boat, but we take you beyond the boat and into the houses and into life.'

As I talk to the casting team about the inspiration for and themes of the production it becomes obvious that music was at the very heart of keeping the immigrant population's spirits so resolute. Speaking to founder of Churchboyz! Samuel Facey, he describes the significance of telling the story through the music of the emigration era: 'We pay tribute to the people that came out of the 40s, 50s and 60s and the music that came out of their experience. A Dream Across the Ocean is an extension of what we do. Piecing together all those experiences under the format of entertainment, so people can come and be educated but at the same time be really entertained as well.'

This is backed up by one of the Churchboyz! lead singers Paul Clarke. 'The music is all about celebrating the whole experience of the Windrush population, and the fact that our parents were a part of that experience and never gave up. It's about celebrating them and our heritage.'

Ray Shell goes on to explain the far reaching influence of the music being featured in this production: "In the same way that the Pentecostal music really took off in America and fed into the blues and went on to create r&b and Motown, then the ragga and reggae, British church music influenced British popular music. The style of music from church songs has led directly to people like Bob Marley, Soul II Soul, Tinie Tempah and so many more. They can all be traced back to American and English Gospel music."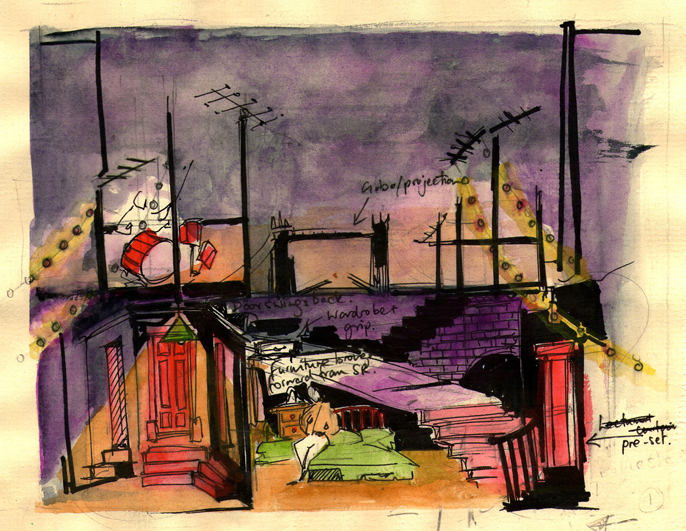 What's so different and refreshing about this production is that it focuses upon the experiences and the church movement of the West Indian community in Britain, which as Ray Shell points out has not really been done before.

'Black people in America knew they were in for terrible times because they were brought over as slaves. But in Britain the black people were first invited here to fight against Hitler, then after the war people in the British government like Enoch Powell went back to Jamaica to invite people over to replenish the work force. But what the government didn't do was tell the country that these people had been invited over here to do a public service and should have been made welcome. But they weren't. All kinds of terrible things happened, but I think the most important thing is that they endured and have established their own cultural institutions in this country which have made it possible for them to remain here and be successful now.'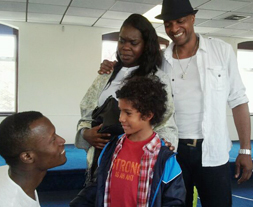 The story is fascinating and the music is excellent. Susan Head and David Fielding from Sid Productions have worked on a wide range of top productions and having both been actors themselves, they have very high expectations of the actors. Susan Head reveals there's a lot of dancing in this production and explains exactly what they're looking for. 'It's the triple threat really; extremely good actors who can dance well and sing well. It's a tough industry!' David adds, 'There's a live band and a lot of background vocals. The idea is to eventually go on an international tour, but for now we're only casting about 12 people, who will have to double up as different characters, so they have to be versatile actors and be able to play a versatile age range.'

Susan also divulges that they've already auditioned several extremely established actors for the musical, including former Eastenders actress Bunmi Mojekwu and Layton Williams who played the first black Billy Elliot in London's west end. Clearly the casting team is going to have their pick of the talent.

This is fascinating production with so many different elements being explored. The songs being sung and the tale being told provide such an essential insight into the creation of the multicultural Britain that we inhabit today. From what I've seen and heard at the auditions the new musical A Dream Across the Ocean seems set to become a classic.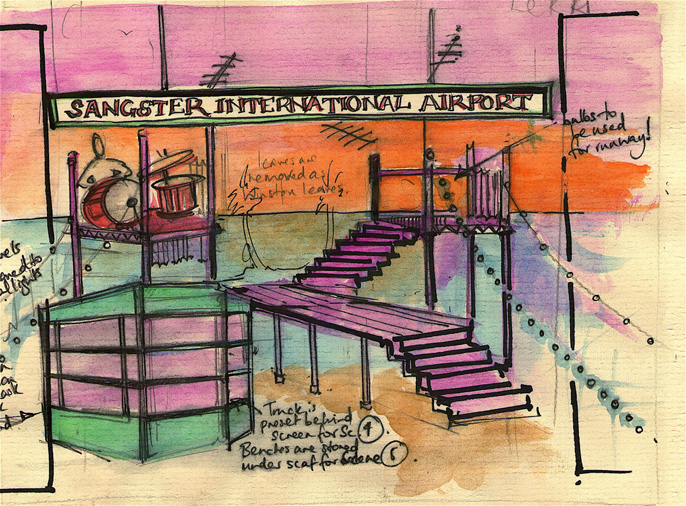 Related links
Cast announced for A Dream Across the Ocean
Dream Across the Ocean listing