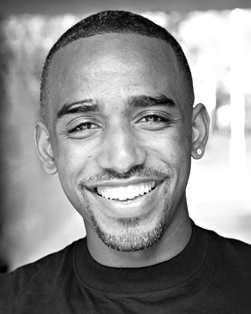 Darren Raymond, a talented actor/writer and artistic director for Intermission Theatre is a strong believer that the 'written word has the power to transform'. From a period spent in prison Darren was given the opportunity to escape his cell once a week allowing him to explore his talent that is drama through the London Shakespeare Workout. He has since gone on to act in numerous plays, become a respected head in the world of theatre, received a Serena Nevielle prize for work of excellence through the Concordia foundation and was invited to Buckingham Palace to be honoured by the Queen.

Afridiziak Theatre News caught up with Darren to talk about his amazing work, his new play reading 10-10-10 and find out what's next.
Darren RaymondThe London Shakespeare Workout was a life changing experience for you while you were in Jail. Tell me a bit about your experiences and why it was so inspiring?
It was influential and a changing point in my life. It wasn't the main influential part of my life but it kick started it for me, introduced me to drama and allowed me to explore talent. When I was younger I wasn't enthusiastic in school. I got by in school and was easily influenced. I didn't have any role models. But the London Shakespeare Workout was powerful because it was light in a dark place.
Shakespeare holds a great influence over your work; tell us more about this...
I'm a great fan of Shakespeare. I wouldn't define myself as a 'shakespert'. I can pick up a text, and not be afraid of the language. I love his story telling and his poetry. I'm also a great lover of music.
You started as an artistic director at age 25; did you consider this quite a challenge being so young?
Well I was going to the church (St Saviours) for a while, the creative director asked me. It's been a great learning curve; it's been a massive success.
What are the hardest things about working in theatre?
The money. The youth theatre gets government funding. Whereas the professional theatre struggles to get money, you need to be different and there needs to be uniqueness. For the youth theatre, for them affirmation and transformation is the hardest thing.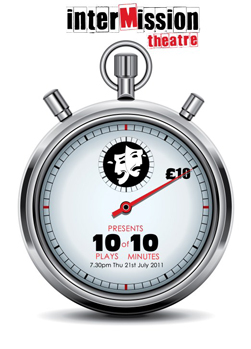 Tell me about some of your most unforgettable roles in your acting career. Like your role in Cracking the Whip and Black Atlas.
Once I was released from prison, I was getting jobs here and there. I've played so many diverse roles. I played Othello (Shakespeare) and there was so much depth to the character. Cracking the Whip was a contemporary play; that was great. It was looking at the problem of the young black male in society today. And Black Atlas that was good as well. I love acting.
How do you balance such a busy life as writer, director and actor with being a family man?
I have no idea. I really don't know. It's getting harder now as I start to kind of analyse more. When you stop and analyse, things start to slow down.
Recently you were honoured by the Queen, how did it feel to be invited to Buckingham Palace?
I still don't know I'm not sure; other people are making a fuss for me, because I've been through so much in my life. The Queen was more like in my mum, and my Nan's generation. I wish she was alive to see her grandson getting honoured by the Queen. It's gonna open doors for me, in terms of my career.
Would you consider yourself a political figure? As you have spoken at the House of Lords, about youth offending- how did that go?
I used to do a lot of motivational speaking around the country. I was young when I started. I'm a motivator and I think I know how to get through to young people. Growing up in Hackney, I didn't know about things geographically. It was a new world, but I'm speaking about things I knew about, and I'm passionate about. Now I am able to analyse life, I've been in situations much scarier, I don't understand why I need to be afraid it's just people.
Tell us about 10-10-10, and how did you come up with this exciting new showcase?
I was reading a play which I encouraged one of my young actors to do, and he wrote a 10 minute piece. It was a big ask for an audience to sit there for 10 minutes. So I thought...10 pieces, 10 minutes, 10 pound; got a nice ring to it! I've always been interested in birthing new things and providing a platform. I developed a whole protocol as to how10-10-10 would work. Since I've been acting I've learnt a lot about production management, it meant I could put all those skills together. There are about 50 people involved and they're all different ages and from different backgrounds.
What's next for you?
The Youth theatre has a play starting November 3rd through till December Called The Playground held at Intermission. It's a take on A Midsummer Night's Dream, an adaptation. We always do Shakespeare at the youth theatre. We have done a take on Julius Ceaser called Wasted. We did Romeo and Juliet last year; it was all about the postcode war. So this year we decided to do a comedy. The youth group has about 25 members, mainly young people at risk or those who don't have opportunities, and aspiring actors. It's good for them all to get involved together.
KNOWLEDGE IS POWER:
What single piece of advice would you give to someone to help them survive in this industry?
I would say you have to have a faith, and for me my faith is in Christ. But I know that people have a different faith or religion.
---
Info: 10-10-10 is at The Intermission Theatre on 21st July 2011 | www.intermissiontheatre.co.uk