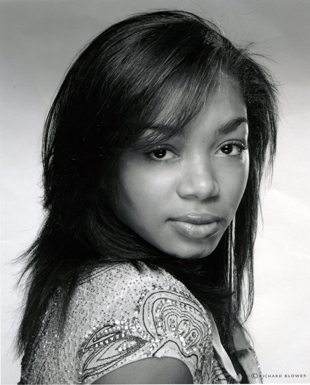 Zaraah Abrahams attended the Italia Conti Stage School and landed the role of Magda in the TV adaptation of Jacqueline Wilson's Girls in Love. She left London at the age of 18 to pursue a career in acting in Manchester playing the part of Joanne Jackson in 176 episodes of Coronation Street. In 2008 she joined the cast of Waterloo Road as student Michaela White and became a core part of the cast for the forth series in 2009. During 2008 Zaraah also took part in ITV1's Dancing On Ice as a replacement skater. She went onto come third in the series and travelled the UK with Torvill and Dean on the Dancing On Ice Live Tour before competing in the Christmas special with Team Torvill.
We caught up with her as she prepared for her role in A Day at the Races which will be at the Broadway Theatre, Barking this month. A Day at the Racists is described as 'a devastatingly timely examination of the rise of the BNP in London set in Barking' – it sound pretty heavy duty. What attracted you to this production as it's a far cry from the glitz and glamour of TV?
It is yes, I got the description of the character and I asked for the script. As soon as I started reading it I absolutely fell in love with it. It's honest, simple and clever and made me think if I can be part of this I will be proud. It deals with issues people don't talk about – conversations we have in our home and we're putting it on the stage. We are saying 'let's do something about it'. People's performances have that affect but it's not often that writing is so thought-provoking. I've had scenes touch me but not a whole script and this one just keeps you going.
How would you describe your own knowledge and interest in politics especially with the General Election coming up?
Erm, I have to say the reason why this play stood out for me is because people in general don't know the ins and outs of politics. Although they know what's not being done. This play is for Tom, Dick and Harry – it's about taxes, benefits, the national health system etc. It educates you on deeper meaning but using colloquial language, we just want you to give what you are going to give. Also the fact that if I was in a play like this then maybe the fan base I have would get educated in a way that is easier to understand.
What are your own personal experiences of racism?
I don't really have any. I've never been shouted at in the street or called horrible names but I did go to a white school and I didn't' really feel a difference but I was told by grandma and grandma's friends that it would be possible that the girl with the blond swinging hair might get the part over me. I don't take it personally. You just need to be who you.
Has the colour of your skin affected your career as an actress do you think?
I think people are still writing for colour and it is apparent but that's the way it is and the only way to make a difference is to keep going and when you get there, make a difference.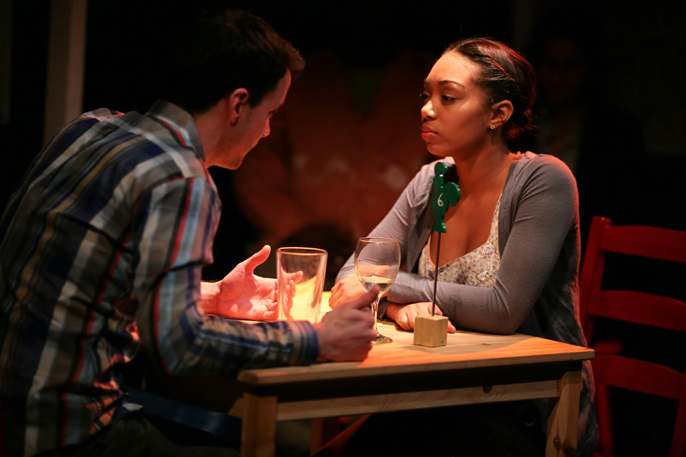 What else does 2010 have in store for you? Will the play be going on tour?
It's was at the Finborough Theatre, Earls Court in March and then the Broadway Theatre, Barking. This is the first year I've not been part of an on going series since the age of 12. This is a good start and would really like to get into film so I'm working with my agent.
Tell us about your experience in the hit show Dancing on Ice?
It was absolutely wonderful. It's rare to find a group of people who are willing you to do so well and they were all wonderful. The show was amazing and showed that if you put your mind to something you can do it. I got amazing strength from Torvill and Dean.
A Day at the Racists will be at the Broadway Theatre, Barking on Friday 16 April, 7.30pm.
---
Related links