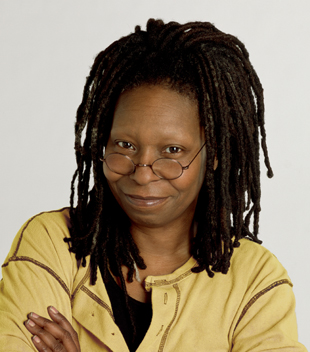 Whoopi Goldberg was in town promoting her latest venture, Sister Act the Musical. Afridiziak Theatre News, editor, Sophia Jackson caught up with the Hollywood legend as she tucked into a very British fish and chips lunch.
It's a while since we've seen you in London, how are you finding your trip?
It's been about 16 years since I last came to London and it's changed a lot although I haven't seen much of it but I also managed a trip to France over the weekend.
So has the trip been worth combating your fear of flying?
Yes, because we need to move the show forward and I want to help get it into people's head and to make sure people understand I'm not in it and the music is different. Alan Menken, who has won about a zillion awards, re-wrote the score and it's fantastic. Patina Miller, who plays Deloris, is really good, an amazing girl and alongside Sheila Hancock, they will take Sister Act to a new level.
So why did you get involved and how does your involvement work with you being stateside?
They asked me to be part of it so I said 'sure'. I live in New York so they send me updates and videos of rehearsals and I send them my notes or I call them. Some of my notes they take on board and others they don't. That's how we keep it moving.
How are you feeling about the progress of the show?
It's going well and once we take rehearsals to inside the theatre (London Palladium) it will take it to the next level, particularly this theatre.
How is the stage production different?
Well Deloris is younger, she's much younger (laughs) than I was, the policeman, Eddie, and her boyfriend's story is more developed. Deloris is not a failed singer which is what I was. She's more of an up and coming singer than in the film. She sees a murder and has to hide and is taken in by the nuns and then it's the same from there.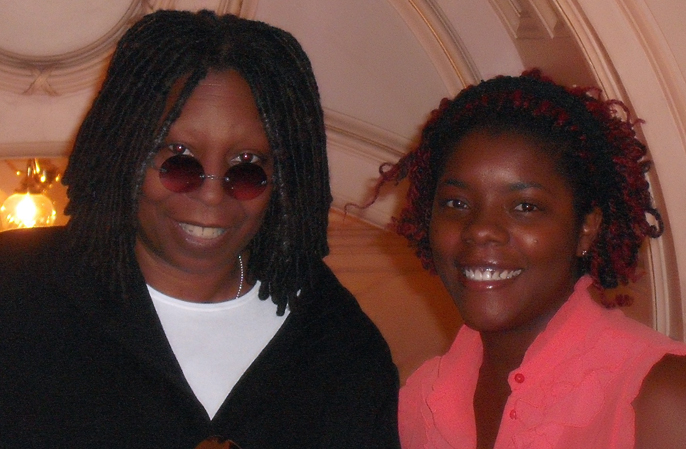 What do you want to say to people expecting to see more of the film in the stage adaptation?
It can't be the same because I'm not in it. We want people to understand this is a new version, not a remake, a new rendition of Sister Act. The music is still the music you love and it's a great, family-friendly show for all ages from children to old people - you can bring them.
What are your favourite musicals?
I love all musicals and I love the idea that people can burst into song as I think that's what people want which is why we have iPods.
You've had a successful career and won many awards, how do you feel about your achievements?
I just gotta chuckle. I'm not doing it for awards, but because I want to do it. It's nice to be acknowledged. My ego is healthy enough to say that I must have something to do with the fact that three films (The Color Purple, Sister Act and Ghost) I've been in have gone to stage and the thing they all have in common is me. That says a lot.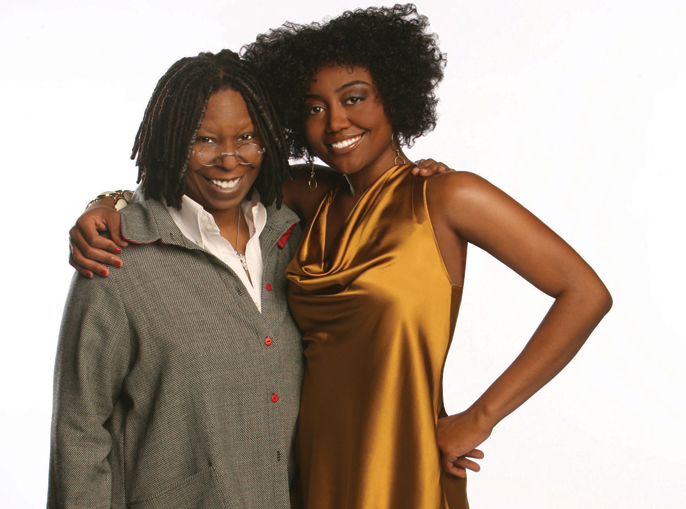 So what's the secret to your success?
I have no idea; I just get up there and hope for the best.
Outside of showbiz success what's your most personal achievement?
My most personal achievement? I have no idea, girl. I had a great kid who has great children and she's a great mom, that would be up there.
It's a while since you've made a movie, when will we see you on the big screen again?
I don't know - if something comes along that knocks me out then I'll do it but I have this day job which keeps me pretty busy (The View).
You've worked on various mediums across film, TV, radio and stage but where does your heart lie?
My heart lies wherever the cheque won't bounce. Yes, sometimes they do bounce when people don't wanna tell you they've run out of money – it would be easier if they told you they were having problems. I like to do anything I can to keep myself amused and enjoy my life.
And, as a comic, who amuses you?
Richard Pryor, Chris Rock and Robin Williams.
Is there any chance we'll get to see you do stand up over here?
It's difficult because of my commitment to The View and they have me for another three years but I'll bear it in mind.
---
Related links
Sister Act the Musical opens on 2 June, 2009 at the London Palladium and is taking bookings until 2010
Patina Miller to play Deloris in Sister Act the Musical
Afridiziak Theatre News editor presents Whoopi Goldberg with Screen Nation Award for Outstanding Contribution to Film and TV
Review of Sister Act the Musical