Vikki Heywood, executive director, Royal Shakespeare Company
Published:

Monday, February 22, 2010 7:09 PM

| Interview by

Elizabeth Odogwu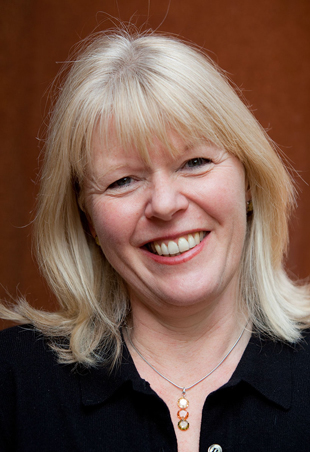 The Royal Shakespeare Company have concerns that reach even farther afield than delivering great shows. Proud to be involved in initiatives with the aim of bringing about change, Vikki Heywood, Executive Director of the RSC discusses the need for greater diversity within the theatre industry.
How would you describe the role that you play within the Royal Shakespeare Company?
I would describe the role of executive director as to effectively run the business of the organisation. I'm responsible for overseeing the finances, marketing, the RSC brand worldwide, legal affairs and the employment of everybody within the organisation. I'm also very engaged and involved in the entire artistic process and support the work that the company is producing so it's a pretty wide brief which is one of the great things about being executive director.
Were you always interested in theatre and did you plan for a career in the industry from a young age?
Growing up I always said I wasn't going to have anything to do with televisionor theatre. I had an interest through my parents' interest and also my father was a writer for television. I spent some time not knowing what I wanted to do until my father took me to see a performance at the Central School of Speech and Drama. I didn't want to perform but suddenly discovered a whole new world known as backstage. Once that world was opened up to me I discovered that you could do a course in stage management and that's when I knew what I wanted to do.
How did the Think Theatre Campaign come about and what was the motivation behind developing the initiative?
Over the last ten years I have become increasingly frustrated about the fact that I think the industry as a whole is not good enough at sending out the message to a wide community that this is a place that wants them and wishes to employ their skills. Specifically we have done some good work on promoting women in the arts and have put our considerable weight behind delivering energetic solutions in that area. We haven't gone nearly far enough yet with people from black and minority ethnic or disabled communities so I talked with my communications and human resources teams about what the RSC could do about that. We also looked at changing the way the RSC advertises and sends out messages and additionally what else we could do to communicate with a vital part of the British community to make ourselves worth considering. There have been improvements in attracting people from these communities to creative opportunities, but not to back of house roles. As an industry we have an obligation to get that message out and so campaigns like Think Theatre are hooks which help you focus on being brave enough to say that about a problem that is endemic throughout the organisation at any level.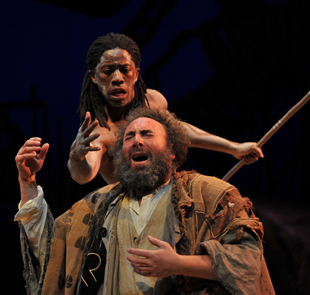 What are the biggest obstacles you face in trying to achieve these goals and what more could be done to tackle them?
I think the biggest obstacle is impression and personal experience. There are a whole range of initiatives that are happening and you can see an industry that is taking these issues seriously and is trying to do something about them, but the question is why isn't it making a difference? I think it'sto do with personal impression and that's something that we have to move on, in the same way as we have casting, marketing and through the shows that we put on for the range of audiences we attract. We need critical mass; continual positive images and experiences that tell others if you come to work at the RSC this is a world that includes you. Also, finding key individuals who will say I'll be a circle breaker and I want to come in and change things for the next group of people to follow suit would help.
As one of the most prolific theatre companies do you feel that the RSC has more of a responsibility to be at the forefront of campaigns that have the capacity to impact on the wider industry?
Yes, absolutely. That's one of the reasons I've started this. We have to play a leadership role that is broader than the work we do on our own stages. Companies like the RSC, the National Theatre and The Royal Opera House are rightly expected to take a view about the industry as a whole and I think it's important that we stand up and say what we think.
How has the industry responded to the RSC led campaigns that are seeking to address these issues?
There are lots of individual strands to campaigns like this and each organisation has various things that they are doing. At a meeting recently I threw down a challenge and said we need to join together and create some key industry wide messages. Jointly I don't think we've done enough as an industry about this and by creating such initiatives there is now a growing interest in taking it further in a more united way. I've spoken to organisations such as The Skills Council to discuss how we can come together to focus on putting across a positive message which is, the desire to want to change.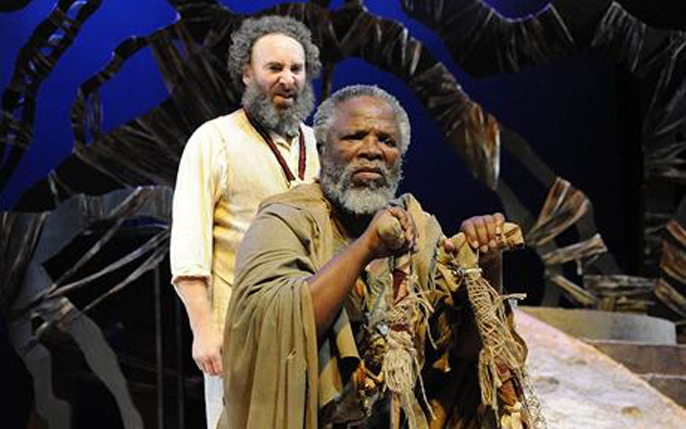 Finally, what advice would you give to people interested in a career in the theatre industry?
You need to be a bit of a jack of all trades to be able to run a theatre company so get a grounding in two or three areas if you want to move in to management. Have a real interest and remember there are a range of varied jobs in theatre that you can move in to at any age as well as transferable skills that you can bring in from outside of the theatre world. It's a lovely moment when you find someone who has been able to align an interest with theatre with the fact that they may be really good at accounts.
---
Related links
More information about Think Theatre
Afridiziak Theatre News review of Julius Caesar, The Courtyard Theatre
Afridiziak Theatre News review of A Midsummer Night's Dream
Afridiziak Theatre News interview with David Ajala
Afridiziak Theatre News interview with Debbie Korley, Comedy of Errors
Afridiziak Theatre News interview with John Kani, The Tempest
Afridiziak Theatre News review of The Tempest
Afridiziak Theatre News review of As You Like It
Afridiziak Theatre News review of The Winter's Tale