Interview with Russell Evans, Strictly Bingo
Published:

Sunday, 20 September, 2009 5:09AM

| Interview by

Sophia A. Jackson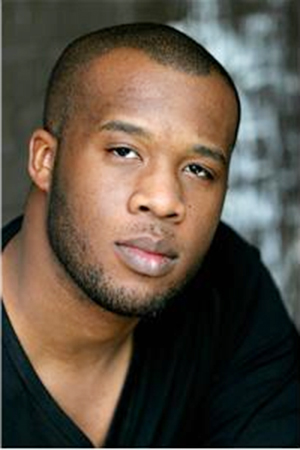 Russell began acting in school plays at the age of 10. He continued to take a healthy interest in drama up until the age of 15, but then opted for a career in the IT Industry.
Several years, and a degree later Russell got back to his first love and began acting again. In a short space of time Russell has appeared in theatre productions, and readings at the Royal Court and the Young Vic to name a few. Most recently he has just completed a commerical for Guinness Africa.
He currently trains at the Identity Drama School at the Drill Hall, where he met director Suzann McLean - who subsequently invited him onto the Breaking Through Actors Showcase, which led to the upcoming performances of Strictly Bingo at the Hackney Empire.
Russell talks to Afridiziak Theatre News about Strictly Bingo and coming out of his comfort zone.
So you're starring in a new play called STRICTLY BINGO. What's that all about then?
I was part of a workshop called Breaking Through, meeting weekly and also having one to ones with casting directors and people like John Byrne from The Stage came down so we could give everyone an insight into different aspects into the industry. We performed at Oxford House, Bethnal Green, and the artistic director from the Hackney Empire came down and he liked it. The play is about people, set in a bingo hall in east London. It's a cast of15 people and we see a snap shot or the 'passa passa' on the different issues they are going through and this provides the backdrop for the play.
Tell us about your character?
I play Bradley James, a bingo hall manager who has moved from the west London branch to the east London branch. But it's the same branch where his ex baby mother goes to. Bradley is also a bit of a ladies man as well, and has a 20-year-old daughter. He started young.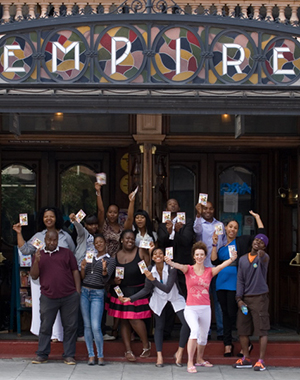 So how was the play received at the Oxford House?
We were pleasantly surprised. That show was the first performance to an industry crowd. Most of the people were either very new – first time on stage or others more like me – started out but looking for a platform. The feedback was that the audience never got the impression that these people were amateurs, and that it was like a proper play in all aspects. I don't generally do the nerves thing as I get myself into a zone. However with people like Paulette Randall, Humphrey Barclay, Charles Thompson and Javone Prince there - people whose opinions I Respect - there was that extra thing hanging on it where you want to get right.
You started acting from a young age. What is it about acting that you enjoy so much?
It's being able to get away with things you can't normally. A form of expression, I started young and then stopped. I have traditional African parents where the arts is frowned upon so I went to university and did software engineering. But I don't regret it as you need that balance of working and making money and so it's good that I have my degree to fall back on.
What made you decide to get back into the acting game?
I wasn't enjoying what I was dong, not what I wanted to do. At the moment it's 50-50 with the IT job and acting but it's starting to pay off.
How are you finding the Identity Drama School?
If it wasn't for ID then all of these opportunities wouldn't have come about. I met Suzann McLean through ID, she's one of the teachers there. It's opened so many doors for me. Because it's not somewhere like Guildhall, the people that come have a high work ethic.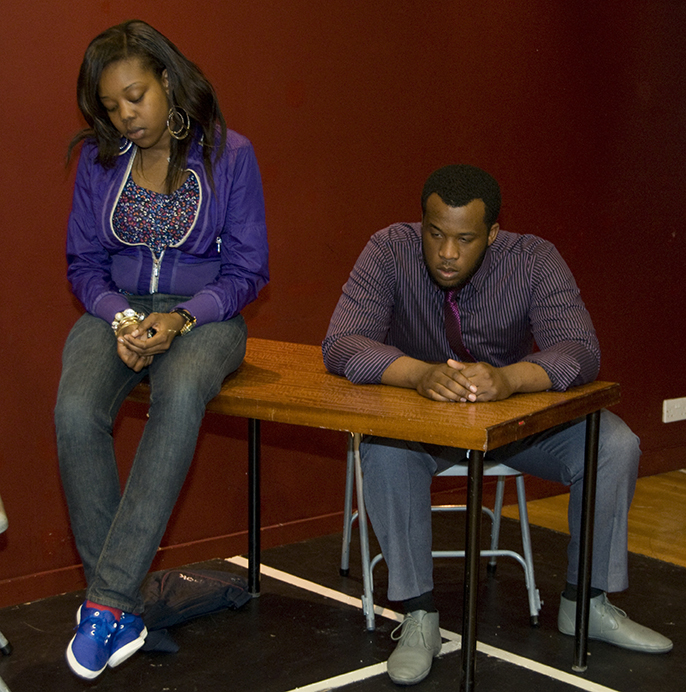 What are you tips for getting into and making it in the acting business?
Dip your toe in first and try schools like ID and Anna Scher if you're younger, but once you decide you can't do it half-heartedly. There's that balance of being in it and being able to eat.
What are the greatest challenges in being an actor?
When you first to come out of your comfort zone. I'm quite open and friendly but when I was doing a class with Che Walker from ID, it got a bit emotional. I've always had a barrier with the whole crying thing. Also, last year was my first stage kiss – that was harder than I thought it would be. I've been with Nana (fiancée) for ten years next year and when it came down to it I just thought this is actually really awkward. But you have to take yourself out of the situation and firmly put your actor hat on.
Why should we come and see your show?
It's very funny and you will come away knowing you've had a nice night
Info: Tickets usually sell out in advance so don't be disappointed, book early.
Related links
Strictly Come Bingo is at the Hackney Empire on 25 and 26 September 2009.