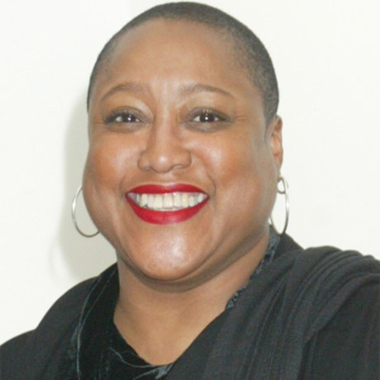 Jennifer Rock interviews Paulette Randall, director of stage play Radio Golf, at the Tricycle Theatre. She is a noted theatre director and television producer; she shares her experiences with us.
You are working on Radio Golf at the Tricycle Theatre, tell us about that?
It's set in the Hill district in Pittsburgh in 1997, it's about a black man running for mayor and it's the first time a black man has done so in Pittsburgh and it's about what happens to him.
Why is it important for people to go and see this play?
I think that August Wilson's is one of our greatest writers globally and if people are interested in fantastic writing then they have to come and see this. Also there are some wonderful actors in this production, if you want a good night out, it's going to be funny but challenging as well and its going to make you think, so if you like that kind of theatre then it is perfect for you.
Do you see any comparisons between UK theatre, Caribbean and US theatre?
I think that they are all so very different because we have different histories. On a universal and global level we may have similar stories that we tell. For example, recently we have been having celebrations about Windrush, and consistently we haven't been here in those sorts of numbers for a century yet. If you look at the Caribbean and US you can go back centuries and find different types of theatre which has now changed, developed and moved on. The only other thing is that in the Caribbean and especially English speaking countries, it was based on an English and European notion theatre mixed with a slant from whatever island you were from. But that's in the main theatre houses, I think that theatre has always existed but maybe in small communities and villages, we have always had our own type of theatre which has been with music and storytelling so over the years we have developed and changed.
How do you feel black theatre has evolved over the last decade?
I think we have seen a continuous development of writers with their work being produced in main houses, which is a big change from the past when it was mainly small theatre companies doing work. But then on the other hand you could say that we have lost out because we don't have as many smaller theatre companies developing our writers that way. So there is progress but there is loss as well.
What was it like working on a series like Desmond's?
The series had been going for a while before I joined it, and there was a feeling of confidence for me in who these people were and what they were about, so our agenda was to make sure that it was funny.
With Black History Month (BHM) upon us, do you feel that there is an appreciation of black culture/theatre or is it simply a token event?
I think it polarises it and makes people think that there is a lot. Politically I think it's good to have a birthday where there is a time when we focus in on a specific thing, so if it's black history month that's great, but I don't want that to be at the cost of doing nothing else for the rest of the year. I think it should be much more like a festival, and for the rest of the time there needs to be consistently more black work. I think in London there is more chance and opportunity and outside of London I don't know how regular that is.
Where so you see black theatre heading?
For me, over the years, I've seen many more actors coming out, we have potentially more directors out there, so that is all very exciting as long as it stays healthy and keeps growing and there is a consistency to it. For me I remember starting out and there was a group of directors and writers and then there was a lull, but now what we have got is a feeling of longevity that is crucial because that is how you lay down foundations and make sure that something is maintained.
How did you start out in the industry?
I went to drama school when I was 18-years-old, where I trained to be an actress at Rose Bruford College of Speech and Drama, but I don't think that I was very good at it.
Where did you go from there and how did you get into directing?
In my final year I started writing, and I had a play produced at the Royal Court for a writer's festival calling Fishing. So while that was in rehearsals I was watching very closely at what the director was doing, and thought I wouldn't mind having a go at that. I then applied to the Arts Council for a bursary and got it. I then ended up training at the Royal Court.
Which actor's have you enjoyed working with?
All of them because they all bring something different. If you're talking about a company, I think the Posse was probably the most unique, extraordinary and brilliant experience.
Do you ever get to answer your critics?
I've never had a chance to answer my critics. I think that they have a job to do and I have a job to do. My job isn't trying to change your opinion of what you think I've done, I think that you are entitled to your opinion, I might agree or I might not. I always say to people if you think the review is good show it to me, if it isn't, pretend you never got it.
Do you get involved in the casting process at all?
With the casting process it's a 'feel' thing, even though you now a lot of the actor's because I've been doing it for quite a while, you still need to meet and talk and maybe read a bit, because there is a feel that you are looking for as well as a look. It's an interpretation of the piece, and to grasp what that actor's take on the part is.
What are the major differences for you working in TV and theatre and what is you're preference?
I am very lucky, because when I do get the chance to work in TV I don't direct I only produce so its two completely different roles. If I have to give you an answer I'd have to say I love directing but I have a great time producing.
Describe a typical day directing?
I'd come in, in the morning, spend a little time with the actors, it's quite relaxed, I prefer to work that way, we might discuss what has been in the papers, which for me is all of us coming together before we start work. Then we get on with the script and the work in hand, depending on what stage you are at, it could be reading or moving around. It can be quite intense.
If you were producing, would it be a similar day?
No, because the kind of producing I do is mainly sitcoms or sketch shows, so most of the time you are in the office doing all of the stuff that needs to happen, while everyone else is having fun in the rehearsal room. So at the beginning stage of producing it would be about getting your team together, the crew, director and designer and all the other people that play a part in building that show.
Do you see yourself as a role model for up and coming directors and new people to the business?
I think that someone has to appoint you as that, I just see myself as someone who is willing to help in any way that I can. Whether it is encouraging or on a more practical level we have to have role models and if people assume that I am, I don't mind taking up that mantel. There is a lot of responsibility that goes along with being that and we have to be careful with what we do with it.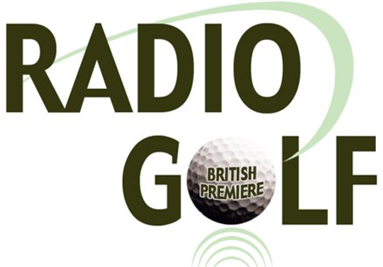 Clean Break uses theatre to work with women whose lives have been effected by the criminal justice system, can you tell us about your role them?
I work as an ambassador for them, I have been involved with them for a number of years and I think that the work they do is crucial, it's so valuable and so needed. I think that they are the only people who are doing that, so I don't have a problem remaining committed to them.
What advice would you give to up and coming theatre directors?
Go and see as much theatre as possible, see dance, live music, go to galleries look at paintings be inspired in whatever shape or form that you can be. Also make sure that you write something everyday.
You were involved in the Talawa theatre, can you tell us about that?
I ran it for about two and a half years that was great because I got to do some production where I believe I wouldn't have been able to do anywhere else. Mainly because of the cast size, there were such big productions, so that was fantastic to do and consistently turn out good quality work. It was a great experience, and also running a company it was a very grown up thing to do. Although, sadly I had to resign in the end; but I don't regret going there at all.
Where do you see yourself in the next ten years, do you think you'll still be in the theatre?
I hope so, I have to decide on whether I want to go back to running a company, or starting a new one or just continue what I'm doing and getting better at it.
What inspires you?
All sorts of things, people and music inspires me, just the thrill of doing it keeps me going, every time I'm in a rehearsal room I think, god I'm lucky.
How do you spend your spare time?
I go to the theatre, to galleries, I do all sorts of things, I like reading, I like to sit and eat with friends and families?
Do you feel a site such as Afridiziak's Theatre News which is dedicated to African-Caribbean theatre can benefit the industry?
Anything that is specific has to be of benefit that has a unique selling point and that's what Afridiziak has. Also I don't necessarily think that there is any progress in keeping everything for everybody, I think we need specific things.
What will you work on next?
The next thing I'm doing is a piece called Up against the wall that I co-wrote with Felix Cross about ten years ago. It's a combination musical about 70s funk. If you like music like Shaft, you will like it.
---
Related Links
Read the Radio Golf Review by Jennifer Rock
Radio Golf | 02 October – 01 November 2008 | Tricycle Theatre