Ony Uhiara, In the Red and Brown Water
Published:

Monday, November 17, 2008 9:09 AM

| Interview by

Sophia Jackson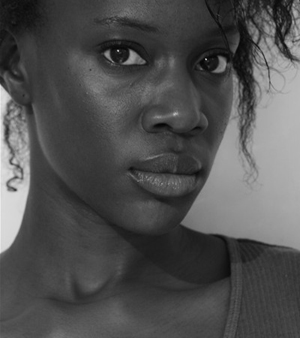 Don't miss Ony Uhiara, who plays the lead, Oya, In the Red and Brown Water at the Young Vic, her first time at the south London theatre. Afridiziak's Theatre News shared an email conversation with her. By Sophia Jackson
How are you enjoying starring in In the Red and Brown Water?
I am so happy to be part of this production and am loving my debut at The Young Vic.
Tell us about your character?
Oya is a young girl from Louisiana with not much opportunity going for her except that she can "run like the wind", and has dreams of becoming a professional athlete. She is given a once in a lifetime chance to fulfil these dreams; and the play is about the choices Oya makes and the choices the universe has already made for her.
What was it like working with water - does it get annoying after a while?
When I found out we were doing the play in water I said "No way, that's so cool!" I mean it was a big challenge; which I always like; and it's not everyday you get to act in several inches of water. Sometimes in rehearsals it was a bit like going on a school trip with your best mischievous friends. We worked with special socks and wellies.
Tarell Alvin McCraney has three plays out over the next few months. What do you think of his work?
I love the way Tarell writes; he is so full of knowledge and beauty. When I got the script for my audition I was like "Please let me get this, please!!"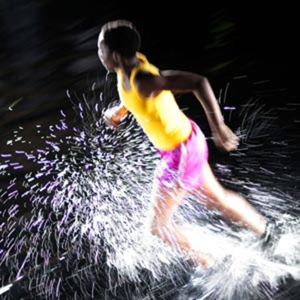 We have seen you on television, on stage and in films. Which do you prefer?
I've done theatre back to back for three years now, playing some fantastic parts and working with great actors and directors. I love the buzz and the immediate connection you get from a theatre audience. But I would love to develop more skills through television and film.
Your brother, Ofo is in the acting business, too. What's he up to these days?
My brother is as creative as ever and has just released an album titled Soul Navigator.
What's your next project?
There is nothing definite on the horizon yet. I've been sent some cool scripts though. I have so many creative aspirations that I want to fulfil.
Who do you admire and would like to work with in terms of directors and actors?
I feel so blessed with the people that I have worked with and been able to learn from so far in my career. There are so many people that I would love to work with again, especially the cast of In The Red and Brown Water. In terms of film though I would love to work with British directors like Joe Wright, whose films I find so satisfying on many different levels.
---
Related Links
In the Red and Brown Water is on until 8th November at the Young Vic