Michelle Williams aka Roxy Hart, Chicago
Published:

Wednesday, July 8, 2009, 10:45PM

| Interview by

Chloe Thomas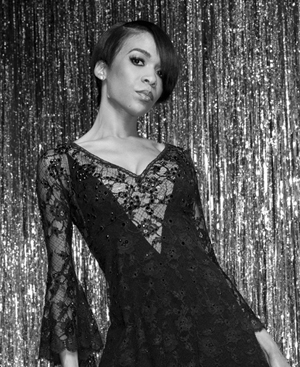 Michelle Williams is one of the most talented and successful performers of her generation. As one third of the Grammy award winning trio Destiny's Child these wonder women sold over fifty million records worldwide and have often been described as the most celebrated girl band of all time.

Following a series of successful hits on Broadway with roles in "Aida" and the "Colour purple" Ms Williams is in London and will "go into her dance" for the role of the sultry murderess and "scintillating sinner" Roxie Hart in Kander and Ebb's musical, CHICAGO.

With just one week before the curtain rises on her west end debut and yet another alter ego beams before the crowds, Afridiziak news decided it was time to meet the girl beneath the glitter.
There's been a lot of anticipation about your turn in CHICAGO how do you feel about performing on the west end stage?
I am very excited about it. I have always wanted to perform in London on the west end stage and gain exposure in that way.
How did you actually become involved in CHICAGO did the producers approach you?
My agent got a call asking if I would like to play Roxie. I don't know how they came to approach me maybe they knew I liked musicals so I went for the audition and got the part.
How did you prepare for the complicated dance sequences that Roxie has?
Well Dean Stuart is a really great choreographer and he got me going with the dances. It's all through him really and I just practiced and went over things with him and that's how it developed.
You're no stranger to musicals having starred on Broadway in Aida in 2003 and the Colour purple in 2007 are there any other roles that you would really like to do?
I would like to originate a new role in a new musical or play. A brand new role maybe one that was written for me, that would be ideal.
Before your involvement in Destiny's Child you started out as a backing singing for R&B star Monica but where did you inherit you talent and desire to be a singer?
It really came from my childhood. I come from quite a musical family and when I was growing up I spent a lot of time in church gospel choirs and we would tour and practice regularly so yeah that's where it came from.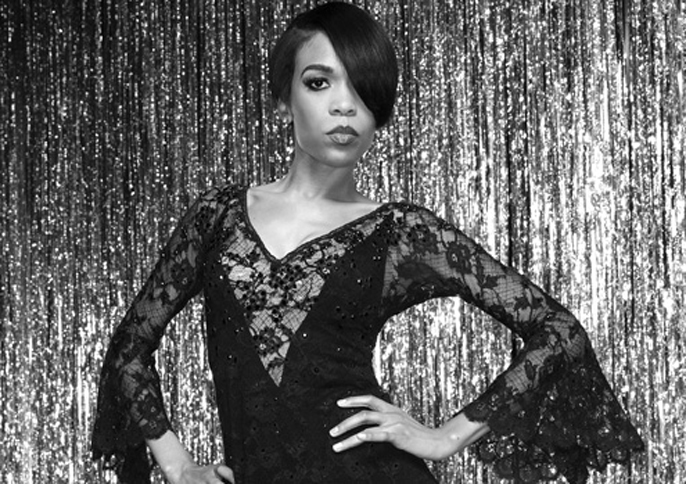 What was it like being part of one third of the most groundbreaking girl band of the 21st century and performing all over the world?
Oh my goodness that whole period of my life was like a whirlwind! We were working so hard in all these amazing cities like Paris and London but we never had time to enjoy it. Janet Jackson actually told us to calm down and enjoy ourselves because we were in danger of burning ourselves out. So yeah I look back on that time and I think to myself that it was amazing but in some ways we were so busy that we weren't stopping to smell the roses - which is important.
Speaking of Janet Jackson what are your thoughts on the tragic death of Michael?
Oh you know it's so sad, he was a role model we all looked up to and he was an inspiration to me from my childhood so I am really, really sad that he's gone. We have lost someone very special.
You and the girls rejoined to produce the album "Destiny Fulfilled" in 2004 with that fabulous song "Lose My Breath" do you think it's possible that you could work together again?
I think those days could be behind us now because we are all pursuing our own individual projects. But the fact that fans and people are still asking whether we are going to get back together after five years and they're still talking about Destiny's Child is amazing.
And you and your fellow band mates Beyonce Knowles and Kelly Rowland were certainly a dazzling trio do you see each other regularly?
We do see each other but not so regularly because of our busy schedules.
Now I believe you are the first black person to play Roxie Hart in this country and I think you are a positive role model for young people. What message would you give to young black kids that wish to enter the performing arts?
I would say go to see as much performance art as you can. Don't just stop at the pop concerts, there's lots of amazing opera and theatre, so many great artists and examples of great work to emulate and that's where you can get your inspiration.
So will any of your friends and family be flying here to see you in CHICAGO?
Yes I can't wait I am going to have a lot of friends and family coming out here.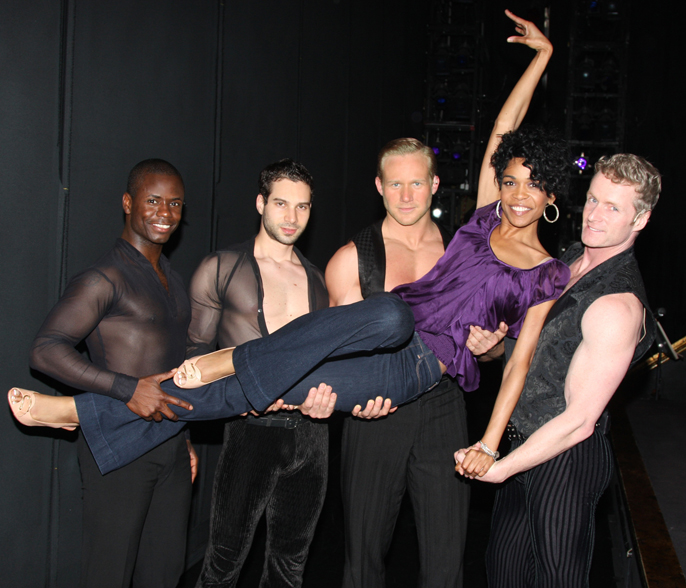 And finally what do you think of London?
I love London, I am so happy here, I am staying in a great part of town and I am going to perform in a wonderful show! It's fabulous.
---
Related links
Michelle Williams is in Chicago at the Cambridge Theatre from 13 July to 22 August, 2009
Destiny's Child star Michelle Williams to make London stage debut as Roxie Hart in Chicago