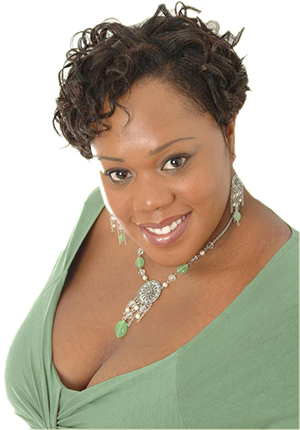 Jennifer Rock interviews, Lisa Davina, who is starring in Shoot To Win at the Brockley Jack Theatre. The play touches upon what happens when playing netball becomes more than just a game.
Shoot to Win looks like an energetic play, how did you prepare for a role such as this, do you have to be physically fit?
As an actor you are supposed to be physically fit anyway. A lot of people have a strict regime or additional hobbies, but for this particular role, we only have one actual netball scene in the entire show. It's all set in the locker room, we do have a little Soca warm up, but there isn't anything majorly physical, we don't have to impress people with our netball skills thankfully, as it's been a long time since I played netball.
What character do you play?
I play Sandra, who is the goal keeper and like many of the other women she's got a few issues. Her big problem is that she has been let down by her boyfriend. It's about how this issue has affected her, as she is not somebody who has great self esteem.
What issues does the play touch upon and do you relate to any of them?
Without giving too much away, it deals with people getting over their past demons, relationships and how women relate to women. It is about how people communicate and interact with each other, particularly in a confined space. Sandra and I have a few similarities so I had my own personal life experiences to draw upon.
Shoot To Win -posterDo you feel that these issues really affect women?
Yes, and particularly black women. There are seven characters in the play, six of whom are black and one white. The white woman in the play wants to be black, so not only does it deal with the issues of being a woman, it deals with being black. It also dissects what it means to be black, in England. It deals with a lot of our identity and who we are and how we define ourselves.
Although the play is not directly about playing netball, do you think it may encourage an interest or awareness in sport?
I'd like to think so; netball is also trying to get into the 2012 Olympics. The play is also on the websites for netball in London and the South-East. I think after watching you might want to pick up a ball. It made me think about my netball days at school where I was goal keeper as well, I remember wanting to be anything but that.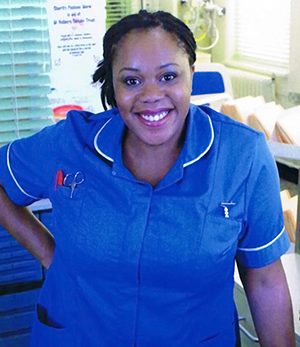 How do you think this play will impact on its audience?
So far the audiences have been great; there was one evening where they were just commenting on everything. A lot of which were the same things that were going on in the characters head in the sub-conscious. It made the experience more real and stopped the divide between the actors and the audience, for that moment we were all turning the page at the same time.
What is it like working with an all female cast?
It's nice because I suppose we can all be hormonal at the same time because we are all females. You have commonalty in that people can understand you more; you can talk about your problems and your issues.
Although the play is predominately about women, will men be able to take something away from it?
They will be quite enlightened; they'll have a little window into the lives of these women to see what women talk about and how they feel about men. I think they'll appreciate it and think that they've found out a few secrets. It would be nice for them to come with partners so they can discuss things.
Having performed in many different cities, what are your views on London's Theatre?
I love London, I am a city girl, to perform on stage in London and in the west-end is an honour. But I also enjoy touring and it's nice to see what other regional theatres have to offer. I've performed in Aberdeen and Inverness; it was great because some of those spaces are new and modern.
Lisa Davina Where did you train?
At Second Wave Youth Arts in Deptford, South London. I did a few summer schools with Talawa and Black Mime Theatre and Lamda. I did a degree and studied Drama at University College Northampton, but it was more about the study of drama and it wasn't vocational, but it did give me confidence in my ability to dissect the text.
So how did you learn the other things that you didn't do within this course?
After university I worked at the Tricycle Theatre for a year as the assistant house manager, I think it served to make me more hungry. After that I started auditioning and won a scholarship for the Academy Drama School. Although drama school is not a necessity, it helps to give you extra confidence and communicate and work with people.
Where you encouraged into becoming an actor?
No, I wasn't, although I do understand because it is hit and miss. Therefore, what I'm trying to do is to get a casual job which is flexible, or I have a side line. I'm trying to do workshops with young people.
What advice would you give to aspiring actors?
It's not all about the bling and the glamour. It is about the hard graft. You have to start at the bottom. You might want to take additional dance or acting classes or go to the gym, often they want an all rounder in singing acting and dance. I think you should also have a back up plan but don't get caught up on it. You might have to do other jobs before you get to the big Broadway stage, which is brilliant, the more you experience life, the more you can bring to your role.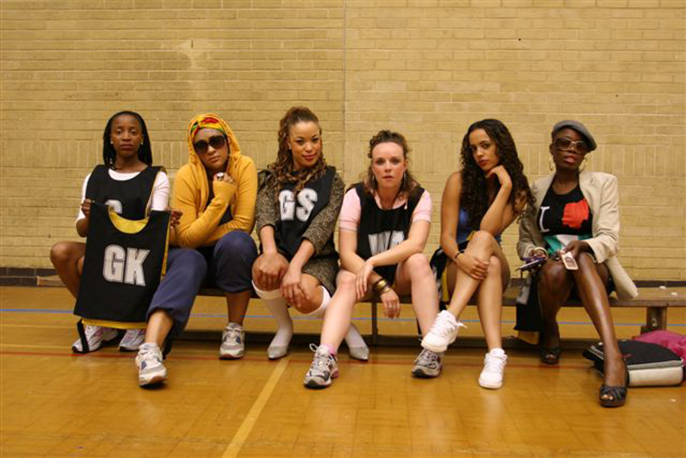 As a black actor, do you find theatre roles few and far between or not, is there a lot of competition?
My first jobs out of drama school were the Lion King, and I did Porgy and Bess, a black opera/musical, the Bacchae, a Greek tragedy and BBC Radio's Norman Beaton Fellowship. Therefore, in my experience I've only ever had mostly black jobs, even this with this play. Like anything you have to build up a reputation for yourself whether you are black or white. I can't take away the fact that I'm black and a woman, and I'm proud of that. I remember as a child if there was a black person on TV it was a big deal. The kids today see black people on television, so for them there are many black roles and opportunities. I would like to see roles especially in theatre that are colour blind.
What is your next venture?
Thankfully, the writers of the show came to see the play and they loved it. One of the ladies who came along with them was a producer I had auditioned for a few weeks back, for a show called Catalista, after the performance she offered me the role, so it is nice to know that when I finish this job I have another one to go to. It's at the Oval House, and it's a Grenadian play and my parents are from there, its fantastic at all levels. God is smiling down on me.
Info: Shoot to Win is showing at Brockley Jack Theatre 410 Brockley Road, Brockley, London, SE4 2DH www.brockleyjack.co.uk | Tickets: £11.00, £8.00 conc.| Box office: 020 8291 6354 | www.lastminute.com | 09 - 27 September 2008, 7:45pm
Related Links
Read the Review by Jennifer Rock
---

About our Writer
Jennifer Rock is a freelance journalist who enjoys writing about news and entertainment. She is a strong advocate for animal welfare. She indulges in the art of acting, singing and dance. She loves to travel, and is never one to remain in one country for too long.