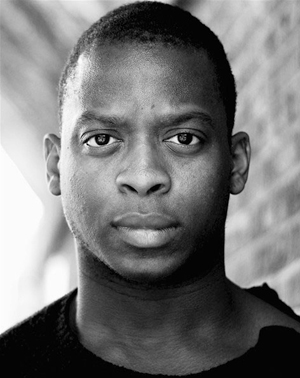 Kobna Holdbrook-Smith it an interesting man. The articulate and highly intelligent actor has worked extensively in TV including roles in Horne and Corden, Katy Brand's Big Ass Show, The Bill, Little Britain, Family Affairs, and Judge John Deed. He has also appeared on stage in productions such as 50 Ways to Leave Your Lover, Love's Labour's Lost, Mother Courage and her Children, Fabulation, The Playboy of the West Indies and Twelfth Night. He is now staring the August Wilson play Joe Turner's come and Gone which is one tenth of the dramatists Pittsburg Cycle, which aims to document the African-American experience throughout the 20th century.
Kobna gives us some insight on his impressive CV, The Evening Standard and what it like to not be recognised.
Firstly, tell us what Joe Turner's Come and Gone is all about?
Gosh, where do I begin? It's set in a boarding house and looks at the relationships and experiences of the people who come in and out of it over two weeks. There is the owner of the boarding house and his wife and there is a long standing tenant who's been there three years called Bynum. Bynum has a mystical quality about him that we find out more about during the course of the play.
Who's your character in the play?
I play Herald Loomis who is a wondering man who turns up with his daughter looking for his estranged wife.
August Wilson is classed as one of the greatest playwrights of the 20th Century. Is that why you wanted to be part of this play?
Yes. I did the African-American cycle at the tricycle and that was where I was introduced to August Wilson, and this is the third August Wilson play I've done in four years; whenever they come up I'm happy to do them.
Are you working your way through all ten?
(Laughs) I'd love to be able to say I've done all ten at some point in my life and if I can't say I've done all ten then I'll put them on. He manages to balance the domestic and the epic with as much ease as Chekov and the weight and value of his words is the same as Shakespeare; certainly from an actor's perspective.
Now you've worked extensively in TV and theatre; what would you say is the key to your success so far?
Gosh – I don't quite consider myself successful and that's not being modest.
I do! Looking at you CV and the work that you have done I would class you as successful.
Well thank you. What I've found to be my biggest compliment and also possibly biggest potential professional flaw is that people don't recognise me from play to play. That is the most enormous compliment. To change enough that people don't know it's me is just the coolest dish. But it also means that nobody knows what you've done; nobody can go 'ahh it's him!' I'm new again every time.
In last week's Evening Standard there was an article saying that things couldn't be better right now in theatre for the black male actor. Is that something you agree with?
Erm (pensive pause) guardedly, yes. Right now there is a lot on and it's great, I'm happy. But I don't think it's indicative of inclusivity, where people are watching plays and are happy to see you as good or as bad as anyone else; that's when I'll relax my shoulders a little. I think it's excellent, I really do. You've got Sucker Punch on at the Royal Court, Welcome to Thebes at The National, we're on here [Young Vic], Eurydice is on here; there are things going on everywhere. It's magnificent. But I want people to consider all actors for all things, where it's relevant. I don't mind if you're doing a Noel Coward play and you don't necessary feel that having a black face in your cast will fit with the period – I don't mind that, but I do expect Shakespeare or classical things; the inclusivity could be improved.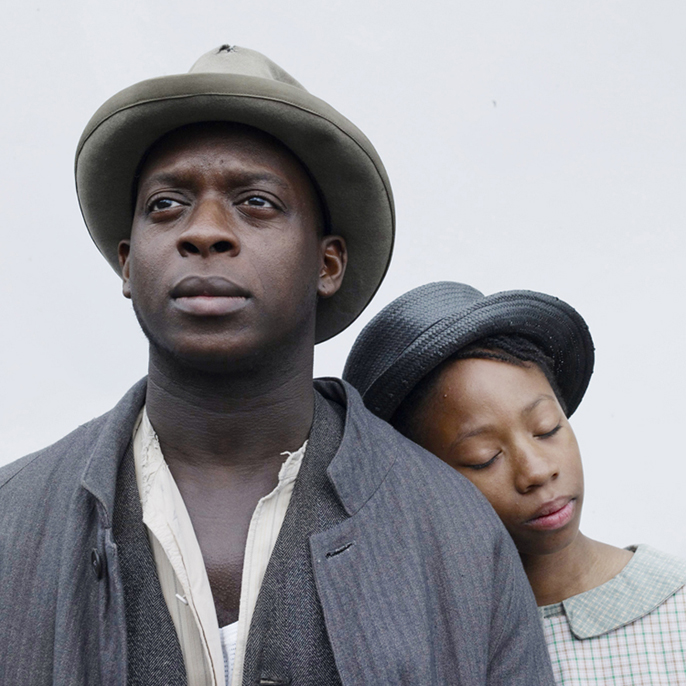 How hard have you found this industry as a young black actor? Or not as the case maybe, because we often hear that it is hard being a black actor and the only roles available to you are gangster roles – has that been your experience?
Nobody will touch me for gangster roles. It's available to me as a part to play but people are wary because people think, 'he's African or whatever, whatever'; I find that frustrating, but only a little frustrating. In terms of it being hard, I do think there is a lack of comfort about the way we have to work and I don't know where to look for that. It's okay to want the best of both worlds. I want stories about gangsters and about that world and about unfortunate happenings. I don't get offended if someone gets stabbed in a play or shot in a play – it doesn't offend me because that happens and is part of our experience but I also think that when it comes to telling positive stories people aren't that interested. Telling a story with a domestic scene with some black folk in it where somebody is worried about this and worried about that and have some sex, heaven forbid...I just want to see the return of normalcy. I think it's hard being an actor and ones ethnicity is part of the fabric of that. If I were obese, if I were slender, if I were Greek; if I were anything other than the indigenous convention I'm sure it would all be complex. But you just have to get in where you fit in. If you want to do certain things then you'll shift, you can't be you all the time and try to be everybody else.
So the nature of acting in general is hard?
I think so, you've got to make sacrifices and sometimes you have to sacrifice a little bit of your own personal appetite in the way of how you look and what you do [in order] to act.
And what tips would you give to young black actors starting out?
Tell the truth. It's the most common refrain on every American TV thingy but when you're yourself, you achieve the most. It took me a long time to learn that. When I graduated with no agent, no work, no nothing, the more I learnt about myself then the better able I was to go in and tell the truth that the character needed to tell. It really is astonishing. I still haven't cracked it, but one of the things that makes you an actor is the propensity to want to be someone else and that was extended in my late teens early twenty's. 'Know they self' is what I would say.
Finally, why should people come and see the play?
Because it is a truly impressive epic and even if you come out not loving it, you will have experienced and felt enough to have made it worth your while.
---
Related links
Joe Turner's Come and Gone is at the Young Vic until 3 July, 2010