Jason Maza and Anthony Welsh, Sucker Punch
Published:

Thursday, June 3, 2010 22:09

| Interview by

Karla Williams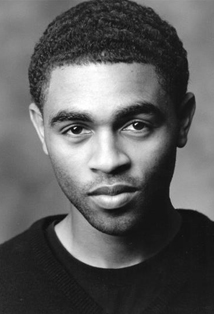 Jason Maza and Anthony Welsh are two talented young actors starring in Roy Williams' Sucker Punch which opens at the Royal Court Theatre in June 2010.

Anthony made is professional debut staring as one third of the cast of the critically acclaimed The Brothers Size by Tarell Alvin McCraney, which went on to be nominated for an Olivier Award and also win and Evening Standard Award. He then went on to perform at the Tricycle Theatre and also appear in ITV's The Bill.

Jason is most well known for his role in 2009 British film Shifty. He has also been featured Casualty, The Bill and Holby City as well as the 2007 film Rise of the Foot Soldiers.

Now, the pair play boxers in the play that examines what it was like to be young and black in the 80s and asks if the right battles have been fought - let alone won. Read on to find out more about it.
Okay, so first of all what is Sucker Punch all about?
Anthony Welsh: It's mainly about two young black friends who grow up in the 80s and are trying to find who they are with all the racial tensions that were going on at the time.

Jason Maza: For me, it's about what it was like to be a young black guy growing up in the 80s and what people's attitudes were in the 80s towards black people. It uses boxing as a platform to do that.
What are the characters that each if you play?
AW: I play one of the boxers, Troy Augustus.

JM: I play a character called Tommy. He's not National Front or BNP but he's from a working class East End family whose dad 'didn't want the blacks coming over' and he has a real, real problem with the black characters in the play. It's not the nicest character I've had to play but it serves the piece really well.
The play deals with the racial tensions in the 80s; do you feel that in the multicultural society we live in today racist and racism are in the minority?
AW: I think we still deal with the tension now but it has a different face, it's more subtle. [The play deals with] certain things that were allowed to be said in public. If you called someone the N-word or any of the derogatory terms that are used against black people it was just accepted. Now that doesn't happen and depending on what city you live in there would be an uproar about it but it doesn't mean to say that in today's times these things aren't still being said behind closed doors.

JM: Personally, I am lucky to have been brought up around different people. But there is still an undercurrent of racism. I was born in east London but now live in Essex and some of the older generation still have their racist views. Things have improved but there still is racism about, it just might not be as overt.
It's a Royal Court debut for both of you – were you excited?
AW: Overly – I was overly excited. Royal Court is one of my favourite theatres, always has been. It's a place that I really wanted to work at. Funnily enough my first two plays that I did out of drama school were cast by Amy Ball [Royal Court resident casting director] so she knew about me from before. So when this opportunity came up I leapt at it.

JM: I was completely excited about being at the Royal Court. I love theatre and I had been dying to get an opportunity to come and meet the guys at the Court. My sister says I only say this because I'm here, but it is my favourite theatre to work at and go and see stuff at so I've always wanted to work here; it's been one of my goals to do that so I'm over the moon.
And had you always been fans of playwright Roy Williams' work?
AW: Yeah! My second audition speech that I ever learnt was from a Roy Williams play called Clubland and I used it to get into drama school so I've been familiar with his work from early when I got into acting. This was the first audition I had for a Roy Williams play so it's a double whammy for me – Royal Court and it's Roy Williams and it's a new play so it's great. He's a great writer and he knows dialogue so when you read it it's easy to read and speak; he was a playwright I wanted to work for.

JM: I remember reading Sing Yer Heart out for the Lads, which was one of his most successful plays and I recently went to go and see the play at the Tricycle. I had never meet Roy myself so this was a win-win situation for me.
You have been put through quite a tough fitness regime in order to play boxers; what was that like for you?
AW: It's funny, because I thought I was in shape before the audition! (Laughs) The second audition I did was with Errol Christie [European champion and captain of the England team in the 80s] and he put me on the cross trainer for about 10 minutes...and I was mess. I remember thinking to myself I might faint!

JM: It was great to get in shape, but obviously the level of discipline required was phenomenal. The training was not so bad but it was more so the diet – you had to be so disciplined. But if was definitely worth it, we all felt so fit and hopefully we'll look alright when we get up there on the stage.
Finally, why should people come and see Sucker Punch?
Both: Because I'm in it! (Both laugh)

AW: It's got a great team behind it, the Royal Court don't mess about and it's got a great director, Sacha Wares, and everybody know that Sacha don't play – she's very particular about the plays she chooses and she picks them for great reasons.

JM: I genuinely think it's going to be a completely different theatre experience; boxing plays have been done before but it hasn't been done like this. They have completely transformed the Royal Court and it feels like a boxing arena it's the biggest budget they have ever spent at the Royal Court and whether you like theatre or not, you are going to enjoy the spectacle of the piece.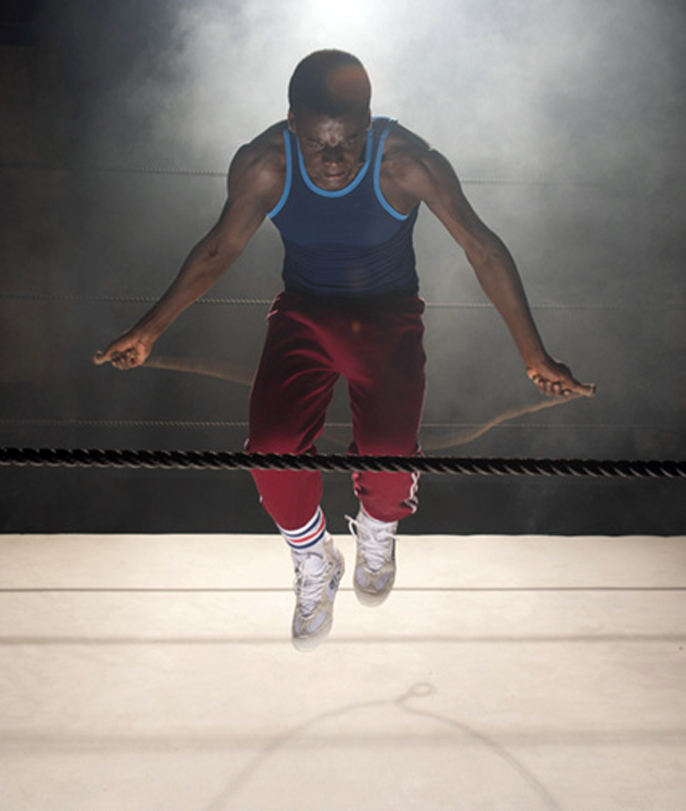 Related Links
Sucker Punch is at the Royal Court Theatre from 11 June to 24 July
Follow Jason Maz a on Twitter
Afridiziak Theatre News annual theatre talk – with Roy Williams and Che Walker
Roy Williams' Guardian feature on black theatre
ATN interview with Jimmy Akingbola, Category B, Not Black and White Season
ATN review of Category B, Not Black and White Season