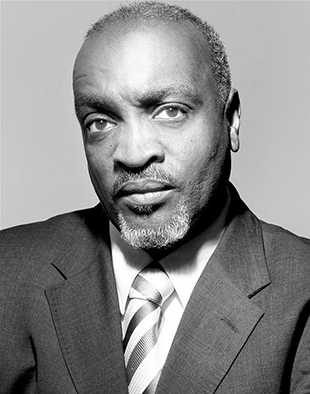 From Broadway musicals to gritty novels there is little that actor, director and writer Ray Shell has not turned his hand to. The US born star first gained notoriety over three decades ago in gospel musical Little Willie Jnr's Resurrection. Since then his illustrious career has spanned theatre, film and the recording studio.
Currently playing Joe Keller in a national tour of Arthur Miller's All My Sons, Shell seems thrilled to be working with Talawa Theatre Company. In velvety tones, Shell explains what attracted him to this role and how his incredible career has enabled him to pursue his own aspirations.
You're playing lead role Joe Keller in All My Sons. How do you perceive your character?
It's a man who's dealing with his own denial. He hasn't taken to heart what he's done in any kind of personal way. Obviously the background is that 21 people died in planes fitted with faulty cylinders from Joe's manufacture plant. He sees what he's done as outside of himself and down to the powers that be; the owners of the plant. He ran the plant, but they ran the checks, so they didn't check the parts properly and they should have been the ones to stop the planes going out. So to Joe it's his bosses that are just as guilty for the crashing of the planes as he is. It's not until later on when it's brought home to him by what his son did that he himself feels some responsibility and can't deal with it.
My high school would give us tickets to Broadway shows that weren't selling out. There were no black people in theatre then, but that part didn't even equate to me. It was what I knew I wanted to do.
Doña Croll is playing your wife, Kate. What sort of marriage do the Kellers have?
Well Doña as a person is amazing. She knows the heights that the play has to hit and she's been kind and generous. Our marriage in the play is one of mutual love. She loves me and she understands why I did what I did, but at the same time she loves our son that is missing. Together we do a charade of sorts. If I help her to keep the memory of our son alive and don't in any way destroy her belief that our son is safe, then she'll play into my plan. My denial. So it's a Lady Macbeth situation of sorts.
The play was written in 1947. As a period piece set in the aftermath of WW2, do you think this production resonates with a modern audience? Especially considering current affairs such as the ongoing policy in Iraq?
Well, yeah. But even without Iraq I think there's a modern day resonance because parents play all kinds of games with their kids. Up to a certain age, kids look up to their parents and once you've lost that trust it's difficult to get it back. So the play has to do with family, secrets, betrayal and it has to do with guilt. It's universal in that sense and because wars never stop, the people that are responsible for creating these instruments of war, this situation within the plot could easily happen again.
This is a Talawa production. How has it been working with artistic director Michael Buffong?
Michael's great. I've known him for years; we were in a production together of Blues for Mister Charlie in Sheffield years ago. I remember Michael would redirect things when we came out of rehearsals and say "I would do it this way." I knew back then he was going to be a director and he told me he was going to be one. What I like about Michael is some directors play God and Michael doesn't play God. He's a clean director; he'll suggest some things and if it doesn't work he tries something else. He trusts his actor and he's done quite a job with this. I can see Michael winding up as one of the first black directors to head the National Theatre. They've gone through all the white boys. (Laughs.) I think they'll probably put a black man in there before they put a woman. Mind you, this is England and they had a woman prime minister before we had a black president so you never know. I'd say he's definitely a contender. Him and Kwame Kwei-Armah.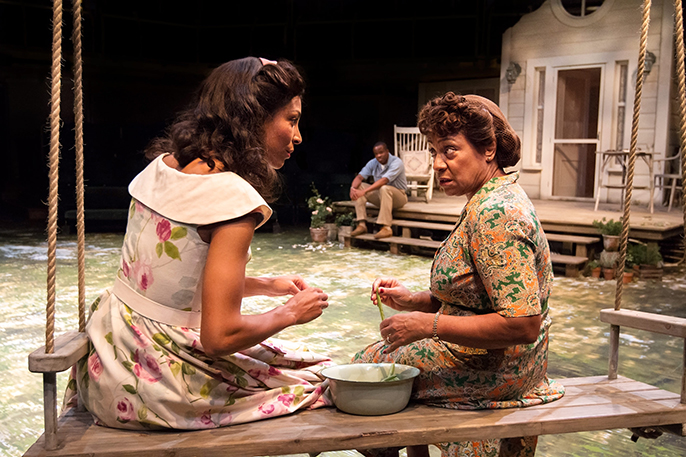 Talawa has been really good down the years at putting on productions that black people don't usually get to do. People should come and see All My Sons because Talawa takes risks and I think this production is a stunning one and people should take the opportunity to come and see it.
I was interested to hear that your first person novel Iced is going to be made into a film. How is that developing?
Yeah, we're in talks with a company that want to see it as a Netflix series which is great because you get more out of the book. I met with Lee Daniels in Manhattan last year while he was in post-production for Empire and he was showing me how it all works. Within entertainment, content is king and for whatever the reason and I think this terrorist situation is part of it, people pretty much want to go to work and come home. I can see in 50 to a 100 years you won't need to leave your house to do anything. I think that movies and theatre will become things that you have to pay tons of money to come and see. The price of these things is going up and up and up. Hollywood only seems to be interested in producing mega films, so television and the internet has stepped in and provided jobs for a lot of people and filled that need for entertainment.
Do you think digitalisation and on demand entertainment has had an adverse effect upon theatre?
No, not according to the box office. Cameron Mackintosh has just paid himself £32 million in dividends so he's doing well. Live theatre is a whole different ball game. I remember the first show I ever saw was a play called Wait Until Dark with Lee Remick and the curtain came up and I couldn't believe it. That was when I decided I wanted to be an actor, I was 12 or 13. Being in the same room as these people, them acting out their lives in front of me- there's something about live theatre that TV or film just can't do.
So that was the moment when you decided to act?
Well, I knew before that, but that was the moment that cemented it. My high school would give us tickets to Broadway shows that weren't selling out, which they should do here. So me and my friend Dennis would go in our fake cashmere coats and watch this stuff and I'd think 'That's what I want to do.' There were no black people in theatre then, but that part didn't even equate to me. It was what I knew I wanted to do.
You just mentioned that there were no black people in theatre when you were a child. Did you make the decision to come over to the UK in 1978 because there were more opportunities for black actors?
Well, I was brought over in 1978 for Little Willie Jnr's Resurrection. I think there's opportunities everywhere. What being in the UK has done has given me the opportunity to experiment and fall flat on my face many times. When I was 12 there were black actors, I just wasn't aware of them. The only reason I moved back to the States last September is that my mother passed away and I'm the eldest of her children so I had to go back and deal with her estate. We're still in mourning. Also I wanted to do what my buddy Clarke Peters is doing which is work on both sides of the Atlantic. I'm interested in entertainment on every level from record companies to books to film. I feel I've been blessed to deal in all those areas. Now I'm gonna make some money from it (Laughs.) I believe that until this point it's been my apprenticeship of sorts. I've just been asked to be president of a small record label in California called Platinum Untouchable Records. So I'm now in a situation where I can bring that record label together and do other things, so all of the things that I've done have given me an insight into how to make things happen.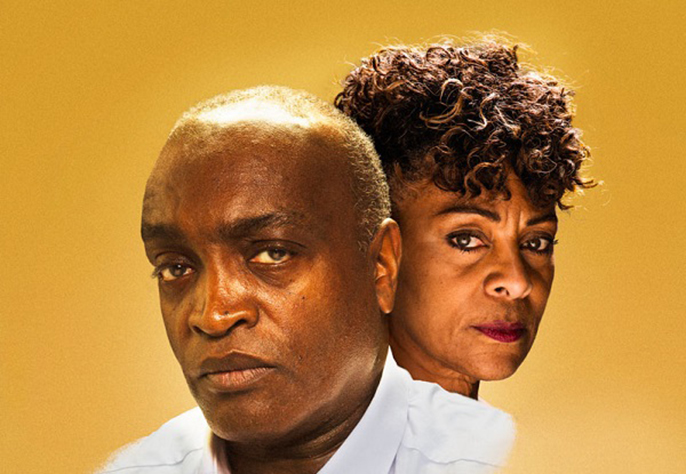 You do seem to have fingers in many pies!
Yeah, I think that's the American way. I've always been interested in a lot of different things. At the moment I'm also writing a novel. It's called Feeding Miranda. It's about white people (Laughs.) It's three white sisters who are going through the process of grieving and the things that you learn after people die. It's also really a satirical treatise on the state of American politics. How having Obama as president has really polarised the country and brought America to the boil.
In what way do you feel Obama becoming president has polarised the US?
In every way; I'm surprised the man hadn't been killed. I'm not saying that to be controversial, but I've never seen a president be so disrespected by other parties and some elements of his own party. It just shows you what it takes to be able to do that kind of a job. But why shouldn't a black man be president? Just like why shouldn't a black man be president here? Or a woman? It's not the preserve of the white European male. It surprises me that attitudes do seem to be going backwards. Just take the recent Academy Awards, not a single woman or black person was nominated. Selma wasn't even nominated for an Oscar. It's very reactionary.
You recently appeared in Perseverance Drive? How did that come about?
At first I didn't know why they'd hired me! (Laughs.) I was American and this was a Bajan British story, but then I thought 'Ray, you're an actor.' It was amazing working with that company; an incredible company of actors and it was an excellent experience. I do believe that each show does lead to another show; I know Michael Buffong came to see it and that led to me being called in for this one. I know I'm in my act three and there's a few things I want to do on stage but there's also other things that I want to do. I know I want to write and make movies and direct plays. I love acting, but learning lines; I wish there was a pill I could take.
Why should people come and see All my Sons?
Because black people don't get a chance to do Arthur Miller for some reason. People who did this production before were asked 'Why would Talawa do Arthur Miller?' It's really weird that people would think that our lives aren't universal as well. As a great writer Miller didn't write colour, he writes life. And life is all different kinds of colours. Talawa has been really good down the years at putting on productions that black people don't usually get to do. People should come and see it because Talawa takes risks and I think this production is a stunning one and people should take the opportunity to come and see it.