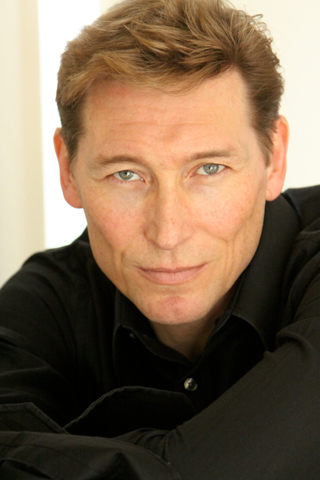 Ballet Revolucion is an explosive combination of classical ballet and contemporary street rhythms. A show comprising such a cultural blend requires some very dynamic creatives and you can't get more versatile than choreographer Aaron Cash.
This Brisbane born performer has toured the globe in sell out shows such as Tap Dogs and was one of Cher's lead dancers. Spectacular pirouetting aside Cash has also acted extensively in both film and television as well as flexed his vocal cords in stage shows such as The Full Monty.
As choreographer on Ballet Revolucion, Cash has used his abundant knowledge of dance to create a show which has mesmerised audiences the world over.
Speaking to Cash from Los Angeles I'm eager to find out what inspires him, what has made the show so successful and just what makes Cubans such damn good dancers.
What can audiences who come to watch Ballet Revolucion expect to see?
It's a fusion of dance and music. It's classical and contemporary dance done to pop music so it's a very accessible show. There really is something there for everybody, it's kind of like what you see performers doing on 'So You Think You Can Dance?' but with more emphasis on Cuban movements and style. They're really amazing dancers in the show; the Cubans move in such a passionate, visceral way that you can't help but be on your feet by the end of the show. It's so "au courant" in the west to act as though you don't care when you're dancing and be a little apathetic. These dancers don't do any of that; they dance like it's their last night on earth and that's why I love working with them. It's always a collaborative process; each body is different, so you have to change things to work for each person. It's always a collaborative effort and they're very generous and gracious in the rehearsal process.
Are most of the dancers from Cuba?
Yeah, they're all from Cuba. A lot of them are from the National School of Dance and the Ballet Nacional de Cuba, which feeds into a company Alicia Alonso runs. It's that whole Russian style of system where they find promising young kids and get them to train like six days a week. It's a chance for a better life and they're very well educated; Cubans, when it comes to dance. They make me feel a little inept at times; your average taxi driver is a decent salsa dancer and educated about it. 'Oh we've got a Bolshoi festival in town, but I really prefer our version of Carmen; it's more sensual' and this is the taxi drivers! This wouldn't have happened when I was growing up in Brisbane.
What do you think it is about Cuba that creates such an affinity with dance?
I think it's the culture. You've got the Spanish conquering them with a very rich history in music and then the Africans coming in with their rhythms and then the Indians and it all merges. The radio will be playing salsa and they'll be holding up a baby and doing salsa with it before it can walk. They just have this adulation that nowhere else in the world has. Folkloric dance is very big there; you've got mambo, salsa and the rumba; they're very sensual. It's a small island too; sex is everywhere and dance is like they say a vertical expression of a horizontal desire. There's humidity and the climate and all the men and women are beautiful so it's a very romantic place.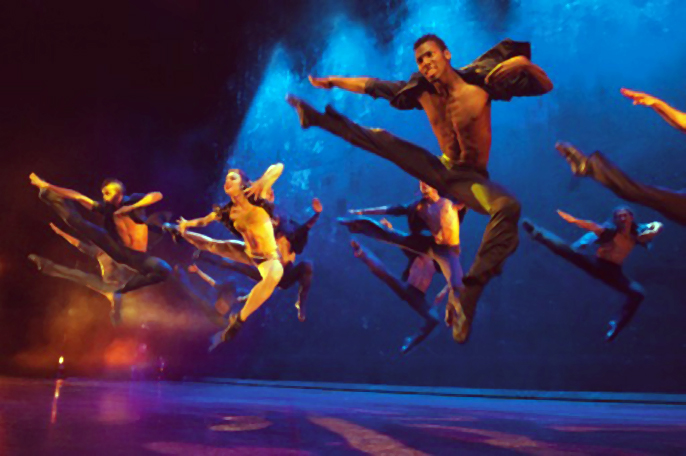 How has Ballet Revolucion come into being as a show?
Initially it was the brainchild of producers Mark Brady and Jon Lee. Jon had been doing salsa and mambo shows in Cuba for 12 years and wanted to do a high-end dance show. He asked if he could use my resume to speak to Ballet Nacionale and two days later he invited me to audition dancers in Cuba. There are no agents there, it's all word of mouth and it soon got out that there was a new project happening. It took about ten weeks of choreographing and working with the dancers and creative team before we finally premiered it in Perth. Basically it was a case of throwing enough mud against a wall and seeing what stuck. It's been amazing from the word go. In Perth, we'd start off with 75 per cent audiences and by the end of the three week run you couldn't get a ticket. It's been almost like a blessing; it just all gelled into place. It's been a bit of a charmed life so far; touch wood.
How did you get into dance?
I was eight-years-old. I was one of those kids who would run around the house and dance to the lawnmower so my mum thought 'This kid's weird, maybe I should take him to dancing!' So she took me to a school run by Clarrissa Hill and I hated it; I'd make up any excuse not to go and she was like 'Get your arse in the car.' I was this fat kid from the south side of Brisbane; it was a pretty working class area so I didn't tell anyone I was dancing. Eventually people at school found out; we had this character in Australia called "Fat Cat" so I became "Fat Cash and Friends" and "Poofter bloody Dancer" was another one that stuck. But luckily I was also really big; I played rugby union for my school so I didn't get that too much. For the first couple of years it was tough and then people just sort of accepted it.
I was one of those kids who would run around the house and dance to the lawnmower so my mum thought 'This kid's weird, maybe I should take him to dancing!
It sounds like a rather Billy Elliot sort of beginning…
Definitely a bit. My mum and dad were really supportive so I was very lucky. From the first time I stepped on stage I loved it. I was eight and it was the end of year show and the whole dance school was in the finale number from Love Boat. We had two boys in the school, me and this kid Jamie who was rail thin. The teacher wanted us to wear electric blue Speedos and butterscotch towelling shirts, which we had to take off halfway through the number. We had dress rehearsal and it was the first time I was going to get my kit off and I hate taking my shirt off to this day. But it came to that moment and as soon as I stepped on stage and the lights hit me and I could smell the girls' hairspray I had a sort of epiphany. Everything became slow motion and I just thought 'I'm gonna do this for the rest of my life.' It was a watershed moment for me.
What made you become a choreographer?
Necessity. I had a hip replacement two years earlier and didn't have any money coming in and that's when Jon called me. I knew Jon from doing a show 17 years before which he lost his shirt on. I was one of the handful of people that stayed on after the money ran out and that friendship has lasted. I owe Jon a lot and now he's probably given me one of the biggest successes in my life all from doing this little fringe theatre show together. I was scared out of my brain, I thought 'I'm not a choreographer's bootlace' but I got into the rehearsal room and realised I actually know quite a lot about this stuff. I realised all my life I'd danced and I'm a very versatile dancer so all those things became available to me as a choreographer once I got over the fear.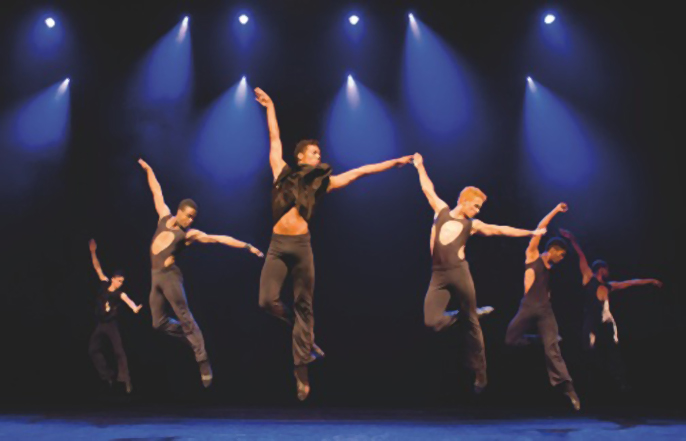 You sing and act as well as dance and choreograph. Do you have any preference?
You know I think it's being creative; so long as I'm being creative I'm happy. I love acting; its pilot season here so I've been on quite a few auditions for that. Singing; I enjoy it but it's always been my weakest link but I've been in a few musicals so that comes with the territory. I was understudy for the lead in Singin' in the Rain and I played the singing role Teddy in the Australian Full Monty so I've dabbled! My cousin was Ross Coleman and he a very famous choreographer; he choreographed Priscilla Queen of the Desert and other things. He always said 'Jack of all trades; master of none' but I took that as a compliment. He was my mentor; he died three years ago but he's still remembered by a lot of people in Australia. He offended a lot of people but inspired a lot of people as well.
Since your hip operation are you still able to dance?
Not as a full time dancer, no. I've lost my flexibility, but I think that could mainly be because now my left hip needs doing; it's bone on bone. Osteoarthritis runs in the family and it's just wear and tear from pushing myself as a dancer. But I managed to get most of my flexibility back after I got my first hip done, so we'll see what happens.
Do you miss being on stage as a performer?
Sometimes I do; I still do the odd one off performance but that burning desire isn't there in the same way. I'm more satisfied seeing other people do my work now; it's a different gratification. London was a really big thing for me because I had my wife and step daughter there and my two daughters and ex wife who live in France. They were all in the audience watching and I'd never experienced that when I was performing. To have them all in one place seeing something that was a little piece of me was really wonderful.