Mercy B, Time2Shine Ministry
Published:

Monday, August 20, 2012 19:10

| Interview by

Sophia A Jackson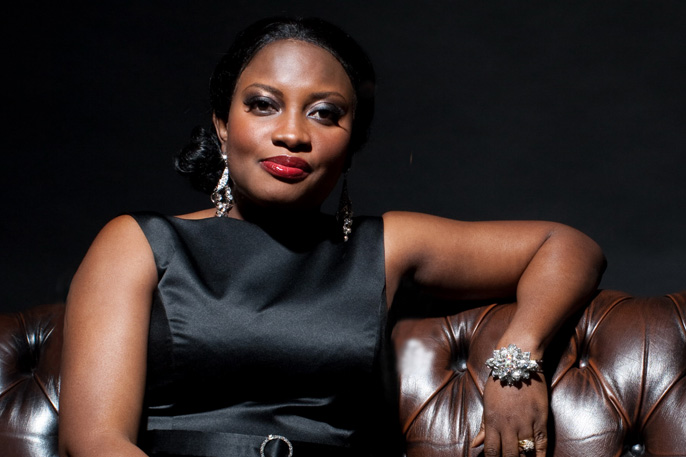 Afridizak Theatre News interviews singer, song-writer, business woman, award nominee and founder of Time2Shine Ministry Mercy B about her time as a judge on the Time2Shine Ministry gospel singer competition which is showing every Sunday on Vox Africa.
Why did you set up Time2Shine Ministry?
God gave me a burden to provide a platform for gospel artists to showcase their talents for the world to see. There are many talented individuals in the church that go unnoticed and they end up in the secular world where they are used and exploited in the wrong way. So Time2Shine is home for Christians who can pursue their career without having to compromise their faith.
What have been the challenges in running Time2Shine?
Time2Shine is home for Christians who can pursue their career without having to compromise their faith".
To have a vision where people believe and support your goal is a challenge, to have the right people on board is a challenge, I am not a pastor or have a lot of experience, I am just a sister that says yes to God to fulfil his plan and purpose for my life. Many churches and people in the community need to see something making a movement in their community before they believe where you are truly going with your dreams. I have learnt that in order to have an army that follows you, you have to be a great leader that people can believe in. My ministry is to work alongside the church to equip the gift in our churches to shine their light and bring souls to the kingdom through music so that our youths are in the right place to use their gift for God. So to make this happen having the right people on board is very important and a challenge that I am facing.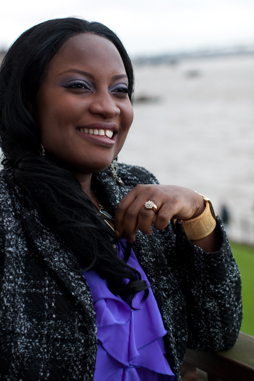 What is your long-term vision for Time2Shine?
My long time vision for Time2 Shine is to be a household name that you can trust to use your gift to glorify God, and bring many souls to the kingdom through music, and to also change the gospel industry in music today.
Why should people tune in to watch Time2Shine?
I can promise you will be blessed and also be touched by the amount of gifted people we have from churches all over the UK. Time2Shine is not only about entertainment but also a ministry of songs. If you are not entertained you will surely leave as a saved soul. This is a show that the whole family can enjoy together on a Sunday evening. It will challenge you to want to pursue your vision and believe God for something great.
What do you enjoy most about being a judge on Time2Shine?
I enjoy the interactions between the judges, and also being a part of selecting the next gospel artist is such a privilege. I love to see different people with different characters and gifts.
Tell us about your singer-song writer career and some of your achievements.
I have been singing and writing songs for as long as I can remember. I released a single in 2010 called "It's Not Over Till It's Over." I have also been nominated for a Wise Women's Award in business.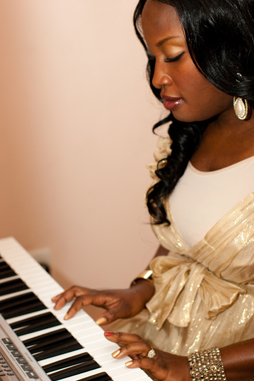 Which passage from the Bible gives you the most inspiration?
Matthew 5 verses 14-16, "You are the light of the world. A town built on a hill cannot be hidden. 15 Neither do people light a lamp and put it under a bowl. Instead they put it on its stand, and it gives light to everyone in the house. 16 In the same way, let your light shine before others, that they may see your good deeds and glorify your Father in heaven."
How does your Nigerian heritage influence you today?
My Nigerian heritage has taught me to be strong and also to be able to adapt to any situation. My parents have always taught me to operate under any circumstances and excel. We always aim for the top, and also have a solid Christian background.
What do you enjoy most about being a mentor?
I enjoy that I can minister unto people and help them to see the positive side of life and possibilities through God.
As a businesswoman, what advice would you give to fellow women who lack confidence in pursuing their dreams?
I would say go for it. If God can do it for me he will do it for you too. He said it; I believed it and that settled it. Don't let anyone tell you otherwise. With God all things are possible.
---
Related Links
Time2Shine Gospel Show is on Sundays, 7pm on Vox Africa
Time2Shine official website
Mercy B's official website