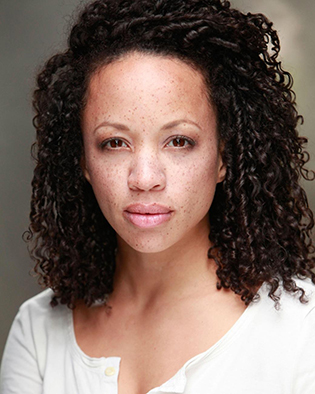 Cat Simmons has spent the last six months gallivanting around the UK. As the lead in touring Paines Plough production Hopelessly Devoted, Simmons has been acting and singing her socks off and is deeply excited about bringing the show to London. Having starred as Nancy in Oliver! and other west end musicals, Simmons is no stranger to belting out tunes on stage, but describes this show as unique 'gig theatre.'

The Blackburn lass laughs a lot and is full of praise for the show's writer Kate Tempest, who she worked with a decade ago when Tempest was just 17. Despite considering herself "a bit of an ice queen" I found Simmons incredibly friendly and hearing her describe her role as a female inmate who finds her voice through music was really rather touching.
How are you enjoying touring with this production?
It's been brilliant, just excited at the moment to be honest. Paines Plough pride themselves on taking theatre to places that wouldn't necessarily get that standard of work and I completely agree with that. I'm from Blackburn Lancashire, and we used to travel to Manchester for our closest theatre. Why shouldn't people be able to see good quality work and fantastic new writing in smaller areas? People in these areas are as cultured as anyone else.
What's been most surprising about playing to different venues?
Kate Tempest is absolutely wonderful, I don't know how she's managed to write the characters and their songs so perfectly.
How much people appreciate getting some great drama and also how many amazing theatres there are tucked away. We did one night venues, so we've done Brighton, Canterbury, Bracknell, Bridgeport, even Halifax, we've done so many. It's been full on; it's been like a rock n roll concert of some sort. I went to the wrong venue one night; it gets a bit confusing (Laughs.) Surprisingly we went to Lime Regis and the artistic director of the theatre is from London but he manages a lot of community support, there's a lot of volunteer theatre workers down there. The theatre is amazing and these places are like 200 seaters and they would just sell out. They get quality theatre and they appreciate it.
How would you describe this production?
My character Chess has been given life for murdering her husband. He domestically abused her and she snaps one day, and she's got a daughter on the outside who she hasn't seen for ten years. Now she's in prison she's found her feet and she's found her soul mate Serena and she's annoying all the other people on the wing by singing all the time. Serena's up for parole and this producer's come in, who's an ex addict and it's part of her rehabilitation I guess. But in Chess she finds this amazing lyricist and song writer, so this turns form being a tick on her form to her actually really believing in Chess. What's nice is that Kate's written a story about the people. It kind of poses the point that even though there's nothing that could possibly happen with Chess' music right now, it's good to have a go at it, to push yourself and Chess overcomes a lot of obstacles. It's a heart felt piece you know, and it's nice to see the audience's reactions as well. One minute they're in tears and the next minute they're absolutely pissing themselves laughing, 'cos the script's witty and funny and at other times it's deep. You connect with the characters and want them to succeed in what they're doing.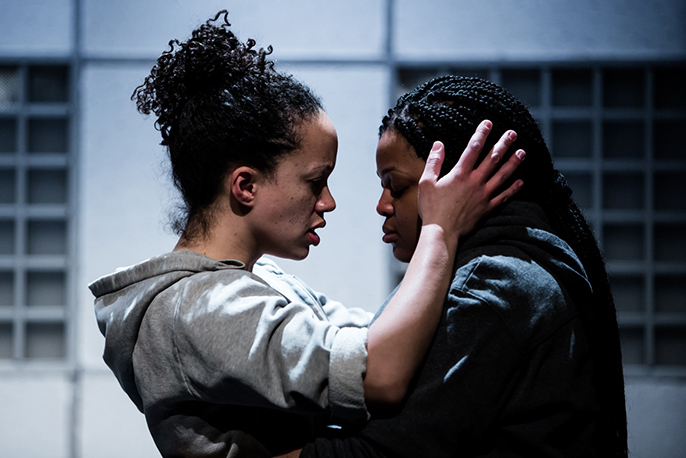 How does the musical element come into it?
I think the mixture between the spoken words and the singing and the music is brilliant. I don't know if it's been done in a story based way before. I mean, I can rap and I can sing, but I've never had to do that on stage all at once as a character, I've never been challenged with something like this before. I'd say it's modern music; hip hop I guess, but there's also some rapping and there's a lot of variation within it. Kate's absolutely wonderful, I don't know how she's managed to write the characters and their songs so perfectly. I worked with her ten years ago when she was 17, on a film called Life and Lyrics and she wrote my verses for me. She was lovely back then and we were all going on about how much of a talent she was. She's so generous and unassuming and she's so passionate about life and people and it comes through in her work. It's an absolute joy to do, I just hope people like it. (Laughs.)
So it's drama and it's also music. Could you put this play into a genre?
People should come and see Hopelessly Devoted for the lyrical fireworks, music - it's a beautiful, heartfelt story.
Somebody posted on the website the other day, "It's as much gig as it is theatre" and I think that sums it up. There's the story; the play aspect but the music comes out of a natural place. Obviously Chess and the producer are in the workshop and she starts singing and expressing herself so the story comes out of the lyrics as well. So it is theatre, it's musical theatre but it's not jazz hands and stuff like that. I'd say its 'gig theatre' cos there's a microphone and it's a performance but it's completely real and it's in situ, more so than anything I've seen before.
Did you do any research to prepare for your role as a female inmate?
I tried to look. Funnily enough, we couldn't find any information online about women in prison, absolutely no information whatsoever. It's the first time that I've played a woman in prison funnily enough (Laughs) so I concentrated on the words. The story's very strong. But we've had people come and watch the show who work with women in prison and they're begging for us to take the show into a female prison because they think it would inspire the inmates. They said they love it and it's not far from the truth I guess and that's down to Kate's writing I think. When you're summing stuff up like that you just have to think about mind-set, being confined in a small space for 20 hours a day or more. Also knowing somebody so well; Serena and Chess have been together for four years in the same cell. It's all in the writing I guess, Kate's done a great job there; she's a clever lady that one.
The other role you're best known for is as D.C Kezia Walker in The Bill. What was it like to be on the other side of the law?
I loved it. It was great fun, I always tried to make sure I was involved in all the action. The only weird thing about doing a police drama is it can all get a bit technical speak and very hard to outlay it is a characters. Obviously you're hired to play a specific character. I did go out on a couple of days with the police which was interesting. I think they can get bored; the first sign of trouble and they all run to it, it's like a race. (Laughs.) Speaking of the police they're a certain sort I think, they're shaped by their jobs.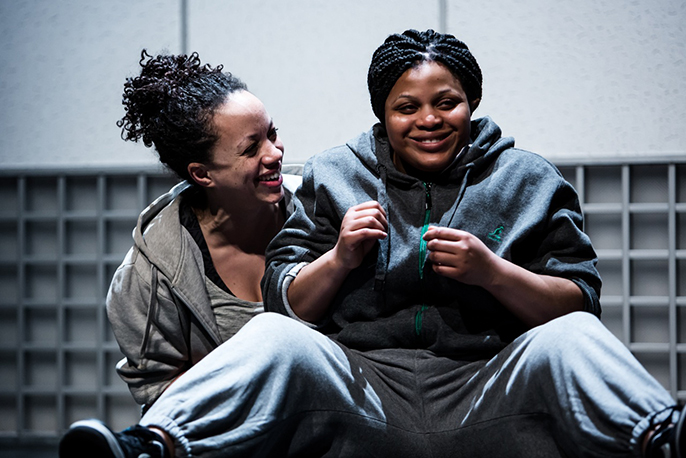 You've done several musical roles in your career. Is singing a big part of your work as an artist?
I just see myself as an actor; a musical actor too. My dad's a singer and singing has always been a strong point in our family. It's just all about storytelling you know, if it involves singing I'll jump at the chance. I think it opens up so much more. Being given the opportunity to do Kate's piece has really shown that. It's all to do with the arts and rarely do you find that an actor just does one thing, whether it be playing an instrument or spinning on their heads, you always seem to have more than one interest. So I don't see myself as a 'Laaaah!' big musical performer but I do enjoy singing, yeah.
What sort of music does your dad sing?
Just 60s and 70 R&B, and soul. He used to be in a group and they did all the cruise ships and he travelled round the word for two years. I was the little annoying girl who used to go up on stage with him and try to grab the mic. I think I get that from my dad. I've got songs inbuilt in my head and in don't know why! He's talented as well. He's retired now but the last time I saw him must've been going on 10 years ago and it made me cry. And I'm a bit of a tough person as well, anyone who knows me will go "Oh, Cat; she's a bit of an ice queen" but this made me cry. I'm so proud of him.
Why should people come and see Hopelessly Devoted?
Because of Kate Tempest who is probably our generation's Shakespeare I think. There's lyrical fireworks, music, a beautiful, heartfelt story. I think it's gonna be one of those plays that you wish you would have seen and have to be there to see.