Kemal Dempster, Plague / Breakin' Convention
Published:

Saturday, April 23, 2011 10:09 PM

| Interview by

Victoria Woode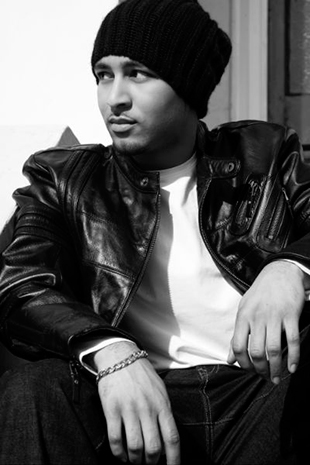 Afridiziak Theatre News took a little time out to speak to the World Hip-Hop Champions Plague. Plague may not be a household name but they are one of the strongest UK dance crews around. All seven members of the crew will be performing at the 8th annual Breakin' Convention, an international festival of hip hop, dance and theatre.
Kemal, tell me about Plague, who are you and how long have you been together?
We're a dance crew that were formed back in 2000. We started off as a group of three but now there are seven of us. Plague was created by a guy called Mukthar who is now on tour with Cirque Du Soleil in Las Vegas. Mukthar decided to put a group together and then started scouting people, entering competitions and went on to win several trophies, practically every competition in the UK. Our members are Shawn, Bly, Eharmesh, Roxy, Brooke, Natalie and me. None of the original three are still in the group. The fact that we've grown in numbers is good, as we can now do more complex moves and visually it looks a lot better.
What is your biggest achievement as a group?
We won the World Hip-Hop Championships in 2005. Plague are the first ever UK dance group to win the title so this is by far our greatest achievement. Winning the World Championships is a massive thing for the crew. Other UK crews have won similar titles in Europe but never in America. Also two of our members performed during the 2008 Olympics closing ceremony in Beijing. Another two of our members toured with the show Africa Africa. We believe if you work hard enough your talent you'll get notice.
Have you had an onstage disaster i.e. forgotten a routine or fallen over on stage?
There can always be problems with live performances. It's different from doing recordings for music videos as the camera can stop and start to allow us to do more takes. Anything can happen with live performances. We were competing at a show in San Francisco a couple of years ago, I did this move where I ran on stage and slid with my toes and I fell over because the stage was very slippery. But I styled it out. I kept on smiling, made a beat on the floor and slid right back up to continue my freestyle.
Are accidents like that hard to overcome?
You've always got to carry on. I mean things can happen. Like we might want a spotlight in a certain place but the production team might have got it all wrong and not brought up the correct light. We just have to continue, we're professionals. There's still an audience watching us.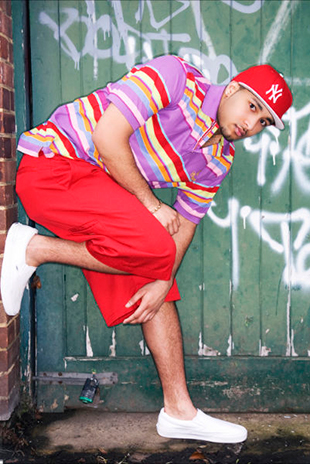 How do you all come up with new routines?
There are people in the crew who specialise with particular movements. We listen to the music first and then decide what to use. So if we're doing a locking piece we might want a funky tune with accents and probably use a fast tune, to show natural rhythm and power. As a group Plague specialise in popping, locking and house.
If a few of us didn't think a move was working we would speak up and give suggestions. If everyone agrees to change it then we'll change it. We work as a team.
So what type of music are you guys into at the moment?
We try not to listen to chart music. We always want to dance to things that haven't been heard so that we're different from the rest.
Would you compare yourselves to any another dance group?
Never we wouldn't compare ourselves but the general public would probably compare us to Diversity or Flawless. Marlon from Flawless used to be in Plague for four years.
Do you ever think 'what if Marlon was still in Plague', that could've been you on Britain's Got Talent?
No Not at all. We've been approached by Britain's Got Talent on numerous occasions but it's not something we wanted to do. Ashley from Diversity used to watch us dance and we choreographed George Sampson's routine to Singing in the Rain. If we were to go on the show, it would look like we were copying them.
Plague has accomplished a lot over the years but do you have more goals to reach?
It would be great for Plague to be known more abroad. I personally would love to perform in China or Japan, there's a big dance scene over there that I would love to see.
So what can we expect from the Breakin' Convention?
You'll be amazed. You'll see a lot of different styles from B-boys, contemporary dance, abstract, solos, everything. There's an area of Ciphers – boxed off squares were people basically throw down their moves. It's like battling but friendlier. Plague will be performing on the Saturday and Brooke will be teaching a locking workshop on the Monday.
Related links
Afridiziak Theatre News review of Breakin' Convention 2010
Afridiziak Theatre News interview with Hilty and Bosch
www.prodance.co.uk/KEMAL