Win a pair of tickets to see The Duchess of Malfi with Joan Iyiola at the Royal Shakespeare Company
Published:

Wednesday, February 28, 2018 10:25 AM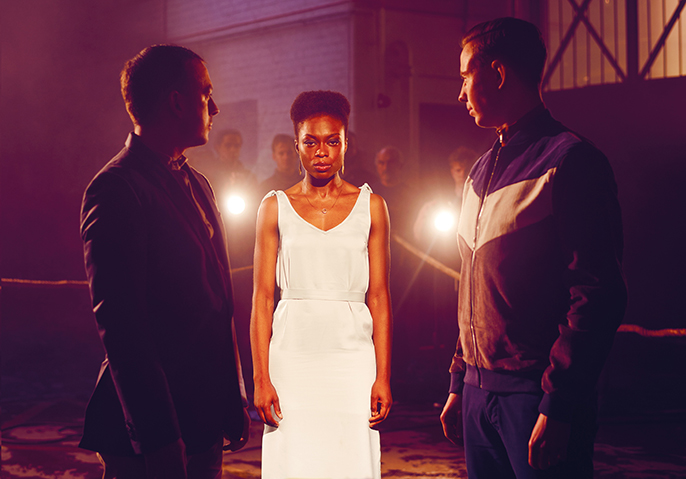 Win a pair of tickets to see The Duchess of Malfi with Joan Iyiola at the Royal Shakespeare Company, PLUS a visit to the magical, interactive exhibition The Play's The Thing and pre-theatre dinner for two in the stunning Rooftop Restaurant.
Joan Iyiola plays the fiercely independent Duchess in The Duchess of Malfi, a gory tale full of revenge and dark humour. When she goes against her family's wishes and marries the man she loves, her corrupt brothers go on a disturbing quest to destroy her.
The Play's The Thing is the RSC's award-winning exhibition and is a magical journey through 100 years of theatre-making in Stratford-upon-Avon, featuring stunning costumes from past shows and hands-on, interactive displays.
The Rooftop Restaurant serves the very best of British food in relaxed and stylish surroundings with stunning views of Stratford-upon-Avon.
The Duchess of Malfi plays in the Swan Theatre, Stratford-upon-Avon from 1 March – 3 August 2018. See listing
The Play's The Thing exhibition is open Monday – Saturday from 10.20am – 6pm.
The Rooftop Restaurant offers pre-theatre dinner Monday – Saturday from 11.30am – 3.30pm and 4.30pm – 6.15pm.
---
ENTER COMPETITION
To enter, email competition@afridiziak.com with 'DUCHESS OF MALFI' in the subject header by 5pm, 16 March 2018. To enter, please include your full name and mobile number. (Tickets subject to availability – winners will be asked to provide their first, second and third choice of dates).