WIN A COPY OF OLADIPO AGBOLUAJE'S NEW BOOK 'PLAYS ONE'
Published:

Tuesday, April 30, 2013 2:24 PM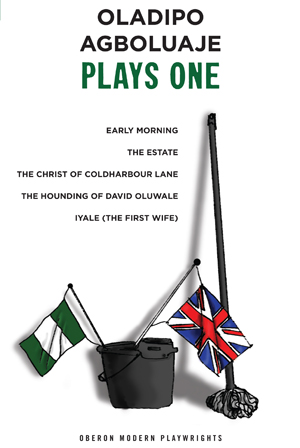 This is the first collection of plays by award-winning playwright Oladipo Agboluaje, a significant force in Black British drama. Described as an 'exciting, vital new voice' (Time Out), Agboluaje demonstrates his versatility to write plays that transcend African and British cultures.
Since his debut in 2003 Oladipo Agboluaje has become one of the most prolific of the third generation of Black British playwrights. These plays demonstrate Agboluaje's versatility and ability to write plays that transcend African and British cultures.
Includes the plays:

Early Morning – a satirical comedy about three Nigerian office cleaners who decide to mount a coup to institute Blackocracy in Great Britain


The Estate – a study of class conflict in Nigeria as a wealthy family makes funeral arrangements for their late patriarch, Chief Adeyemi


The Christ of Coldharbour Lane – the story of Omo who, believing he is the son of God, preaches to the people of Brixton to abandon the 'wilful peace' that is holding them down


The Hounding of David Oluwale – a reworking of the tragic story of David Oluwale, who was hounded by two police officers in 1960s Leeds, and of the man who fought to get justice for him


Iyale (The First Wife) – a prequel to The Estate which tells the story of Helen Adeyemi's rise from being the servant to becoming the wife of the patriarch, Chief Adeyemi.
Oladipo Agboluaje was born in London. He was educated in the UK and in Nigeria. He has written many stage and radio plays. He is the winner of the 2009 Alfred Fagon Award and is a recipient of the Peggy Ramsay Award.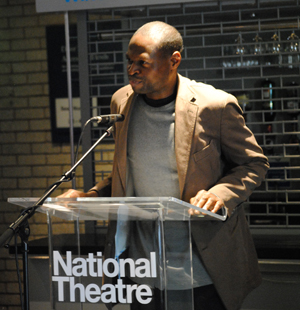 'Agboluaje's plays can be read and staged against many backdrops; they convey non-polemical, ideologically centrist but unmistakeably Nigerian-British perspectives on many subjects from 21st century postcolonial conditions to tensions surrounding dual heritages, cultural nationalism and radicalism, religious fundamentalism and diaspora concerns.'
Dr Victor I. Ukaegbu, Associate Editor, African Performance Review
'Agboluaje writes with a sharp, satiric eye.' Guardian
'Satirical yet sympathetic, brutal yet beautifully observed.' The Times
Oladipo Agboluaje: Plays One is out now. (RRP: £15.99, ISBN: 9781849432399)
---
ENTER COMPETITION
Afridiziak Theatre News has teamed up with Oberon Books and has two copies of Oladipo Agboluaje's new book 'Plays One' to give-away.

To enter email, competition@afridiziak.com with 'Oladipo' in the subject header. Please include your full name and address. Competition closes 5pm, May 17th.